Top 10 Stories of 2019: The Roller Coaster Year of Daniel Negreanu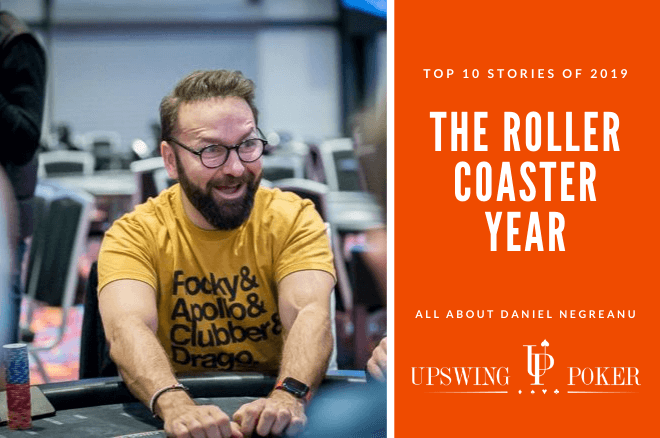 This year's Top Stories are brought to you by Upswing Poker. Find free articles, quizzes, and resources that will help you take your game to the next level now on upswingpoker.com.
---
Daniel Negreanu is not a player who shuns the limelight. Indeed, quite the opposite is true; he revels in being in the headlines.
This is quite apt because hardly a month went by during 2019 that didn't see a PokerNews article with his name emblazoned across the top.
It only took four days of the New Year for Negreanu to appear on PokerNews' radar when news broke of his engagement to Amanda Leatherman.
Negreanu got down on one knee on New Year's Eve and popped the question to Leatherman.
Any positivity surrounding this happy news was soon quashed when Negreanu penned a controversial blog on his Full Contact Poker site. In it, the man occupying third place in the all-time money listings wrote about five traits the worst kind of poker player could have.
Winner
Slow
Quiet (Also Miserable)
Nit (Cheap/Selfish)
Hater (Complainer/Negative)
Negreanu stated "If you match all of these categories then you are probably a real treat to have at parties. 2 of 5 is still bad,2 and even went as far as referring to this player type as 'a cancer to poker."
His comments drew anger from Unibet Poker ambassadors Dara O'Kearney and David Lappin, which you can read here.
The tweets regarding Negreanu's cutting blog were later deleted.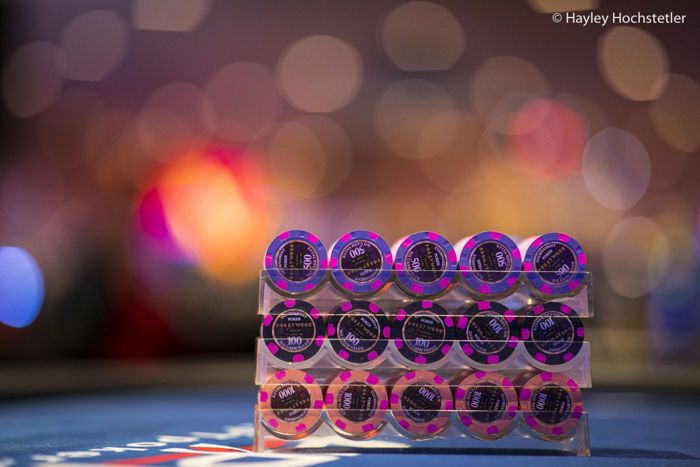 Twitter Feud With Shaun Deeb Turns Nasty
More bad vibes came Negreanu's way in the run-up to the 2019 World Series of Poker. He took to Twitter in April to say he was planning on playing more small buy-in events at the 2019 WSOP and that he was thinking of offering a package to his fans and followers.
Negreanu asked his twitter followers what they thought a fair mark up would be on such a package, but Shaun Deeb wasn't pleased about Negreanu putting "a few extra dollars in your pocket from people you're trying to give a sweat to."
What started as a quite civil set of tweets between the two stars, suddenly turned ugly when Negreanu took offence at one of Deeb's now-deleted tweets. Negreanu called Deeb "a bully and an asshole" before calling Deeb "the top dog when it comes to angle shooting."
The pair continued to be embroiled in a feud that grew more and more personal. Negreanu first poked fun at Deeb's weight with Deeb retaliating telling to Negreanu to lay off his "supplements" as they were causing mood swings.
Things got morbid when Deeb asked Negreanu for a prop bet into whose marriage would last longer. Negreanu needled Deeb by saying Deeb had an advantage because he is younger, but that Deeb was only "months away from your first heart attack."
Let's hope these two meet at the tables during 2020 because fireworks will fly.
The marriage of Negreanu and Leatherman took place on May 17 in California. A whole host of poker royalty was in attendance to see the pair, who dated in 2010 before rekindling their romance in 2018, get wed.
At time of writing, both Negreanu and Deeb are still happily married!
The End of an Era: Negreanu and PokerStars Part Company
Just before the start of the 2019 WSOP, PokerStars and Negreanu announced they were parting company in what they called "an amicable split."
Negreanu has been part of PokerStars Team Pro since 2007. This meant Negreanu went into the 2019 WSOP without a sponsor for the first time in the best part of 12 years.
A lack of patch on his chest did Negreanu no harm as he racked up 23 cashes between Las Vegas and Rozvadov, Czech Republic for the WSOP Europe festival. These included two sixth-place finishes, a fifth, and a brace of runner-up exits, the latter coming at the hands of John Hennigan in the $10,000 Seven-card Stud event and the $100,000 High Roller, meaning Negreanu narrowly missed out on his seventh bracelet.
His impressive showing at the WSOP and WSOP Europe looked to have locked up the coveted Player of the Year title, as he finished ahead of Australian Robert Campbell and arch-nemesis Deeb in the standings.
That turned out not to be the case after an eagle-eyed member of the Two Plus Two poker forums noticed some erroneous data in one of the events.
The data showed Negreanu cashed in the $1,000 WSOP.com Online NLHE Championship and was awarded 213.10 points. However, Negreanu hadn't actually cashed in that event and it was a data entry error from one of the WSOP's staff. With the points recalculated, Negreanu was stripped of the POY title and Campbell was announced as the winner. Ironically, the result forced Negreanu into third-place behind that man Deeb.
GG Poker and Negreanu Ink Sponsorship Deal
As 2019 started drawing to a close, up and coming online poker site GG Poker signed Negreanu in a sponsorship deal meaning he had only been without a sponsor for only six months.
That was in mid-November and nobody thought Negreanu would feature again until the New Year. They were wrong because with less than two weeks of 2019 remaining, Negreanu posted he was considering not re-entering any live poker tournaments during the coming year, only to go back on this three days later.
The now-GG Poker sponsored pro mentioned he was considering entering the WPT Five Diamond World Poker Classic at the Bellagio only once. Two bullets later, however, he renegged on those thoughts and he said not re-entering events isn't worth it as it would "burn his EV".
There are still a few days remaining of 2019 and we wouldn't bet against Negreanu's name cropping up in bold text at the top of a PokerNews article before the year is out.
---
Upswing Poker's resources will help you take your game to the next level, no matter how much or how little poker you've played. Take a poker quiz now to challenge and improve your poker skills for free.