Top 10 Stories of 2019: RIP Gavin Smith, Kevin Roster and John Gale
This year's Top Stories are brought to you by Upswing Poker. Find free articles, quizzes, and resources that will help you take your game to the next level now on upswingpoker.com.
---
In many ways, 2019 was a great year for poker. However, it was a sad year as well with the passing of many legends of the poker community.
With the year coming to a close, PokerNews will pay tribute to some of the legends of poker who are no longer with us.
Gavin Smith - January 2019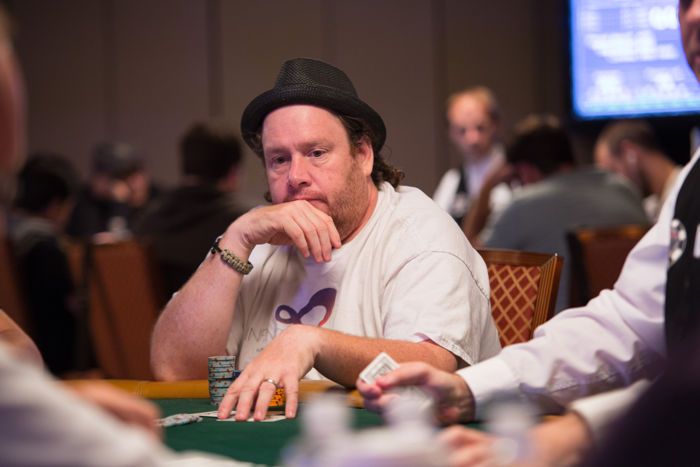 The year began with poker players in shock when the charismatic Canadian Gavin Smith passed away on January 14 at 50 years of age.
Smith recorded $6,321,096 in live tournament earnings according to The Hendon Mob across nearly two decades. He became a household name after winning the World Poker Tour Season IV Mirage Poker Championship for a career-high $1,128,278 followed by the WPT Season IV (2005) Player of the Year title.
This wasn't the only year Smith found success on the felt as he also finished runner-up in the 2008 WPT North American Poker Championship in Niagara Falls for $542,129, won the 2006 World Pro-Am Challenge for $500,000, and claimed his sole WSOP bracelet in the 2010 World Series of Poker Event #44: $2,500 Limit/NLH for $268,238.
He was also well-known online during the poker boom as a Full Tilt Red Pro.
Smith always made players smile with his sense of humor and enjoyed his share of prop bets even once co-starring with Joe Sebok on an internet television program dubbed "Prop Bets" on RawVegas.tv.
Countless poker players expressed their shock and condolences shortly after Smith passed away.
"I can't believe he is gone," Mark "P0ker H0" Kroon, who even named a burger after his friend at his tavern, Players Bar in Madison, Wisconsin. "I will miss him so much. One of the funniest and fun guys in poker and life."
Poker Hall of Famer Todd Brunson echoed those sentiments: "We lost one of our best friends and one of pokers greats tonight. If u knew him u will know the drink. RIP my friend."
Four in the Poker Community Pass Away in a Week - March 2019
March was a particularly sad month with four members of the poker family passing away including Pat Humphreys, Mike "Wisco" Murray, Mickey Craft, and John Caputo.
Pat Humphreys
Pat Humphreys was the first of the four to pass away on March 3. She was known as one of the two members of the Phil Ivey super-fan club with her husband Mel after befriending him when the poker legend was 17 years of age. The duo became fixtures at the WSOP Main Event cheering him along from the rail chanting "Ivey! Ivey! Ivey!" while wearing either a shirt or button (or both) with Ivey's face on it.
Mike "Wisco" Murray"
The following day on March 4, Mike Murray passed away at a young age of 38 years old. He affectionately embraced his nickname "Wisco" to honor his home state and like Humphreys was a good friend of Kroon.
While Murray was often known in the poker community especially at the online poker rankings site PocketFives under the "WiscoMurray" screenname for raising everyone's spirits by sharing his musical gifts on the piano. Little did many know that he was battling his own demons in drug and alcohol abuse alongside depression.
Murray was mostly known for his online poker prowess before Black Friday with more than $1 million in online cashes. His best result was in 2008 when he shipped the Full Tilt Poker $1K Monday for $92,750.
He was less known in live tournaments but did have a nice result in 2007 when he finished runner up in the Venetian Deep Stack Extravaganza II $1,060 No Limit Hold'em for $64,616.
Many poker players expressed their sadness and condolences including poker legend Phil Hellmuth.
R.I.P. Mike "Wisco" Murray - a talented young man, and a gentle soul. We lost him way too soon...

— phil_hellmuth (@phil_hellmuth)
Mickey Craft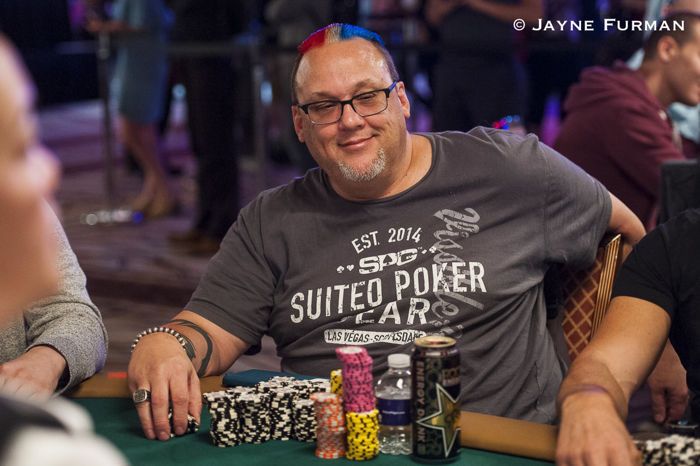 Mickey Craft passed away on March 11. While he never notched a big win with $135,369 in career live tournament earnings, he did capture the hearts of many poker players and fans during his 2017 WSOP Main Event run when he finished in 146th place for $53,247 by constantly cracking one-liners and ordering rounds of drinks.
Craft then found success later in the year during a couple of on Poker After Dark where he faced some hefty competition including Antonio Esfandiari and Danielle Anderson.
Many expressed their sadness including his sponsor Suited Poker Gear.
It is with a heavy heart that we say goodbye to a good friend ... Mickey Craft. Your positive upbeat attitude will… https://t.co/jxoe2i4sPF

— Suited Poker Gear (@SuitedPokerGear)
John Caputo
John Caputo passed away the same day as Craft on March 11, capping off a very sad week in the poker world.
Caputo amassed $529,458 in tournament earnings dating back to 2009 including two WSOP Circuit gold rings at his home casino of Foxwoods in Connecticut.
It's with a heavy heart that we say goodbye to our dear friend John Caputo. You are a Foxwoods Poker legend who was… https://t.co/Z9KuE58jlj

— Foxwoods Poker (@FoxwoodsPoker)
Kevin Roster - July 2019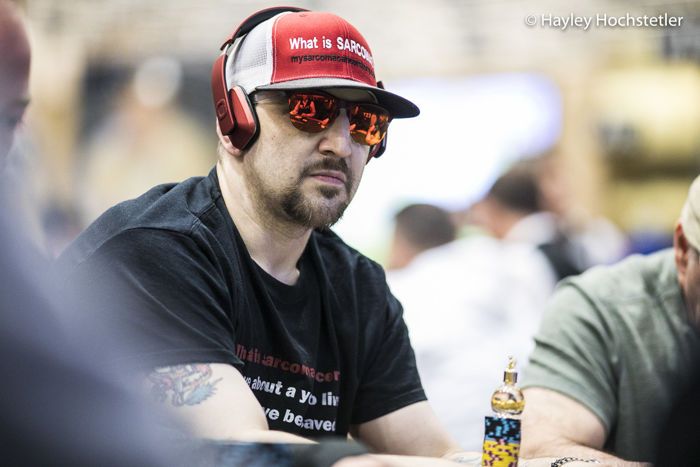 Life dealt Kevin "Racks" Roster the ultimately bad beat as in 2017 he was diagnosed with Sarcoma, a rare form of cancer. He made it clear that he wanted to die on his own terms and "rob cancer of its prize."
As one can imagine, life wasn't easy for Roster as he suffered through eight rounds of chemotherapy, 44 radiation treatments, and three surgeries, including the amputation of his left leg.
"While my intentions were to win the cards just didn't cooperate, but something far, far greater occurred as I received considerable attention for my cause," Roster wrote about the experience. "I was able to reach millions of people and far exceed the expectations that I had for myself a street kid from Queens who grew up in group homes. I would like to thank the press and the poker community for helping to spread my message of awareness far and wide, beyond what I ever thought possible.
With the end near for Roster, the then 36-year-old had one item on his bucket list left to fill, which was to play in the 2019 World Series of Poker. The poker community rallied behind Roster, which also served to spread awareness about Sarcoma.
Although Roster was unable to cash in the WSOP Main Event, he did find some success during the summer with four WSOP cashes including a career-high win of $22,561 when he finished in 38th place in the $1,500 Monster Stack.
During the summer, Roster moved to California, one of the eight states at the time that passed "right-to-die" legislation at the time. Racks then went out on his own terms on July 26 but not before saying goodbye to the poker community first.
"Again guys, you've been amazing. Thank you so much. I'm really happy I could be any kind of a help at all. And you know, I had an incredible run and it was just — it was a great time and I wish that it wasn't over. But it has to be, because I can't keep living like this. Alright man, or you know — poker fam, yo it's been real, I love y'all."
John Gale - November 2019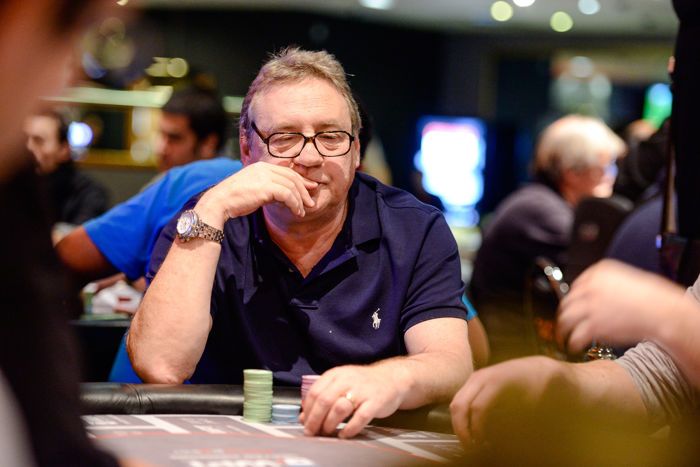 Another poker legend in United Kingdom's John Gale passed away on Nov. 18 at 65 years of age.
Gale found his share of success on the poker felt with $3,893,838 in live tournament earnings according to The Hendon Mob.
The former businessman began playing poker in 2004 at The Vic. He then won an online satellite to the 2005 PCA where he put his name on the poker map after winning the Main Event for $890,600.
A few months later, Gale headed to Sin City to play in the 2005 WSOP, where he earned the "Gentleman" nickname after a heads-up loss in the $5,000 Pot Limit Hold'em to Brian Wilson to bank $204,440.
Gale held a 10:1 chip advantage in that event but Wilson mounted a comeback by hitting miracle outs to deny Gale the bracelet. Gale then acted like a true gentleman extended his hand and warmly embraced Wilson after nearly missing out on WSOP gold.
While Gale missed out on a bracelet in 2005, he didn't have to wait long to get some poker hardware around his wrist as the following year in 2006 he shipped the $2,500 Pot-Limit Hold'em for $374,849.
Unfortunately for Gale, he was diagnosed with a brain tumor and was forced to undergo surgery. However, further complications were discovered during pre-op check-ups, which required open-heart surgery to get him fit enough for brain surgery.
Gale's poker career was temporarily on hold but against his doctor's order he returned to Las Vegas in a quest for his second WSOP bracelet.
"My doctor told me I shouldn't fly," Gale cracked to PokerNews. "I said I'd compromise; I'll take the plane. I've missed the last three WSOPs, and I've been miserable as hell every time. I'm just so thrilled to be back here.
Gale's quest was fulfilled, as Gale found the winner's circle in the $1,000 No Limit Hold'em Turbo for $298,290.
"This is wonderful, and this is unexpected, so yeah, it meant an awful lot that first one, but the second one, it feels wonderful. It's absolutely fantastic," said Gale after the win.
Others to Pass Away
PokerNews would also like to express their condolensces to the many other poker players to pass away in 2019 including high-stakes online legend Richard "nutsinho" Lyndaker, Russian Twitch poker streamer Liliya "Liay5" Novikova, three-time WSOP Circuit ring winner Cary Marshall, British poker author Al Alvarez, poker industry veteran Rosilyn "Roz" Jordan, British poker player and entertainer "Mad" Marty Wilson, poker industry veteran Mike Gainey, and "Oklahoma" Johnny Hale.
May these and others that are no longer with us rest in peace.
---
Upswing Poker's resources will help you take your game to the next level, no matter how much or how little poker you've played. Take a poker quiz now to challenge and improve your poker skills for free.