King's Resort is Back! Poker Returns to Europe's Largest Cardroom
King's Resort first started feeling the effects of the COVID-19 pandemic back in March, but is now hoping to be back up and running following the relaxation of governmental restrictions in the Czech Republic. Live Reporter Christian Zetzsche gives us his insight as he returns to the largest cardroom in Europe for the 2020 King's Resort PLO High Roller Festival, with coverage available right here on PokerNews
---
One of Europe's biggest card rooms had been closed for several weeks during the COVID-19 pandemic and the same applied to the borders of the Czech Republic, which took drastic measures to slow down the spreading of the virus. The Czech government has since approved the re-opening in May, with King's Resort and Casino opening their doors once again.
Mid-way through June 2020, the first smaller live events recommenced and they have since grown to hundreds of participants. King's Resort is once again attracting poker enthusiasts from near and far, and the buzz in the poker room downstairs as well as the casino area upstairs has that vibe of enthusiasm again.
There are no one-armed bandits and slot machines that ring loudly, but you can hear chatter and the riffling of chips from almost everywhere. It seems as if people are very excited to finally get to enjoy playing cards in a casino again instead of staring at their screen at home while clicking their mouse on online poker sites.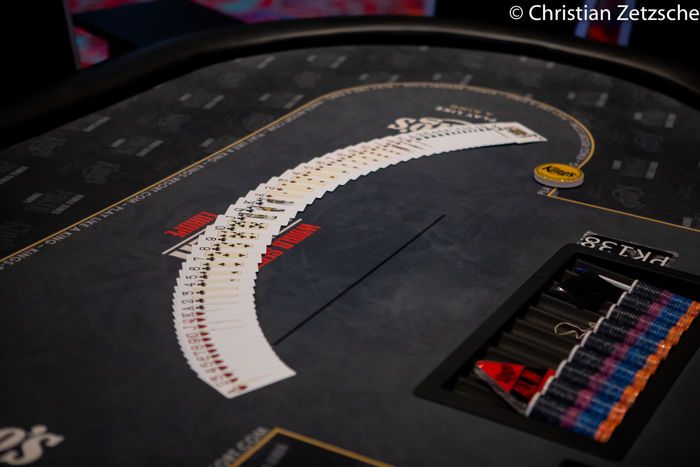 It is Friday evening and 325 entries emerged in a €115 bounty event and the top 39 spots were paid. It took a mere five minutes for the first participant to run out of chips and five dozen were gone at the end of level five. The bubble burst in level 17, including fist-bumping of the players involved and a moderate applause. Cash game players on the upper floor sensed the hesitation and clapped for their peers that made the cut.
Players were cracking more jokes than usual at the table and some even left their seats with a smile on the face and a drink in their hand after bowing out. Of course there were also the usual contenders wearing a hoodie, headphones and sunglasses to not give away any tells but they were in the clear minority.
Check Out Future King's Resort Poker Festivals Here!
Poker pals stumbled over each other on the rail when they are about to enter or leave, exchanged a few words and there was that beaming smile quite frequently. It is almost as if everyone has missed live poker and the honeymoon period barely included any bad beat stories, at least for now.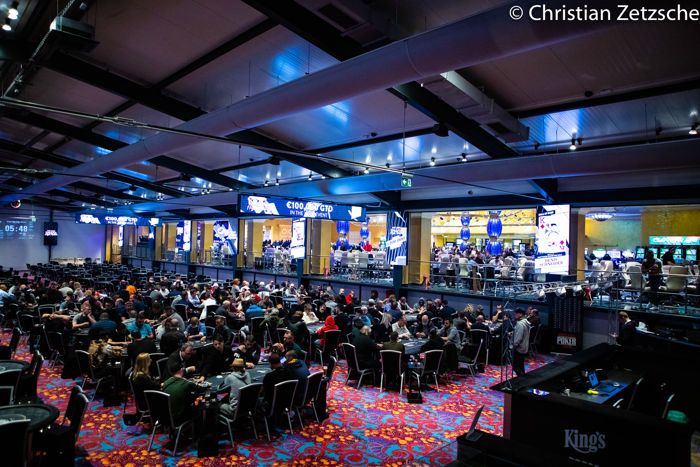 It wasn't just about tournaments either as there were also at least 20 cash game tables running at the same time. Perhaps it was that time of the week when everybody would go out to have fun anyways but this obviously was not possible in the last few months of lockdown. It seems to be a save assumption that more than 1,000 people were in the casino to enjoy themselves.
Some King's regulars made the trip to Rozvadov for a VIP Invitational including the WSOP bracelet winners Besim Hot and Roger Hairabedian. Other notables that were spotted at the tables were former football striker and Pot-Limit Omaha aficionado Sergej Barbarez, Marek Blasko, Harry Casagrande, Robert Zipf, Thomer and Daniel Pidun, and "The Talk" to name a few.
Tony G took the helicopter to fly to King's Resort and arrived earlier in the day but has not taken part in the tournament action just yet. And another big name expected to make an appearance is Bertrand "ElkY" Grospellier, who won his second career bracelet right at this venue back in October 2019.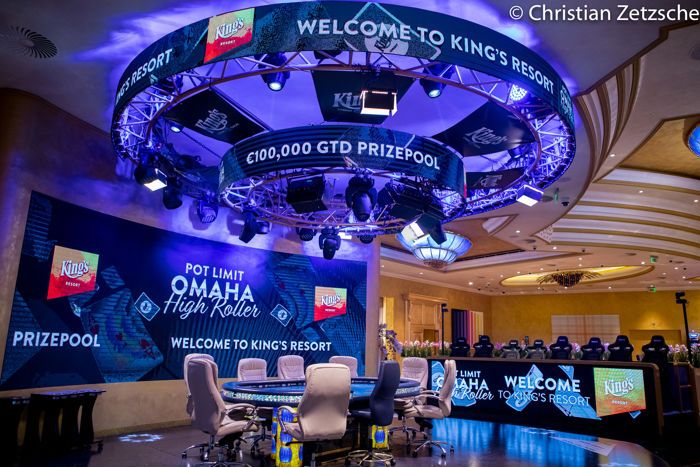 The tournament area and nearby buffet is cleaned regularly and plenty of hand sanitizers are available in the poker arena and throughout the venue. People are advised and encouraged to wear masks but the majority doesn't yet. This might become a new normal that many people will have to get used to in the months and even years to come.
King's also has had a regular that wore white gloves for years known as "Magic Man", and he was perhaps ahead of the times with this unique outfit. If he was to win a big pot, he'd stand up and loudly proclaim "Magic Man, the power of King's Casino." I haven't seen him here yet but look forward to that announcement for the entire poker room to hear and the reactions is causes by many new players in the poker arena.
In a nutshell, there is a certain buzz going on everywhere when the cards are in the air and the King's Resort is preparing for bigger festivals in the near future once more if the current safety restrictions allows hosting them