Esfandiari vs. Hellmuth in New PokerGO "High Stakes Duel" Show; NBC Deal Renewed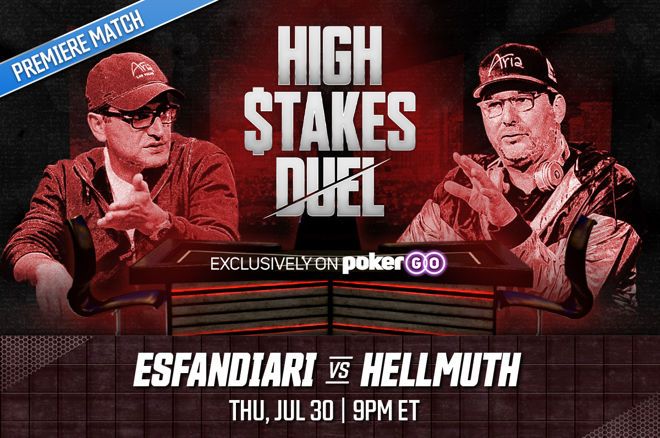 Table Of Contents
PokerGO made two announcements the past week, both of which should excite poker viewers. The first concerned a brand new show coming to the direct-to-consumer OTT subscription video service, while the other is a renewed deal to bring premier tournaments to the mainstream masses.
High Stakes Duel
On Thursday, July 30 at 9 p.m. ET/6 p.m. PT, PokerGO will debut the first episode of "High Stakes Duel," a show that will feature heads-up matches between some of poker's biggest names. This is evidenced by the first match – Antonio "The Magician" Esfandiari versus Phil "The Poker Brat" Hellmuth – that will be played live at the PokerGO Studio at ARIA Resort & Casino in Las Vegas.
The format of the show is unique. For Round 1, players buy-in for $50,000 with the winner advancing to Round 2, however not before the loser has the opportunity to call for a rematch. Other Round 1 matches will take place between other poker pros. The stakes will double with each round, resulting in a potential total prize pool of $12,800,000 in Round 8. In order for a player to walk away victorious, they must win 3 straight matches before Round 6 or 2 in a row from Round 5 onward. If there are no challengers within 30 days of the previous match, the most recent winner also walks away victorious.
"For 10 years I've been challenging Phil to a heads-up match where the winner shoots the loser with a taser gun - so going head-to-head in 'High Stakes Duel' has been a long time coming," Esfandiari said in a press release. "The idea that the winner has to go double-or-nothing at least two more times after the first match is brilliant; it will be interesting to see who will go for the challenge and who will turn it down when it gets to a certain point."
Hellmuth shot back: "Antonio and I have a long history of playing poker together. From the time he came to my house as a young man and insisted we play heads up (he won), to the time we played televised cash games together (he won), to the NBC Heads Up Championship in 2005 - I won it all. Looking forward to this battle!"
Renewed Deal with NBC Sports
PokerGO's parent company, Poker Central, also announced a multi-year renewal of their partnership with NBC Sports Group through 2022.
The deal means many of the company's premier tournaments such as the Super High Roller Bowl (SHRB), U.S. Poker Open and Poker Masters, will be incorporated into NBC Sports' schedule. The two companies struck their original deal back in 2017.
"We want to continue to see our major tournaments and poker programming reach the greatest number of sports fans possible, globally," said JR McCabe, Chief Business Officer of Poker Central. "Renewing our partnership with NBC Sports will allow us to further engage with both our passionate poker fans, as well as those who are entertained by the sport."
Gary Quinn, Vice President, Programming & Owned Properties, NBC Sports added: "We're excited to continue our partnership with Poker Central, which allows us to continue to engage with all poker fans, while also introducing the game to a wider audience."
NBC Sports and Poker Central will announce tournament dates and corresponding broadcast schedules at a later date.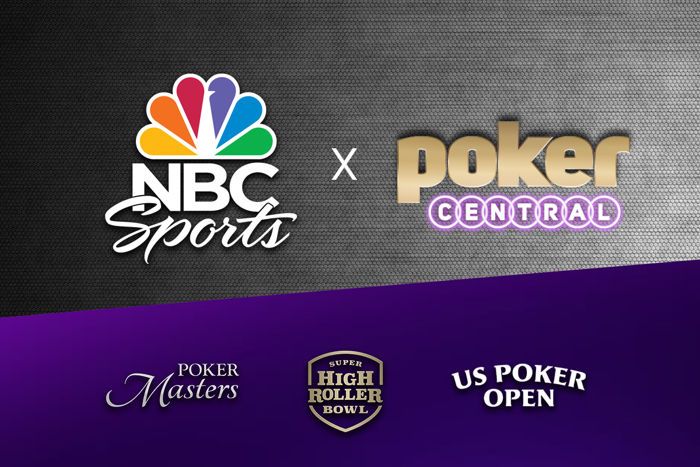 Executive Editor US, PokerNews Podcast co-host & 2013 WSOP Bracelet Winner.