Online Poker in Germany Upended By New Legislation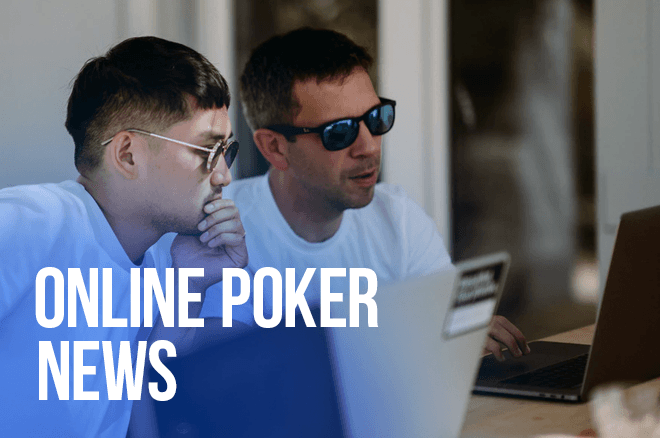 Online poker in Germany has been thrown into a state of upheaval following the reveal that new legislation significantly alters the playing parameters there.
Among the regulations are strict table and deposit limits, changes to the seating system and more stringent know-your-customer (KYC) requirements.
The changes go into effect Oct. 15 and are meant to prepare operators and customers for July 2021, when everything becomes law. As of now, it's a state of "transitional tolerance," according to the reporting of Poker Industry PRO ($).
What Does it Mean for German Online Poker Players?
The most clear and significant changes for poker players in Germany will be as follows:
They'll be permitted to play a maximum of four tables simultaneously.
They won't be able to choose their seats or table select.
They'll be capped at €1,000 in deposits per month.
They'll have access to a "panic button" that will instantly impose a self-ban for 24 hours.
Some sites already have tables caps in place, although usually not for multi-table tournaments, and blind lobbies and seat selection are also already in use at some sites.
The €1,000 deposit limit and the stricter table limits do seem to make an already tough situation for the German professional even more untenable. Because of the country's tax laws, most pros had already long since relocated, but the few that remain would seem likely to eye greener pastures elsewhere at this point.
Recreational players may not have that option, and may find themselves forced to reduce their action as a consequence.
Additionally, players will have to fulfill additional verification requirements, such as providing copies of utility bills or confirming identity via webcam.
What are the Operators Doing?
Already, operators are scrambling to get in line, having been put in a tough spot with the legislation details dropping just weeks before the Oct. 15 deadline. Any who don't risk losing their licenses to operate in the country once the full implementation comes into play next July.
None have announced plans to move players to a ring-fenced pool, but many will be moving their German players to Germany-specific clients that adhere to the features listed above.
Here's what some of the operators have responded with in the past few days:
Ladbrokes, Redbet and Betfair
They have reportedly exited the market, according to a poster on TwoPlusTwo.
Players will be migrated to a new client. PokerNews contributor and Germany native Christian Zetzsche reported players have been offered tournament tickets in return for completing additional KYC verification if they got it done before Oct. 15.
German players who are participating in the segregated PokerStars Europe network, which has a fraction of the player pool of the main network, will see their accounts closed. The Spanish license allowed players from outside the ring-fenced locales of France, Spain and Portugal to participate, but that loophole will apparently be closed for the Germans from now on.
Player-to-player transfers have also reportedly been removed.
GGNetwork has released a manifesto of upcoming changes for German players. They're requiring some additional verification documents and adhering to the posted requirements from the German government.
Players on the Natural8 client will be moved to the GG client and lose access to some Natural8-specific promotions, according to an email sent to players.
888poker will move players to a Germany-specific client on Nov. 2. They've released a FAQ detailing the changes but promise "a new range of payment methods and even better promotions."
Unibet players will no longer be able to access the desktop client, but instead will be using a web client that will comply with the regulations.
"We're working on making the desktop client compliant but can't say when it will happen," a company rep wrote.
Run It Once has temporarily ceased operating in Germany but plans to return.
# Update for Germany # Due to regulatory developments, starting on Thursday, October 15th, Run It Once Poker will n… https://t.co/VjHYwxA6Ff

— Run It Once Poker (@RunItOncePoker)
Winamax
Because Winamax pools its players under the regulated European shared liquidity agreement, PRO speculated that it will likely be forced to withdraw from the market.
Zetzsche reported on Thursday morning that, as expect, Germans can no longer access the client. Winamax has apparently applied for a sports betting license, but poker will not be a part of their offering.
German citizens located in a licensed jurisdiction can keep playing but must prove residency via appropriate documentation.
More Stringent Regulations Down the Line?
While the four-table limit might seem to make it tough to multi-table, it would seem difficult to enforce on the surface since players could presumably play four tables at each client they were able to open and run simultaneously.
However, there's a chance that may not be the case, if an email sent from Natural8 so its customers is to be believed. A poster on TwoPlusTwo showed a communication from the company that said "only one poker client can be played at a time."
There's already been speculation that operators will be required to pool their operations and references into a central database so everything can be cross-checked and limits on tables and deposits imposed universally.
However, it's unknown if such a system would comply with European data protection laws, so it may wind up being unfeasible. Both a German player discussing the issue with PRO's Nick Jones and several posters on TwoPlusTwo seemed to think that the data protection laws would prevent that from happening.
Furthermore, PRO reported that the €1,000 monthly deposit limit is "less restrictive" than what's coming with the full implementation of the regulations next July.