Timothy Adams Reaches His First Super MILLION$ Final Table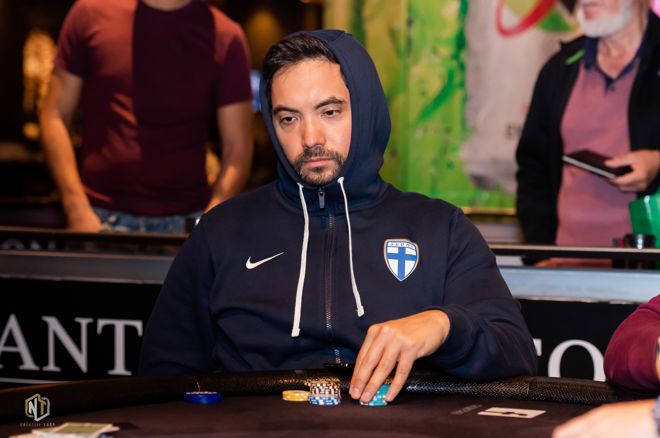 The latest GGPoker Super MILLION$ has reached its nine-handed final table and what a final table it is. Nine of the world's best players have navigated their way to the latter stages of this massive event and are now only eight eliminations away from a huge $628,892 payout.
This first-place prize is so large that winning it catapults the champion into 17th in the Super MILLION$ all-time money listings! Kyle Menard is the man in pole position for this gargantuan sum, but all eyes are on another Canadian, one making his first Super MILLION$ final table appearance, a certain Timothy Adams.
Check out the GGPoker Final Table Livestream!
Be sure to watch the final table live on Twitch!
Super MILLIONS Final Table (Nov. 10, 2020)
| Place | Player | Country | Chips |
| --- | --- | --- | --- |
| 1 | Kyle Menard | Canada | 5,922,652 |
| 2 | iStayOn5 | Canada | 4,213,043 |
| 3 | fab5 | Brazil | 3,512,212 |
| 4 | Timothy Adams | Canada | 3,435,784 |
| 5 | Philippe D'Auteuil | Canada | 3,249,545 |
| 6 | Eelis Parssinen | Finland | 3,046,604 |
| 7 | goldfish55 | Canada | 2,656,124 |
| 8 | PidrPan | Estonia | 1,830,742 |
| 9 | Stephen Chidwick | Canada | 1,233,294 |
Adams has played in 19 Super MILLION$ to date and has managed to reach the money places on two occasions. The first, in August, ended in a 32nd place finish worth $21,521. He improved on that best finish in October when he crashed out in 14th for $22,999.
The super high roller specialist returns to the action with a 3,435,784 stack, enough for fourth-place at the restart. Adams tends to take tournaments down when he reaches this stage, it would take a brave, or perhaps stupid, person to bet against Adams becoming the latest Super MILLION$ champion today.
Kyle Menard is one star Adams' needs to outlast if he is to become this tournament's champion. Menard is the chip leader when play resumes and it's safe to say he's running hot. This is his first Super MILLION$ appearance, his first cash and his first final table. Will it be his first victory, too?
Buy and sell action for free at GGPoker
Menard finished third in the $5,250 High Roller Championship event while playing Day 1 of this event. That netted him $235,088. Finishing fourth or better tonight will beat that impressive prize.
This is also the first Super MILLION$ final table appearance for "iStayOn5". It's taken 11 attempts for the Canadian to reach this stage, but what a time to do it with the prize pool bolstered to $3 million. IiStayOn5 has cashed for $62,558 in the Super MILLION$, he's guaranteed to at least double that sum regardless of his finishing position.
Brazil's "fab5" is the player in third position when the first cards are pitched at the final table. This is his second Super MILLION$ cash and first final table. The South American is guaranteed to beat their previous largest GGPoker cash, which weighs in at $35,953.
D'Auteuil Sells 50% of His Super MILLION$ Action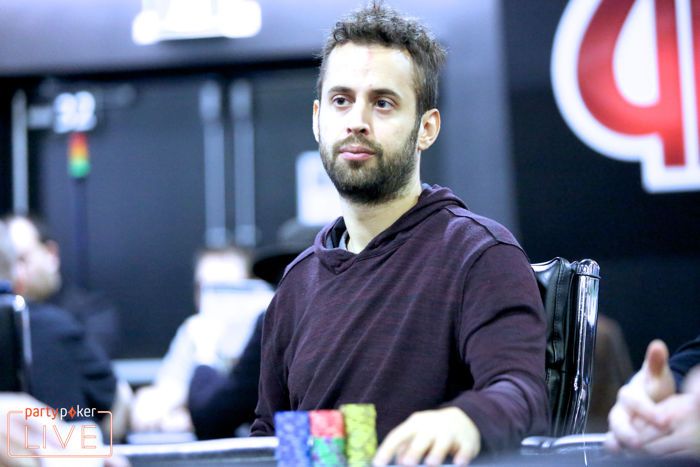 Philippe D'Auteuil finished fifth in this tournament on October 18 and banked $114,982. He's now made his second final table and sits back down, ironically, in fifth place. D'Auteuil is guaranteed at least one railbird while he's playing because he used the GGPoker staking feature to sell 50% of his action at 1.13 mark-up. Ami Barer bought all 50% so is set for a $300,000+ payday should D'Auteuil go all the way here.
Down in sixth place you find the Finnish superstar Eelis Parssinen who has registered his third cash and now his first Super MILLION$ final table. Parssinen is better-known for being an elite PLO player but he's swapped four hole cards for two and is now has the opportunity to more than double his GGPoker career winnings of $378,547.
"goldfish55" may not be an alias you're familiar with but you could be by the end of this tournament. They've won $40,449 from GGPoker tournaments so far, a total they're going to more than double even if they finish ninth. They've played three Super MILLION$ events to date, but this is the first occasion they've cashed. Their 2,656,124 chips place them seventh at the restart.
Don't Miss the $22M GTD GGPoker High Rollers Week
Estonia's "PidrPan" is the player currently occupying eighth place. PidrPan will break through $1 million in GGPoker winnings regardless of their finishing position today. Their only other cash in a Super MILLION$ event came on October 20 and saw the Estonian finish 15th for $17,891.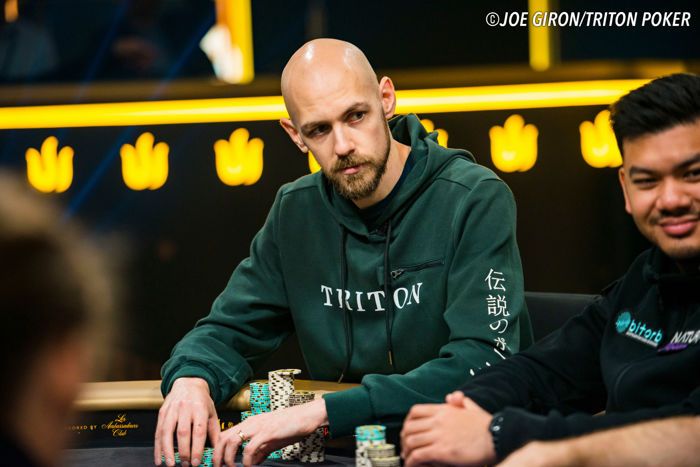 Stephen Chidwick is the man bringing up the rear when play resumes. His 1,233,294 chips are worth a shade over 10 big blinds, so he has plenty of work to do and will need to ride his luck. Victory in this event still eludes Chidwick despite reaching three final tables before this one. An early double could see Chidwick back in contention to get the proverbial monkey off his back.
Super MILLON$ Final table Payouts
| Place | Prize |
| --- | --- |
| 1 | $628,892 |
| 2 | $472,222 |
| 3 | $354,582 |
| 4 | $266,248 |
| 5 | $199,920 |
| 6 | $150,116 |
| 7 | $112,719 |
| 8 | $84,638 |
| 9 | $63,552 |
Watch The Super MILLION$ Action Unfold on Twitch
You can watch the final table action from the Super MILLION$ final table over on the official GGPoker Twitch channel. All the action is streamed with cards-up coverage so you can see how nine of the world's best poker talent play poker.
Improve Your Game in Time for the WSOP with the GGPoker Smart Hud
Boost Your Bankroll With These GGPoker Welcome Bonuses
Don't have an account? Download GGPoker via PokerNews and get set receive plenty of rewards when you deposit at least $20.
You'll get $40 in free tickets over the first six days following your eligible deposit, no strings attached! All free tickets awarded as part of this promotion will expire after 30 days
| Day | Instantly Credited Tickets | Extra All-in Or Fold Challenge |
| --- | --- | --- |
| Day 1 | $9.50 in Spin & Gold Tickets | Play 100 AoF Hands - Get $2 Cash |
| Day 2 | $5.00 in Spin & Gold Tickets | Play 200 AoF Hands - Get $4 Cash |
| Day 3 | $4.00 in Spin & Gold Tickets | Play 300 AoF Hands - Get $6 Cash |
| Day 4 | $5.00 in Spin & Gold Tickets | Play 400 AoF Hands - Get $8 Cash |
| Day 5 | $6.50 in Spin & Gold Tickets | Play 500 AoF Hands - Get $10 Cash |
| Day 6 | $10.00 in Spin & Gold Tickets | Play 1,000 AoF Hands - Get $15 Cash |
But to grab up to $60 in additional rewards, simply play All-In or Fold on each of a six days. Hit the daily hand targets to claim up to $45 in cash. Complete all 6 AoF Challenges and get a $15 GGMasters Satellite Ticket on Day 6!