Coronavirus Vaccine Could Mean Return to Poker Normality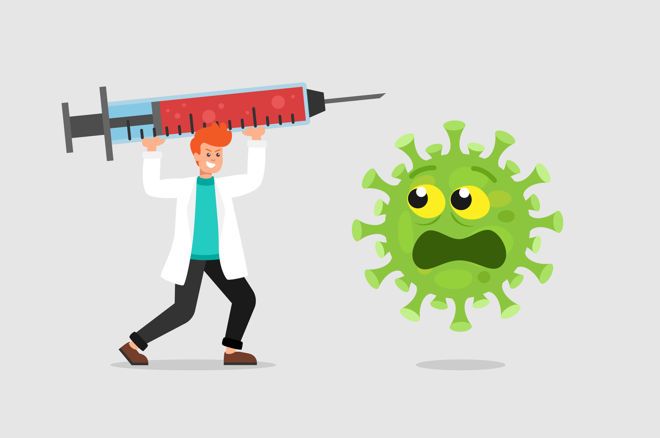 Table Of Contents
Up until now, the world's collective response to combatting the threat of the coronavirus has been lockdowns and self-isolation for those who had been potentially exposed to a virus that has killed almost 1.5 million people and infected more than 63 million.
Now comes the next stage of the fight: an effective vaccine. There have been five major vaccine candidates that have been undergoing clinical trials in order to be approved.
The United Kingdom became the first country to approve a vaccine when they announced the Pfizer/BioNTech vaccine was safe to be rolled out. This particular vaccine offers up to 95% protection against Covid-19 illness, boosting hopes that those most vulnerable to the virus can be inoculated before the end of the year.
Bluff Your Way into the WSOP
Win a free $10,000 WSOP Main Event seat!
The Poker World Waits
Live poker has been essentially non-existent for much of 2020. After Spring, travel restrictions and bans on mass gatherings forced major tournaments such as the World Poker Tour, European Poker Tour and World Series of Poker online.
Recently, some casinos have begun to reopen with tournaments taking place across various US states, and the vaccine renews hopes that 2021 will see the return of live poker to the rest of the world.
"2020 has been a tough year for everyone," said Winamax Team Pro Romain Lewis. In 2019, the Frenchman cashed for almost $850,000 across seven countries in nine different poker festivals. By comparison, in 2020 Lewis has registered just one cash, back in February.
That being said, Lewis says it's "impossible to complain" considering the pressure so many people have faced with their jobs and financial situations.
"Being able to sit down and work on the game and other life aspects without too much pressure in itself is for me a good year."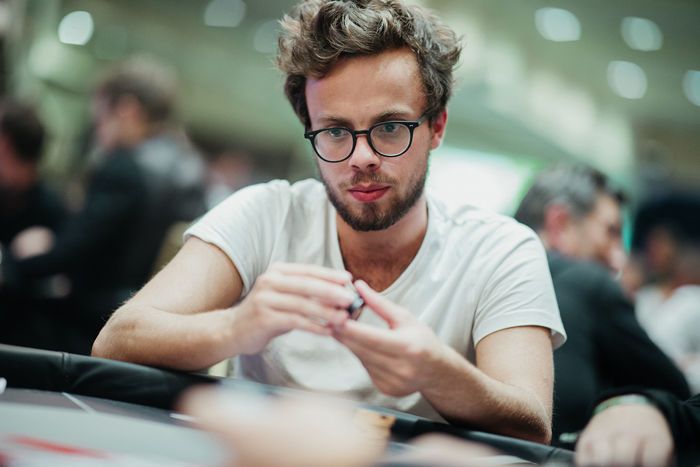 The Return of Live Events
So with vaccines beginning to be developed and released, when will the live events properly return to the poker schedule? Even with a limited number of US events beginning to return, PokerNews Europe/ROW Live Reporting Manager Yori Epskamp believes these things will take time.
"The return [of live events] in the EU will be a little slower than the US because of different governments, rules, and travel restrictions between nations."
---
Related: Guns and Cancer Couldn't Kill Him, Now Doyle Taking No Chances With Coronavirus
---
"However, if the first series of tournaments in the US are any indication to go by, it's that players are eager to start playing again. We've all missed it a great deal", he said.
With many countries still in various stages of lockdown, the timeline is difficult to accurately map out. But Epskamp believes that certain operators may put out "feeler series" during the first half of 2021.
"I'm expecting there will be a live WSOP in some form or shape come June, but it'll not come close to what we've come to expect in previous years. A full return to live poker as we knew it won't be before 2022 at the earliest."
The Absence of Live Poker
Epskamp (pictured) says it has been a "surreal" year with no live poker.
"I never suspected such a thing was even remotely possible. We were expecting to send reporters to EPT Monte Carlo and the WSOP in Las Vegas; then corona struck out of nowhere. No live poker is a huge miss for poker in general."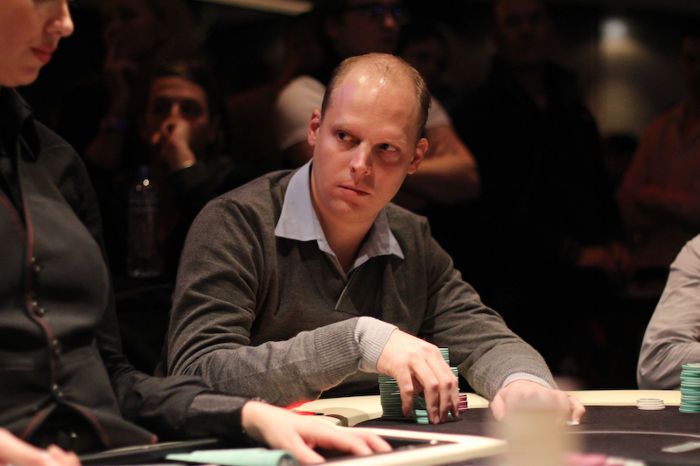 Lewis agreed and said he hoped that tournaments will be back again soon.
"I'm no specialist, but when the pandemic broke out I thought we would be back playing by EPT Barcelona. How wrong was I! I hope we'll get to Vegas next summer but I do doubt that, to be honest. Everyone is excited to get back and play huge tournaments!"
---
Read More: PokerNews is Giving Away iPhone 12 Mini, Xbox Series X and More in December
---
The Vaccine
The extent to which a vaccine will lead to a return to "normal" live poker events is unclear. Up until now, tournaments have stressed the importance of players washing their hands and wearing masks, with many installing plexiglass screens to separate the players.
The return of a live World Series of Poker comes with its own issues, with organizers announcing that all in-person tournaments, domestic and international will be "subject to special COVID rules and procedures."
Obviously, no details have been released about any tournaments requiring players to have been administered with the vaccine in order to play. However, the release of a reliable vaccine providing immunity to the virus is a positive step on the road to live poker returning.
Will Shillibier is based in the United Kingdom. He started working for PokerNews as a freelance live reporter in 2015 and joined the full-time staff in 2019. He graduated from the University of Kent in 2017 with a B.A. in German, and then studied for a NCTJ Diploma in Sports Journalism at Sportsbeat in Manchester.