Update: GGPoker Approved in PA, But Launch Not Imminent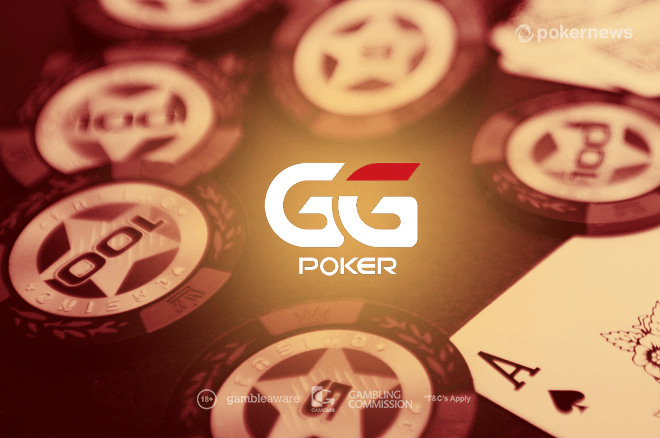 For the past year-plus, GGPoker has been the talk of the proverbial town when it comes to the online poker industry.
All the while, as it has authored a meteoric rise from little-known site catering mostly to the Asian market to a legitimate competitor with world leader PokerStars, U.S. players have looked on with curiosity from afar.
They may soon find out what all the hype's about.
According to a report from PokerFuse, GGPoker's parent company NSUS Group Inc. may soon gain approval to offer iGaming services in Pennsylvania. A Wednesday hearing has license approval for NSUS on the agenda, and PokerFuse reported they are "expected to approve."
PokerNews reached out to GGPoker reps, who provided the following statement:
The GGPoker team has been preparing for eventual entry to the U.S. market. It's been a great process thus far working with the Pennsylvania Gaming Control Board. Obtaining a license to operate in Pennsylvania would be an important step towards reaching our U.S. goals.
Current State of the PA Market
As of now, PokerStars PA remains the only operator running online poker in Pennsylvania. Having launched in November 2019, that means it has enjoyed more than a year of complete dominion in the market.
As for the size of said market, Poker Industry PRO reports a monthly average revenue for PokerStars PA right around $2.9 million ($). PokerScout ranks it as the 18th-biggest operator in the world with around 400 concurrent cash game players in its seven-day average.
Both 888poker/WSOP and BetMGM/partypoker have been approved for Pennsylvania licenses, but neither has yet brought a product to launch.
GGPoker has had a license application in limbo for some time, apparently having first applied back in December 2019.
What Could GGPoker Bring to Pennsylvania?
No test launch for GGPoker has been scheduled, according to PokerFuse, so it's not like players will be able to download the client and start playing hands within the coming weeks or even likely the next few months. After all, partypoker and WSOP have held licenses for some time without coming forth to challenge PokerStars.
Still, it's worth thinking about what GGPoker would bring to the Pennsylvania market.
The company has become well-known for innovative product ideas, its signature software and generous rewards.
Could Pennsylvania players get a taste of offerings like Flip & Go or promotions like the thousands of dollars in rake races the site offers to its dot-com players? Perhaps the site could port in GGCare, a promotion that gives unlucky players a freeroll into flipout tournament, with chips based on how many times they stomached coolers and bad beats?
One idea that seems almost sure to be an easy import is GGMasters, the site's weekly Sunday major freezeout. Coming it at a $150 price point, GGMasters figures to be a natural fit to a market where PokerStars has already demonstrated huge potential with a $200 reentry, creating a prize pool north of $500K in a special event.
How the company's partnership with the WSOP would fit into its hopes for U.S. expansion is unknown. GGPoker has become the rest-of-world home for WSOP online events, awarding dozens of WSOP bracelets and a pile of WSOP Circuit rings in some huge events during the course of 2020. If both companies eventually offer an online poker client in Pennsylvania, they'll go from partners to direct competitors.
Finally, does this mean GGPoker plans to eventually open up shop in other states such as the recently legalized Michigan market in hopes of putting together an eventual interstate player pool?
These questions will presumably be answered in the coming months if and when GGPoker launches its wildly popular product stateside.
*Feb. 10 Update — License Granted, But Only for Manufacturing*
Wednesday morning, the Pennsylvania Gaming Control Board met virtually, and about an hour into its two-hour teleconference, the issue of NSUS' application came up.
"The Bureau of Investigations and Enforcement has completed its investigation and the Bureau of Licensing has provided you with a background investigation and suitability report," said Susan Hensel, director of licensing for the PGCB.
The floor was put open for questions or comments, nobody piped up, and the motion to grant a license quickly passed with no dissenting votes.
While that may seen like cause for celebration for Pennsylvania poker players, Online Poker Report advised tempering expectations. According to the outlet, the license that GGPoker's parent company procured grants it only a third-party access as a manufacturer of a gaming platform. Usually, these companies party with existing operators who need some sort of technology they can't produce in-house.
As such, GGPoker may be partnering with an existing casino to provide a poker product, or this may be step one in a longer process of eventually gaining a full operator license.