Hands of the Week: Negreanu Struggles in Wynn Millions; Johnny Chan's Bustout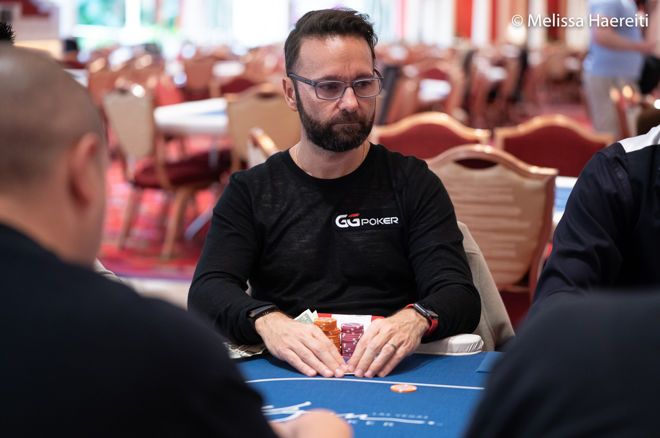 PokerNews is known throughout the world for our industry-leading live updates for both live and online events. In fact, right now we're offering various updates right here.
Over the years, we've captured memorable hands, many of which have become a part of poker history. In this new column, we will bring you some of the biggest hands of the week as reported in the PokerNews Live Updates.
Remember, if you're playing an event PokerNews is covering, you can get in the updates via the MyStack App. You can download the app for iPhone or Android now to get started. Then, create a new PokerNews account or update your current one to start updating your status immediately. Your followers can see all the live action that you're involved in.
Click here to download the My Stack app for iPhone, or click here to download the My Stack app for Android.
This past week, PokerNews was offering live updates from the $10,000 buy-in, $10,000,000 GTD Wynn Millions, which saw Andrew Moreno top a 1,328-entry field to win $1,460,106 in prize money.
Throughout the tournament, there were some memorable hands including a brutal cooler involving Bryn Kenney and Alex Foxen, as well as Ari Engel winning with straight flush over straight flush.
In between, there were some other interesting hands reported in our live updates blog. Here's a look at some highlights.
Elimination in First Hand of the Day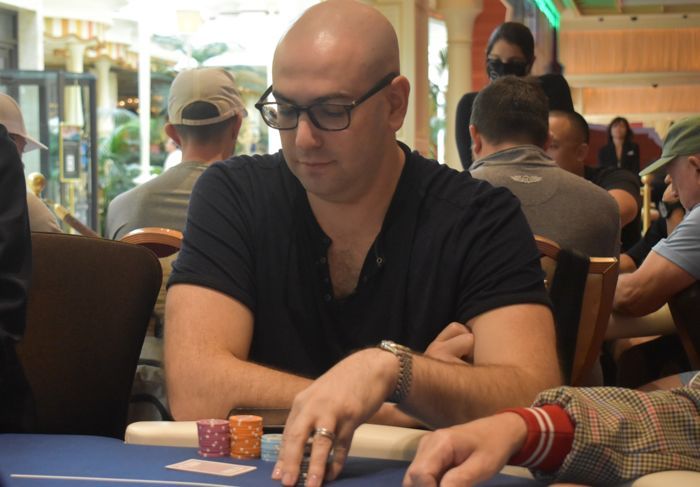 On Day 1a of the Wynn Millions, it took just one hand for the first player to fall. It happened in Level 1 (100/100/100) when Maria Konnikova raised to 300 only to have Tony Wasaya three-bet to 1,300. Arthur Morris called, Konnikova folded, and it was heads-up action to a 2x4x6x rainbow flop.
Wasaya continued for 7,000, Morris called, and the 9♣ appeared on the turn, which put out a potential flush draw.
Wasaya bet 13,000 and then snap-called when Morris raised all in.
Tony Wasaya: AxAx
Arthur Morris: 2x2x
Morris had flopped a set and cracked aces after the river bricked. Just like that, the first player fell in the 2021 Wynn Millions.
Negreanu Sends Enlow Packing With Four Ladies
In the same level, there was heads-up action between Daniel Negreanu from the cutoff and Walter Enlow on the button with a completed board of Q♥6♣2♣10♣Q♣ showing.
A series of raises saw Negreanu move all in and Enlow called off his stack holding slightly less then Negreanu.
Negreanu quickly rolled over the nuts Q♦Q♠ and Enlow tossed A♣10♠ into the muck. With that, Negreanu doubled and was off to a great start. Unfortunately for him, it was only downhill from there.
Negreanu Rivered By Udornpim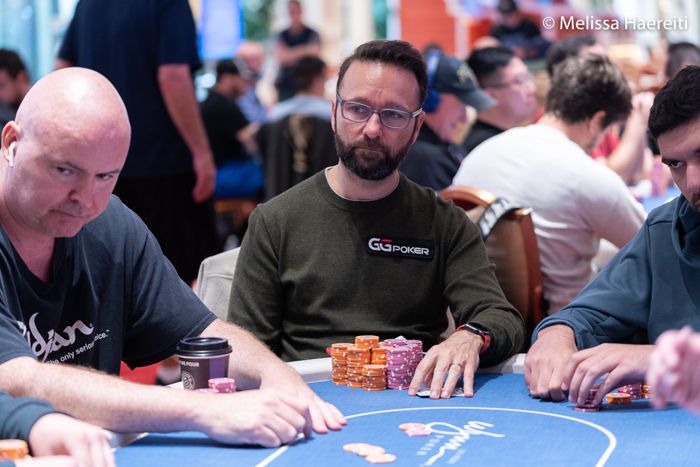 In the very next level, there was four-way action that saw a J♦10♦5♠ flop and Nitis Udornpim continued for 1,500. Negreanu raised to 5,500 and all three opponents called bringing the A♠ turn.
Action was checked to the player in middle position who fired out 1,600 and Negreanu raised all in. Action folded to Udornpim who came over the top and isolated.
Nitis Udornpim: AxJx
Daniel Negreanu: 5x5x
Negreanu was ahead after flopping a set of fives but a Jx completed the board on the river, giving Udornpim a better full house and sent Negreanu to the rebuy desk.
Daniel Negreanu Fails to Survive Ryan Remington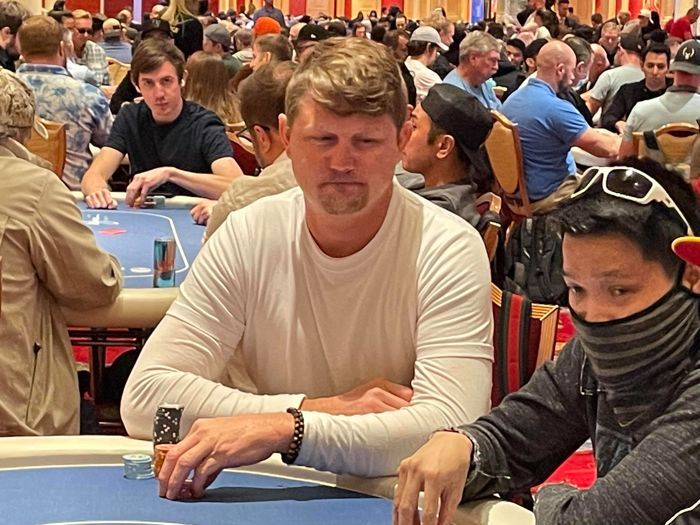 On Day 1b, Negreanu was back at it but continued to struggle. In Level 7 (400/800/800), 2017 WSOP champ Scott Blumstein raised to 1,800 from middle position only to have Negreanu three-bet jam for 11,800 a couple spots over. Action folded back to Blumstein, who opted to fold. Negreanu then let slip a smile and showed the 2♦2♥.
In the very next hand, Negreanu raised to 1,600 from the hijack and Wyoming's Ryan Remington called from the button. The player in the small blind called, as did the big, and it was four-way action to a flop of J♥2♥5♦.
Two checks saw Negreanu continue for 5,500, Remington called, and the other two players got out of the way. After the dealer burned and turned the 7♦, Negreanu jammed and action was on Remington.
"That was a good card for me," he said before making the call.
Ryan Remington: A♦K♦
Daniel Negreanu: 9♥7♥
Indeed, the turn gave Remington a diamond flush draw, but Negreanu was ahead with a pair and heart flush draw. Unfortunately for "Kid Poker," the river was the K♠ to pair Remington.
Negreanu would try again and eventually found his footing; in fact, he wound up finishing 114th in the tournament for $27,099.
Sergio Aido Eliminates Johnny Chan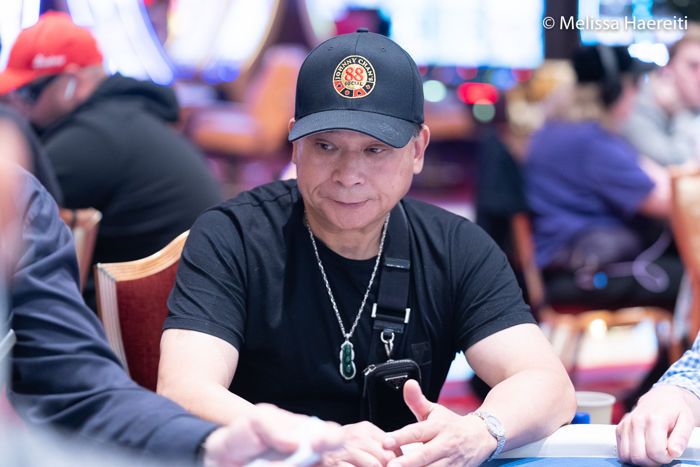 Also on Day 1b, it was Level 8 (500/1,000/1,000) when Sergio Aido raised to 2,500 from the button and then called when Chan three-bet to 7,500 from the small blind.
On the AxKx7x two-diamond flop, Chan continued for 10,000 and Aido called to see the 8♦ turn.
Chan moved all in for his last 15,000 or so and Aido called.
Johnny Chan: Qx10♦
Sergio Aido: Ax8x
Aido was out in front with two pair while Chan had both straight and flush draws. Unfortunately for the two-time WSOP Main Event champ, the river was a brick and he was eliminated from the tournament.
Executive Editor US, PokerNews Podcast co-host & 2013 WSOP Bracelet Winner.