Kenney to Hellmuth: "Choose The Game and Let's Play"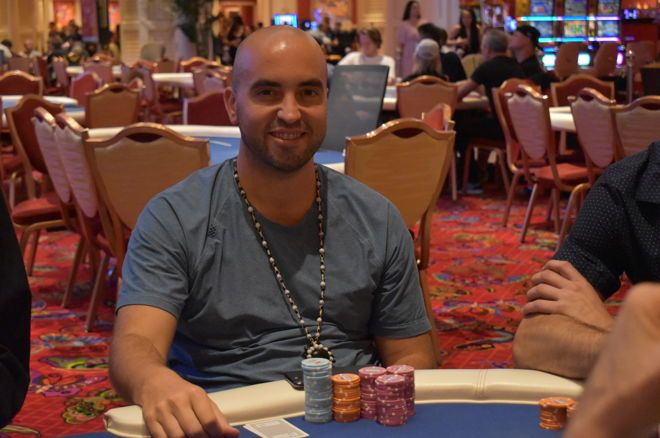 Bryn Kenney has more live poker tournament winnings than any other player on the planet. The New Yorker has amassed an incredible $56,403,501 during a long and illustrious career according to The Hendon Mob, with plenty more to come.
PokerNews' Sarah Herring recently caught up with Kenney and conducted an exclusive interview while Kenney was chilling out at Encore, Las Vegas. They spoke at length about:
Kenney's quest for happiness
His recent changes in mentality
and the fact he is willing to play

Phil Hellmuth

in any game to prove, once and for all, who is the world's best poker player
Kenney on the 2021 High Roller Scene
Despite being poker's all-time money list, Kenney didn't hold back about the High Roller scene in 2021, saying he has no interest in playing any of them. Although he said he could be tempted if called upon.
"These [High Rollers] that happen every day, I have no interest at all in. That would be saying I'm focused on poker, having that title, and winning more money, which I really have no interest in.
---
Related: Bryn Kenney - The $55 Million Dollar Man
---
"But at the same time, anyone who thinks they're the best, whenever a big tournament comes around, let's say a $250K buy-in, or $1M buy-in, I'm ready to put my money where my mouth is and play anyone at all times. If they think because I haven't played in the last little bit that they're more prepared than I am, then there's only one way to prove that: throw a bunch of money into the fire and see what goes on!"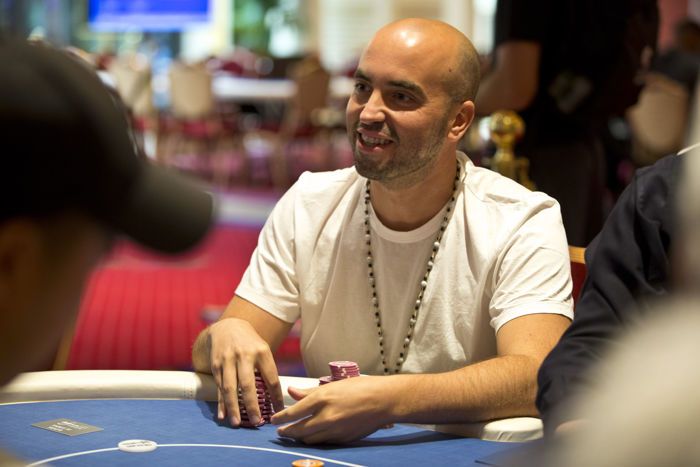 A Newer, Healthier Bryn Kenney
Kenney freely admits to changing a lot over the last five or so years, losing more than 60 pounds in weight and making huge changes to his lifestyle. As a result, he appears calmer and more collected than ever before.
"I had two stints of losing all this weight, but unless you set these things into your life, like health into your life, you're just going to go back and forth if you're not really connected to wanting to do that. But now, I've been working out, eating super healthy, and I haven't smoked in a week. I want to take a month's break because I've smoked so much weed my whole life, and I feel like it's time to cleanse my system.
"I just forgot about the health aspect of things and didn't really realize how important it was to show up in your best, with good energy every day; feeling great is such an important thing, and I'm loving it."
---
Read More:
Before the Game: Bryn Kenney the Magic Player (Part One)
Before the Game: Bryn Kenney (Part Two)
---
Climbing the Poker Mountain
$56 million in lifetime earnings might seem to many that Kenney has reached the pinnacle of the poker world, but he says there are many more challenges ahead.
"I've made tons of mistakes throughout my poker career"
"I see my entire poker career like climbing a mountain. Along that mountain, when you're in your early stages, you think you can run at certain points, but when you try to run, you just slip down and start over again. Then you get more knowledge, more understanding, and you start scaling that mountain with intelligence and smart decisions."
"I've made tons of mistakes throughout my poker career - they've all been money-related, being careless about money really - but the important thing is to just accept where you're at and not be burdened by what your past was. Reflect on that and try to be better every day."
Bryn Kenney Top 5 Cashes
| Year | Event | Buy-in | Place | Payout (USD) |
| --- | --- | --- | --- | --- |
| August 2019 | Triton Million for Charity | £1,050,000 | 2nd | $20,563,324 |
| March 2019 | Triton Super High Roller Series Jeju Main Event | HK$2,000,000 | 2nd | $3,062,513 |
| May 2013 | Triton Super High Roller Series Montenegro Main Event | HK$1,000,000 | 1st | $2,713,859 |
| April 2017 | PokerStars Championship Monte Carlo Super High Roller | €100,000 | 1st | $1,946,911 |
| January 2016 | PCA Super High Roller | $100,000 | 1st | $1,687,800 |
So after running, slipping, making mistakes, and picking himself back up, Kenney made his way to the top of the poker mountain but says that there's a lot more to come.
"It's like I'm at the top of that mountain, looking around, I realized that it was just a baby mountain with all these giant mountains around. A lot of people get comfort in being the best at something or whatever skill they have, and they just stay on top of that mountain forever."
Kenney vs Hellmuth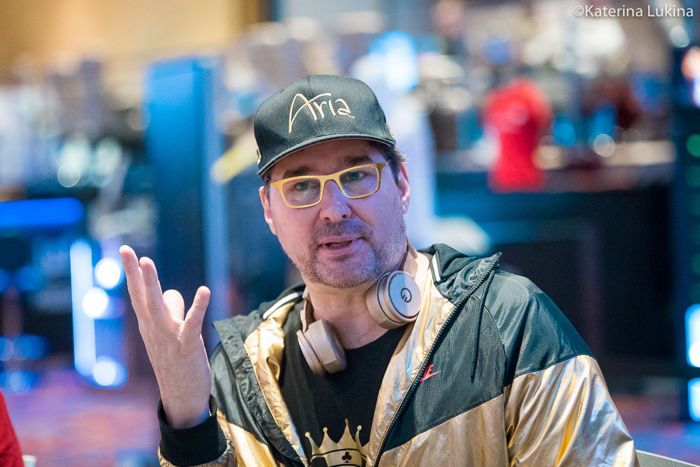 Kenney has previously told Herring in an interview at the PokerStars Caribbean Adventure that he was the best poker player in the world. PokerNews knows at least one man who disagrees with that, a certain Phil Hellmuth Jr. Both Kenney and Hellmuth are larger-than-life characters, so there were bound to be clashes between the pair over the years.
"I want to give credit and respect to Phil for sure, he's got the most bracelets in the world, and he's been crushing these guys in these heads-up matches. I mean, he must have a special type of instinct for things in general; he's a character for sure!
Kenney said the first time he played, he offered to play Hellmuth heads-up for $100,000 in any game Hellmuth wanted to play.
"He can talk all he wants, but when he wants to talk about being an Apex predator and being best in the world, I'm like OK, sure, Phil, so how do you want to prove that? Do you want to play me heads-up? You wanna cross-book in tournaments? You wanna cross-book in cash games? Mix, PLO, no-limit hold 'em, you know, you choose the game and choose a high price and let's just play, and we can show people who is the best anytime."
Hellmuth Sweeps Negreanu To Win High Stakes Duel II
What Does the Future Hold for Kenney?
Finding himself at the top of poker's all-time money list is a remarkable achievement, but Kenney wants more than the money; the money is no longer important to him. He wants to help grow the game that has given him so much in his life.
"I think I'm a great ambassador for the game, and I love the game. I want to see it grow, and I want to see it highlighted in the right way. I want to see people who are there to have fun and play to actually have fun and play."
Poker has been good to Kenney throughout his career and given him opportunities and experiences some of us can only dream of. Some of the skills learned, and people met through poker are transferable and can go a long way to help others on their own journies, something Kenney is keen to do.
"I feel that with those skills and the intelligence that I have, and the network that I have, I feel a responsibility to myself and to the world to use what I learned and use the resources that I have to go on the next run and climb the next mountain. I want to make a difference to the world, and I feel that I'm in a perfect situation and scenario that I can use those skills and what I've learned to really take to the next level. I want to fight and stand up for others."
"If you're on the right path, you're like a student of life forever"
"Life is just amazing because you can have such a great understanding of something, then have no understanding of something else, so you can always just jump into new areas that you're interested in and start as a beginner.
"Even people who call themselves a master of anything, master says you've reached a certain level, that there's no growth from there, which I don't really think exists in anything. It's more like if you're on the right path, you're like a student of life forever."