Big Buy-in Events Continue as the Inaugural PokerGO Cup Kicks Off Today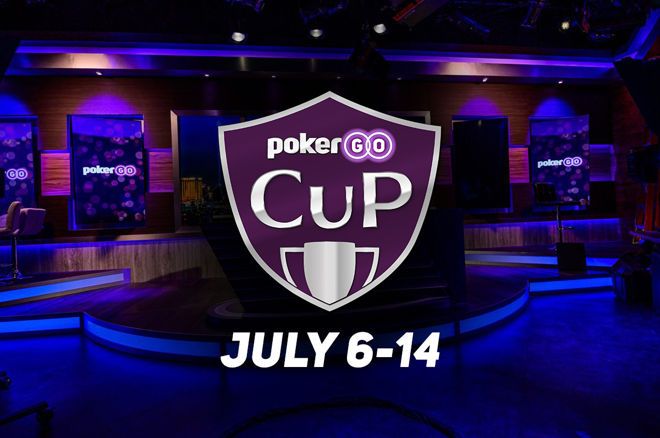 Fresh off a successful U.S. Poker Open, the PokerGO Studio at the ARIA Resort & Casino will once again take the center stage for live tournament poker with the venue hosting the inaugural PokerGO Cup on July 6-14.
The festival promises to attract some of the biggest names in poker thanks to both the huge buy-ins and the fact that WSOP.com is simultaneously hosting the WSOP Online Bracelet Series.
Eight Events Boasting $10K to $100K Buy-ins
The action kicks off with the first three of eight events featuring a $10,000 buy-in before increasing to $15,000 for the fourth event. The buy-ins increase again to $25,000 and $50,000 with the schedule capping off with a spectacular finale with an event boasting a massive $100,000 buy-in.
All of the events are two-day no-limit hold'em affairs featuring 40-minute blind levels with 10-minute breaks scheduled every two hours. Players will start off with 125,000 chips in the first six events with the final two events featuring deeper 150,000 and 200,000 opening stacks respectively. Additionally, players can re-enter twice during the first seven events and only once during the final event.
Stalling won't be a factor, as players will be limited to a 30-second shot clock with six 30-second time bank extensions to start.
As the PokerGo Cup is part of PokerGO, players will earn leaderboard points for the year-long PokerGO Tour Leaderboard that awards a $100,000 grand prize.
This is not all as the points awarded during the festivals will also determine who wins the PokerGO Cup, which comes with $50,000 in added prize money.
---
Related: PokerGO Announces 2021 Schedule, Cash Prizes Under New Point System
---
Watch at PokerGO
The second and final day of each of the eight events during the PokerGO Cup will be streamed on a short delay with hole cards exposed starting at 4 p.m. ET.
Remember, an annual subscription to PokerGO costs $99.99, but you can save $20 off by using promo code "CUP20201" at checkout. Sign up by going here.
Full U.S. Poker Open Schedule
| Date | Event |
| --- | --- |
| July 6-7 | Event #1: $10,000 No-Limit Hold'em |
| July 7-8 | Event #2: $10,000 No-Limit Hold'em |
| July 8-9 | Event #3: $10,000 No-Limit Hold'em |
| July 9-10 | Event #4: $15,000 No-Limit Hold'em |
| July 10-11 | Event #5: $25,000 No-Limit Hold'em |
| July 11-12 | Event #6: $25,000 No-Limit Hold'em |
| July 12-13 | Event #7: $50,000 No-Limit Hold'em |
| July 13-14 | Event #8: $100,000 No-Limit Hold'em |
*Lead image courtesy of PokerGO