Before the Game: Bryn Kenney (Part Two)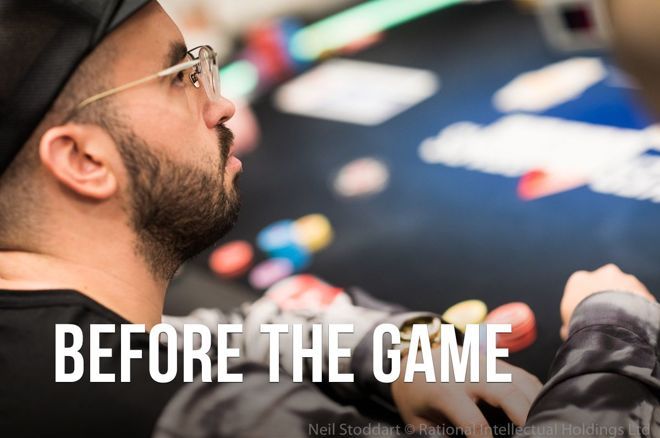 Table Of Contents
The death of Bryn Kenney's grandmother gave the now-legendary poker professional a route out of the real estate business and into poker.
This major moment in young Kenney's life paved the way for moving in with his grandpa, at which point he went all in on a new card game, putting his old Magic: The Gathering skills to work. This is the story of Bryn Kenney... Before the Game.
Poker Training Grounds
Kenney felt moving in with his grandpa was best for everyone involved, as it would open up some space for his siblings and he'd be able to keep his grandpa company. Little did he know, it would also lead to him embarking on a career path in which he'd become known as one of the world's best.
The start, however, was simply obsession.
"I just sat on the computer and played poker all day every day," he said.
In his early teens, Kenney may have been a recognized great at Magic: The Gathering, but poker was an altogether new challenge and he needed time to figure things out. Lucky for Kenney, his timing was perfect.
"That was the best time to learn and get very good," he said of the early online days. "You do that at the game by playing a lot of high stakes games all the time with tough competition."
Finding the Mindset
Simple in theory, tough in execution. Naturally, Kenney struggled at times. When his high school girlfriend tired of him playing poker, she gave him an ultimatum.
"It was her or poker," Kenney said. "It wasn't like I chose poker over her, but if someone tells me, 'You can't do this,' then who do they think they are? I'm going to do what I want."
Kenney was on his own. But rather than let the situation drag him down, he embraced the moment and instilled a confidence in himself from that day forward.
"People don't want to learn from other people who are successful, they just want to see them fall."
"I told myself that I was a smart, strong person," he said. "Anyone can give themselves confidence. It's all about trusting what you believe in."
Kenney started to make a profit, and a very good one. He was a teenager making more than his friends without even leaving the house. He even wanted his friends to join in and play themselves but found that not everybody was happy for his newfound success.
"When you're successful at anything, it's an unfortunate thing in the world, but people will try to bring you down," he said. "People don't want to learn from other people who are successful, they just want to see them fall."
But Kenney stuck to his guns, continuing to develop his skills in poker while remaining humble about his lack of mastery of other subjects.
"I think the smartest thing is to understand that you don't really know much of anything except one or two things that you might know a lot of," Kenney said, somewhat cryptically. He explained:
"I'm very good at problem solving and cards in general, but how can I be so good at other things? There has to be a balance. You can be decent at a lot of things, but you're not going to be a master at something and great at a lot else."
Life of a Live Poker Pro
When he was 20, Kenney went to the Commerce Casino. Freshly staked, he was ready to give it a go live; To say things went well would be an understatement. In just over a month, he said he took his first $20,000 and turned it into $1 million.
However, the poker world has many pitfalls and Kenney found himself leaking in plenty of traditional spots. He admits that he spent that money on "staking people and doing a bunch of stupid shit." He's won a million, but he's also lost a million and played on borrowed dimes several times.
He's always found his way back though, and now sits in ninth place on the all-time money list with $27 million in live tournament earnings alone.
"It's easy to come and easy to go," Kenney said. "If you want to travel around playing all the tournaments everywhere, eat at nice places and stay in good hotels, you'll be spending a quarter of a million a year. You've got to be able to do very well to maintain that."
"The only way I want to do poker is to fly business, stay in five-star hotels and eat in the best restaurants in the world."
Kenney enjoys the high life and sees it as a balance for the 600 mph career he lives. Between flights, he plays poker for millions of dollars. If he couldn't live it well, he wouldn't live it at all.
"I have a high-cost lifestyle," he said. "The only way I want to do poker is to fly business, stay in five-star hotels and eat in the best restaurants in the world. If I couldn't do that, I'd rather live in the city and make less money."
Kenney said he gives much of his winnings to family and friends and that he loves the act of giving more than anything else. He's also invested in businesses and tried to set up his own skin with the GG Poker network, deciding it wasn't for him in the end.
But when GG Poker decided to come to him in another capacity, he was happy to join the team, joining as an ambassador and promoting a brand he believes in.
"Their software is very good, and I like the team behind it," he said.
Much better, for Kenney, than another sponsorship he nearly booked.
"I was asked by Full Tilt before, and I'm glad I turned that down."
Creating Good Karma
One of the most popular players not just with others at the felt but also organizers, Kenney has been consulted over many years about tournament schedules as well as tweaks and improvements to be made in the industry.
He's been a vocal critic at time, particularly concerning PokerStars, and he'd like to use his influence for the good of his fellow players.
"I would never offer something to anyone that I wouldn't do myself," he said. "I have a very good reputation because I've never tried to sell anything."
"I have a mom who's the sweetest person and she taught me how to be."
Kenney believes in good karma in the universe, and a sense of balance in his own life.
"I treat people how I'd want to be treated and the truth is that I have a mom who's the sweetest person and she taught me how to be," he said. "I like to give so much more than I receive. At Christmas, I don't care what I have, I just love to give."
More than any other influence, Kenney puts a lot of his best traits down to his parents.
"[They] gave me the freedom to be who I wanted to be. They were nurturing and they were the best parents ever. That's what gave me the type of strength I needed.
"No matter how anything was going, I could always call my mom and she'd just listen and never be judgmental. Just to have someone who is that rock for you along a tough journey is crucial. I think I wouldn't be as strong mentally without something like that."
Bringing Positive Change
Having had a difficult year in 2018, 2019 kicked off in the best possible way when Kenney chopped the Aussie Millions Main Event for $914,617.
The shock of the score lasted two days, during which time Kenney said he could "barely move or think."
"When you're playing six or seven days in a row, you can stay focused," he said. "But when you actually relax, your body is like, 'Whoa, man, that was a lot of concentration in a short period of time.' You start losing your mind a bit."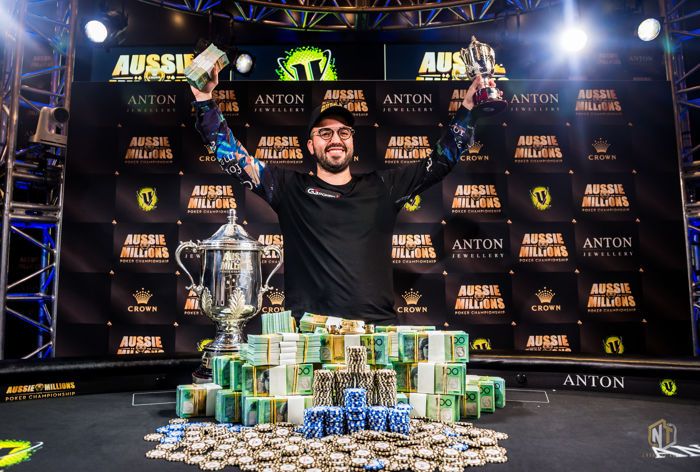 Kenney tries to take regular breaks from the action these days, respecting his need to disconnect, and credits that mindset with helping his overall game.
It's that balance which has given him a new perspective.
"My future plans are just to bring happiness and try to help people in my life, at some point on a much larger scale," he said. "The goal of life is really to influence good in the world. To build capital and network, to keep moving up and helping where I can by being a good person to bring positive change.
"The goal of life is really to influence good in the world."
"I always believed that I could do whatever I put my mind to, and I've always followed through and been the harshest critic of myself. I wanted it more than everyone else too, that's really what it comes down to. How much do you want it? Because if you don't want it enough, someone else is going to want it more than you."
Bryn Kenney was born into a childhood dominated by games. Into his teens, he allowed this skill to flourish, and into adulthood, he has transformed it into something able to pay for him and others to enjoy a better life. His future will always be filled with a burning desire to improve, because of the boy he was... Before the Game.