Before the Game: Padraig Parkinson the Carnival Host (Part One)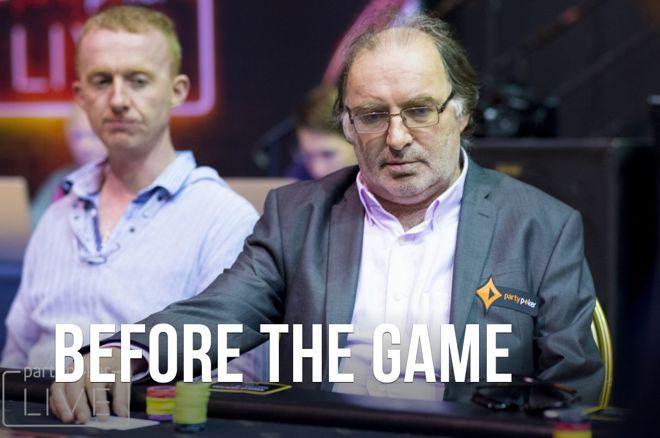 Table Of Contents
Padraig Parkinson has become a legend in poker over the past quarter of a century, and has become synonymous with poker in Ireland from which he hails. His biggest international splash came when he reached the WSOP Main Event final table in 1999, where he finished third to another Irishman in Noel Furlong.
Parkinson was also part of the British and Irish vanguard of televised poker when Late Night Poker launched to a thrilled public. But he had a varied life before turning into a poker professional which included a different form of gambling and plenty of entertainment... Find out what Parkinson did... Before the Game.
Early Poker Discovery
"When I was about 11, I was playing with my father and grandfather for pennies," says Parkinson, looking back on the formative years of his introduction to card games. "They introduced me to poker, and I figured out very quickly that if you bet threepence rather than a penny, they'd all fold. That fucked my whole life up."
Parkinson's mock-rueful glance at poker taking up a life's work is part of his charm. At the table, you might easily find him a genial presence. At the bar, he's a hurricane of knowledge and forethought. But in the confessional of looking back at his life, Parkinson passes comment on many of his actions with an affectionate but cursory tone.
"I figured out poker very quickly," Parkinson admits. "If you're playing poker against people who have got set rules as to what you're supposed to do and you turn their rules upside down, they don't expect it."
"I figured out very quickly that if you bet threepence rather than a penny, they'd all fold. That fucked my whole life up."
It was the 1960's when poker was much different than what he would later experience at the World Series of Poker decades later. In those early days, poker was only found at the racetrack where he could play draw poker against "guys who were way too shrewd" for Parkinson, or at school for pennies in French class.
"We used to play under the table," Parkinson recalled. "It was quite lucrative, but it didn't do a lot for my French results. The only exam I ever failed in my life was French, but I got a good few quid in my back pocket."
Poker Education
Parkinson was bright and went to college to study economics. In his second year, he walked into the junior common room and there was a game of Dealer's Choice going on.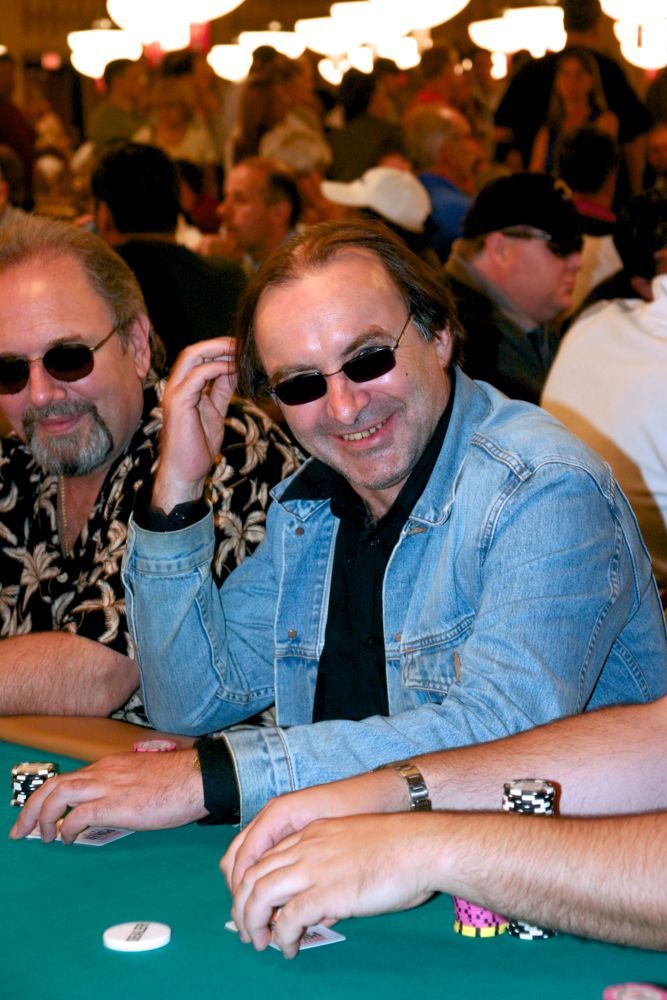 "That destroyed me. I got involved in that and pretty soon I became the man in that game. That was pretty good - those guys were sharp - but I ended up wasting four years of my life in the mid-1970s in that game."
Finnerty was one of the first places in the world that hold'em was played, with Parkinson and his friends playing half-pot. Sometime during that game, Amarillo Slim won the 1972 WSOP Main Event. A year later he wrote and released the poker book, Play Poker to Win.
"[Slim's book] was complete bullshit, but we read it and passed it around like it was the Holy Bible," said Parkinson. "Slim was probably the best publicist for poker of all time. He was on the Johnny Carson show over and over again, and although his career didn't end well, he was the guy who took poker out to the masses."
Parkinson's time at college studying economics was mostly spent perfecting the art of playing cards, which did no favors to his studies.
"I ended up with a degree. I've no idea how, because I'd played poker for four years. I think they gave me the degree to bust up the card game."
"I ended up with a degree. I've no idea how, because I'd played poker for four years."
Having become 'the man' in the Finnerty game for four years, Parkinson knew that he had the chops at the poker table. However, in 1973, poker wasn't a viable career option for many and still three decades from the boom to come in 2003.
Parkinson left college and forgot about poker. He was reluctant to get a 'normal' job, however, and traveled to America guided by a spirit of wanderlust. The Irishman got a gig with a traveling East Coast carnival, announcing a game involving throwing dimes onto a plate.
"I learned more about poker doing that than in anything else. It was all about getting people involved. The talk, the bullshit. I learned the art of the hustle."
Honing the Art of Table-Talk
Parkinson picked up very quickly how important it was to talk to people, to make them feel involved and keep them playing. At the carnival, the customer may have been throwing dimes onto a plate instead of chips into the middle of a poker table, but the principle was the same.
"There was an awful lot more to playing poker back then than to be better than the other guys playing the game," Parkinson said. "It was an entertainment business. We all talked about it. If you were playing in Dublin, there were maybe one or two cash games. Half the game was being able to beat the other players, but the other half was keeping them entertained, to make them think they were getting bang for their buck."
Compared to the game today, Parkinson sees a lot of the old art being lost.
"People who are playing on the internet now don't give a shit about whether the players they're playing against are enjoying themselves. It was really important and still is today in places where there are only one or two games."
With the luxury of a healthy live cash game economy in today's day, these old-school skills may be dwindling. But for players like Parkinson, it has always been and continues to be an integral part of being a poker professional.
"The carnival was about making people feel like they're part of the fun. These days you see people at the Vic waiting for the Russian guy to come in. Some guys don't really understand that we're in the entertainment business. People forget that the professional poker player has got an obligation to provide some entertainment to keep the customer in the game."
From One Carnival to Another
Parkinson would leave the carnival packed with passion about the skills he'd picked up in his young life. However, needing to get a steady job at the time, he joined an insurance firm and became an inspector for them. "It was glorified PR, and I learned more about PR in the carnival," Parkinson said of the job.
"People forget that the professional poker player has got an obligation to provide some entertainment to keep the customer in the game."
Armed with the gift of gab, Parkinson was able to be profitable in poker while helping keep his opponents happy and games going. His skillset allowed him access to some of the biggest cash games in Dublin, even when some pros like Donnacha O'Dea were banned. Eventually, he opted to leave the suit and tie behind.
"I played in some big private games in Dublin that a lot of the pros got thrown out of. When you start playing so much poker that you can't do your job anymore, maybe you have to go and do it for a living."
Parkinson became a poker pro. One night, he returned home from a cash game and switched on the television. On the screen was a man from Hull who he'd seen burst into his local game in Dublin "like he owned the joint" a few years earlier. The man's name was Dave Ulliott, better known as "The Devilfish," and the show was Late Night Poker.
Poker, and life for Padraig Parkinson in general, was about to change forever. Find out how in Part Two of Before the Game: Padraig Parkinson.
Photos by Mickey May.