Before the Game: Erik Seidel the Trader (Part One)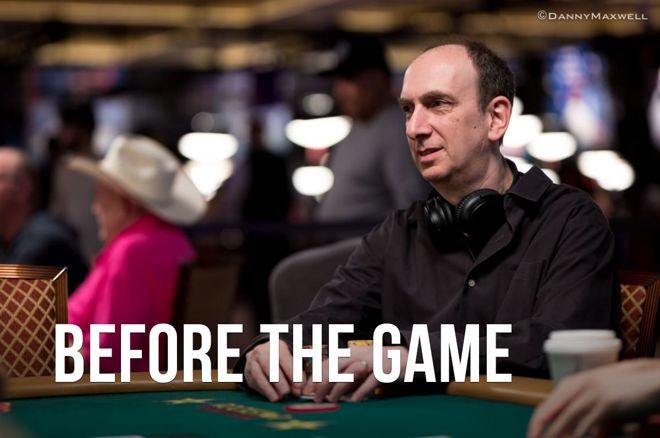 Over the last ten years, many names have risen to the top of poker's rankings, but one man who has remained a constant presence among the best in the game is the evergreen New Yorker Erik Seidel. The new age of poker fan will know him as much from the 1998 movie Rounders, but hardcore fans will recognize his adaptability across every era of the game. In the year he turns 60, Erik Seidel sits third on the All-Time Money List with an astonishing $34.7 million in live tournament earnings alone. But who was he... Before the Game?
"I grew up in Manhattan, we were on the upper west side in a very diverse neighborhood, which was great," says Seidel. "When I was in High School, I played a couple of times in a poker game, but I was the donkey."
"When I was in High School, I played a couple of times in a poker game, but I was the donkey."
Seidel actually wouldn't rediscover poker for quite some time. After attending Brooklyn College, he went to Hunter College and studied Liberal Arts. But he had no idea what he wanted to do in life. His life changed when he entered the now-legendary Mayfair Club, where he learned to play backgammon.
"I loved backgammon and it was the perfect time to be playing in New York, there was always a game going on at the Mayfair. I started to make money playing the game. At that time, it was a bridge and backgammon club."
Before the 'Quality of Life' closures of Mayor Rudy Giuliani which ended the Mayfair Club, it had been the place to be for poker and backgammon legends. Dan Harrington and Howard Lederer both played there, as did backgammon pioneer, Paul Magriel.
"Magriel was a legendary game changer for the game of backgammon. The Mayfair turned out almost all of the best backgammon players in the world at the time. Mostly it was because of Magriel. He revolutionized the game, and there were some younger players who were a couple of years older than me, Roger Low and Jason Lester."
A shy and awkward teenager, Seidel loved being around players he considered to be the best in the world. He was soaking it all up and had a front row seat at a period of huge development for the game. It helped him develop skills which he believes kids should study at school now.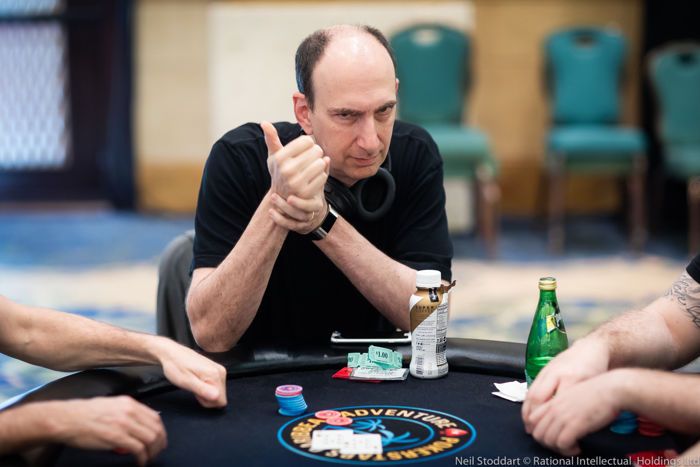 "Games should be more on the curriculum for kids; there's so much to learn in terms of game theory. My youngest daughter got really interested in backgammon and poker and developed really strong maths skills as a result. It seems to me like there needs to be a revolution in the way kids are taught."
Seidel was certainly developing skills and earning some money at backgammon. He figured he could treat it like a gap year, enjoying his time in the game before returning to school.
"College became a burden as I was making money playing backgammon. There were a couple of successful backgammon players who were trading on the mortgage desk at PaineWebber, and they asked me if I wanted to come up and interview."
"the crash of October '87 came, and the entire company was wiped out. It felt like the whole world ended, it was very strange. I was out of a job."
If you've ever met Erik Seidel, you'll know that he's as erudite and approachable as any player on the circuit. But in his teenage years, he freely admits that he lacked the social skills to breeze a business interview.
"I was told I was the worst interview of all time. I was a very shy and awkward kid. I think I just wasn't that well socialized. I think they said, 'This guy is a terrible interview, but maybe he has something.' It was mostly my two friends on the desk who went back in and vouched for me. They ended up hiring me to see how I'd do."
Seidel, despite his opening interview, excelled in the role for 18 months. Back at the Mayfair Club, Roger Low had gone from backgammon player to trading options on the Amex. Seidel saw that it was a good opportunity and left PaineWebber to join Low on the trading floor.
"Roger made a fortune the year before. He was a brilliant guy, and he was teaching me how to trade options, and I did think it was going to be a really steady earn and it was... for about three months."
"After about three months, the crash of October '87 came, and the entire company was wiped out. It felt like the whole world ended, it was very strange. I was out of a job. I'd quit PaineWebber so I couldn't go back there. I was hanging out at the Mayfair. I was on the streets again."
Seidel was convinced to try a different game to backgammon - and that was where his poker adventure started.
"There was a poker game going, and I played. At the time, it had just started up, and a lot of us were really bad. I got to learn with a bunch of other people who didn't know how to play. That gave me a chance to try and figure the game out."
The Mayfair Club made a call that would help their amateur players learn the ropes.
"The first year, all professionals were barred. A year later they started to let pros in. At that point, people like Dan Harrington and Howard Lederer were in the game."
Seidel was now picking up poker knowledge from the best. Having studied backgammon along the greats, he knew how to soak up information. He enjoyed a great twelve months cutting his teeth in poker.
"I had been doing really well in the game. The year before, Howard and Harrington had both made the final table of the Main, and they both encouraged me, along with others in the game, who said, 'You really should go to Vegas and play the World Series.' It seemed like an exciting thing, so I went."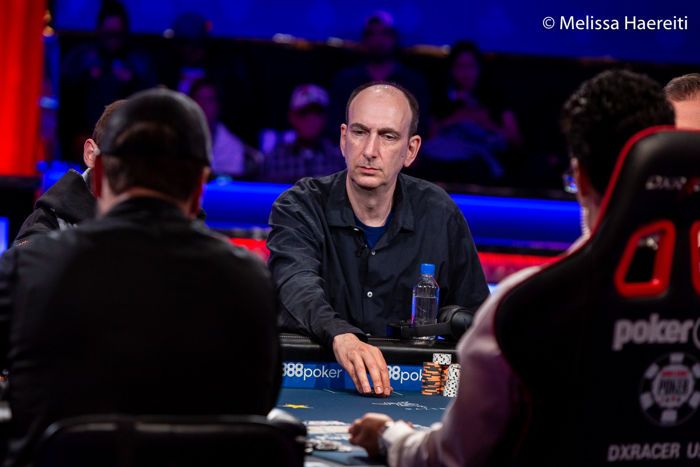 Seidel traveled to the World Series in 1988 with a dozen friends from New York. East meets West, in poker terms. But a young Seidel, just 29 at the time, found it very strange.
"It was all so surreal. Magriel was living out there at the time, and I remember talking to him before the tournament started. He told me that Johnny Chan was the best player in the world. That was in my mind playing the tournament. I'd been on a big streak in New York, but to me, it was a big gamble, but it was exciting to play."
Destiny would pitch the inexperienced Seidel against who commentators called 'Johnny Chan the Master' as one of the World Series' most memorable clashes played out.
"The fact that [Johnny Chand and I] ended up playing heads-up was intimidating for me. It was quite a ride."
"The fact that we ended up playing heads-up was intimidating for me. It was quite a ride because, at the time, I didn't have a sense of how my skills might hold up against the world outside of our game in New York."
Seidel's skills earned him a runner-up result of $280,000, though he himself had just 30% of the action, having sold to friends and fellow players from New York. But it was an outstanding result, and it made everyone around him very proud.
Could Erik Seidel push on from his debut performance in Sin City? You bet he could. Find out how the man who would transgress all eras of poker turned himself into one of the biggest names in poker in Part Two of Erik Seidel: Before the Game.