Before the Game: Jeff Gross the College Soccer Star (Part One)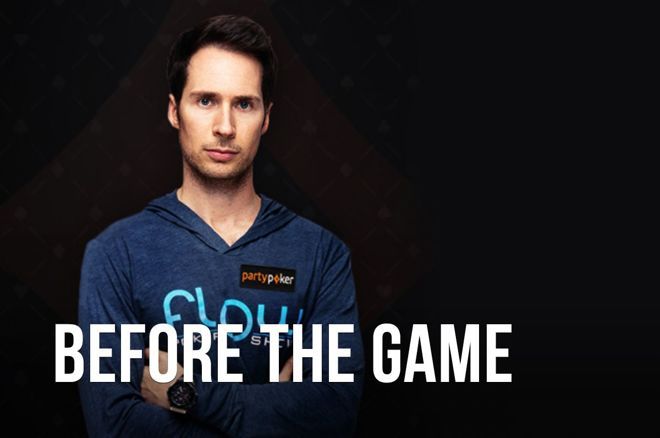 Jeff Gross has proved himself as a poker player over many years in live tournaments, cash games, and on the high roller circuit. Recently, he became part of partypoker's Team Online roster. But from childhood to college, Jeff Gross had very different ambitions than playing poker for a living. Who was Jeff Gross... Before the Game?
"I played soccer since I was four years old," says Gross, looking back at his formative memories, "It was one of those games that everyone played where they were young."
Gross grew up in Ann Arbor, one of Michigan's busier towns. It was a place where little league soccer was very popular, he could always find a competitive soccer game to play in. When Gross was eight years old, something happened that had never taken place in the history of soccer ever before. The FIFA World Cup came to America.
"My Dad said 'It's not about what happens, it's about how you react to what happens.'"
"I was eight years old and I went to games in Detroit at the Silverdome. I saw Sweden vs Russia [which finished 3-1 to Sweden]. That was the one I remember - it was very cool to go to a World Cup game right in my back yard."
Being one of 71,528 in a Silverdome crowd watching a Swedish team packed with superstars such as Henrik Larsson, Tomas Brolin, and Martin Dahlin, the young Gross was inspired.
"I was just getting into the game seriously and it definitely helped to see it first-hand."
Advice for football turned out to be highly applicable to poker, as Gross would later discover. Most of the advice he took came from his father.
"The strategy behind soccer and the gaming aspect definitely [apply]; having to deal with mental ups and downs and the competitive nature... and being balanced.
"I'm an only child. My Dad, in particular, said 'It's not about what happens, it's about how you react to what happens.'"
Gross stuck with soccer and found it the perfect environment in which to test his mental and physical skills. Gross, a midfield maestro, made the team tick in the 'quarterback' role.
"For a while, I expected to turn professional. I was captain of my teams all the way through."
"For a while, I expected to turn professional. I was captain of my teams all the way through. I was a point man, more of a skill player."
Having excelled in his local team, he became captain of Michigan Wolves, and would win a state championship with Gross central to the team's success.
"We had a strong programme, we were one of the elite academies. I saw a couple of guys who were two or three years older who were doing really well in MLS. I thought that could be cool."
Gross loved playing and traveling with the team who were ranked number four in the country. The competition was everything to him, and he loved the feeling of winning.
"I stuck with it, went to college and got to Division One. I got to team up with really good individuals from the whole state."
Gross was flying. But he was about to crash land. When he arrived at college, his dreams of soccer stardom didn't match up with some of the realities attached. But by then, he had a bigger problem: his coach.
"My coach and I didn't really get along. It was South Carolina, very Bible Belt and we just didn't mesh well. I started to realize the financial implications of playing professionally, even if I could get to MLS."
Having longed to push himself to a professional standard, Gross discovered he might not carry on down the linear path he had been on since the day he first kicked a ball. He also discovered something else: poker.
"when I worked out you could win money playing a game, it was a blast."
"I'd found my new passion of poker. Going to college, I really thought there'd be a chance of playing soccer professionally until that sophomore year when it became a little less fun. It wasn't feasible or physically realistic for me to go pro."
Gross picked up poker over a plastic chipset. It was the summer of 2003, and in Las Vegas, Nevada, a certain Chris Moneymaker was about to change the future of the game.
"It was right around the Moneymaker World Series on ESPN. I always loved board games and video games and when I worked out you could win money playing a game, it was a blast."
From learning the game, Gross moved pretty fast. There were $30 tournaments at his house with friends, 20 players sitting down to play. Cash games at the house started with blinds of $0.25/$0.50.
"I went to some University games and did well, it was a unique experience and a lot of fun. This was before I knew position or starting hands, any of the technical stuff, but really, no-one did. It was the very beginning."
It was only the beginning for Jeff Gross, too. Both in poker and life, he was about to climb the ranks. Poker was going to be his future, and he was about to meet a person who would change his life...
Find out who in Before the Game: Jeff Gross (Part Two).