Before the Game: Sam Trickett the Footballer (Part One)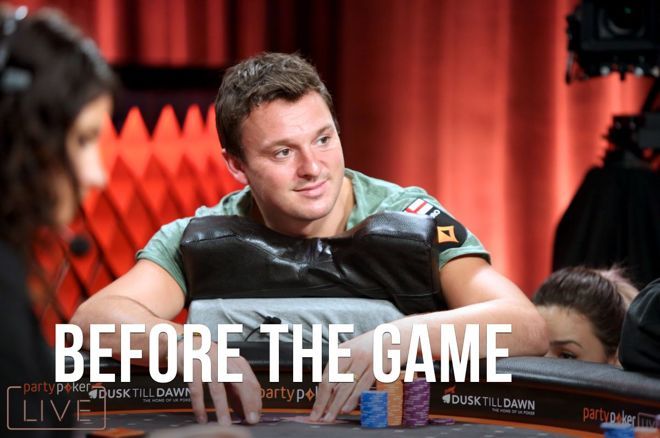 Table Of Contents
A boy from a small village in the shadow of Nottingham, Sam Trickett couldn't sit still at school. The thought of a sedentary life as a professional poker player couldn't have been further from the mind of a sport-obsessed boy.
Yet the clues to how "Tricky" would transform himself into one of the most feared poker players in the world and win over $20 million were always there. Picking up the trail in childhood, we found out who Sam Trickett was... Before the Game.
First Love
"Football was the first thing I ever loved that I found for myself and I was obsessed with it," says Trickett, now second on Britain's all-time money list after Stephen Chidwick recently overtook him. "I went to school to look forward to the breaks to play football."
The boy who couldn't sit still in school excelled in various sporting arenas, with football always at the forefront.
"Anything that did interest me, I obsessed over it," he said. "I played in the basketball, cricket, football and tennis teams. In my mind, school work didn't matter, because I was going to be a footballer."
"In my mind, school work didn't matter, because I was going to be a footballer."
Trickett's early hopes were set upon becoming a professional in the game loved, but it wouldn't come quite as easy as he expected. At the age of 10, he tried out for Nottingham Forest and didn't make the cut.
"It was my first real heartbreak," Trickett recalled. "I thought that I'd blown it."
He then got a trial with Sheffield United, a team he played with for around six months before facing more rejection.
"They said, 'You're as good as everything we've got, but you're not good enough to replace what we have,'" Trickett said. "Then, later, I had another trial with Nottingham Forest."
A chance to redeem his previous failure to make it with the team who'd turned him down at the age of 10? Maybe this time it really was now or never.
But once again, he was cut.
"I just thought [a football career] was going to happen naturally and I didn't make enough effort to improve."
"They said I could be first reserve, and I said no/ It was a bit of a regret later on. I was stupid. I didn't give it 100 percent. I just thought [a football career] was going to happen naturally and I didn't make enough effort to improve."
With the counsel of his dad telling him to put in more effort, Trickett started dedicating himself to improving around the ages of 16 and 17 and it showed. But just as his dream drew more near, he snapped his anterior cruciate ligament.
"I was close to signing with Hucknall Town, who came to watch the cup final while I was playing for Retford United first team," Trickett said. "It really was devastating, because football was the first thing I loved. My knee was in bits.
"The doctor said to me: "If you were David Beckham, I'd say to repair it, but if I was you, I wouldn't play because you could end up in a wheelchair.'"
A New Obsession
Suddenly, football was no longer an option. Career over, before it even began. To this day, Trickett lives with the injury he's carried since that fateful day.
He needed a new pursuit, and it arrived courtesy of his parents.
"I lived in a village with around 500 people in it," Trickett said. "There was nothing to do, apart from a pub two doors down from my family home. They let me in at the age 14 with my parents. I played my first game of English eight-ball pool. I got pretty good quickly and it was another obsession. I got my own cue and started playing for the team."
"I instantly stopped [playing pool] because I valued money so highly."
Trickett played for Lincolnshire's county team at both pool and football. He even played at the World Championships of Pool.
"My Mum and Dad played on the pub team too. It was competitive and I was practicing every day."
As much as he loved the game that replaced football for him, Trickett found the financial rewards for becoming the best in it were hardly worth the effort it would require.
"I found out that it was £10,000 for the world champion. I thought 'Bloody hell, that's nothing — what's the point in playing? I've got to get as good as this guy called Chris Melling; He's an unbelievable cueist and he only wins £10,000 by winning the world championship?' I instantly stopped that because I valued money so highly."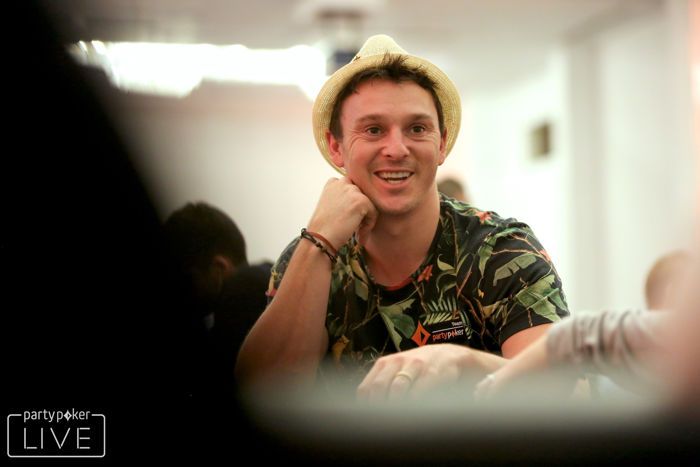 Side Hustle
It was at the ripe age of 13 that Trickett began learning to value money, and it started with a holiday to Tenerife.
"My dad gave me some spending money and I spent it on five Tag Heuer watches at £10 each," Trickett said. "I sold them at school and made £150-200 — I was buzzing. Whenever we went anywhere, I used to keep buying these watches and I met a friend who was going to Tenerife and I asked him to buy 20 of them.
"It's what introduced me to valuing money. I wanted to have designer clothes and kickers trainers."
While it didn't come from his parents who "hardly valued money at all," Trickett's motivation to have money came from growing up without much of it.
"Things you can't have are often what motivate you," he said. "I figured out how to get money and was more materialistic than I am now. My dad's a world-famous artist and he's got a lot of talent, but neither of my parents is money-motivated.
"I was obsessed with winning, so maybe I wanted to prove myself to my mum and dad that I was good at what I was doing. It was a lot of my motivation."
Finding Poker
With a sports career no longer viable and the pool halls of Nottingham not providing enough financial inspiration, Trickett qualified to be a gas engineer through a friend he met playing pool.
He had worked in a scaffolding job in the summers as a teenager but this was different. Proper money meant Trickett now had some spare to go around, and one day, at a pool competition, he was persuaded to play a game of poker.
"I got introduced to poker by a friend in the pub. He said, 'You gamble anyway, you should like it.' When someone called another player a 'card shark,' I didn't know what they meant. He said it was because they were good at cards.
"I didn't know you could be good at cards, I thought it was all just luck. That changed everything for me, him telling me that it was a skill game."
"That changed everything for me, him telling me that [poker] was a skill game."
Suddenly, Trickett was hooked on a new obsession. All the energy that had been going on pool and football went into poker. He started playing online sit-n-gos at partypoker, and winning. The casino was next, and Trickett won big in his second week at the felt, turning a ten-pound note into a thousand pounds.
"I was going to work and thinking about poker all day," he said. "I'd be going out on my lunch break in my van, ringing my friend up and talking about hands we played the week before. I was staying up at night playing 'til three in the morning, then trying to get up for work, knackered the next day.
"It wasn't healthy, but I was obsessed with it. I was doing nothing else but poker."
Trickett qualified for his CORGI certificate, which meant he could get a job paying £30,000 a year. But all it did was inspire him to play more poker, which went against many figures of authority in his life.
Chasing the Poker Dream
An old work acquaintance of Trickett's loaned him £10,000 to start a plumbing business. He spent £5,000 on a van, £2,000 for tools and had £3,000 left.
A nice amount to put by for a rainy day, maybe, accrue some interest in a bank account?
"I spent it all on poker," Trickett recalls. "I played £2/£5 cash games online and took a shot at £25/£50 trying to charge up the stakes like a sicko and ran up around £20,000. I was living at home with dial-up internet. I paid him back, then I had a little float to play with."
"I'd never had that sort of money. Then I lost it all."
Many players might have taken their time with a £10,000 bankroll, but Trickett was ambitious to a fault. He wanted to be the best, and his obsession very nearly cost him everything.
"I stuck around £10,000 for a while, diving in and out of games that were probably too high for me. I'd never had that sort of money.
"Then I lost it all. I had a £1,500 credit card and I busted that too. I had to tell my dad that I didn't have enough money to pay the credit card. He paid it off for me, took me into the bank and the manager said, 'There are no winners in gambling.' I basically got the talk."
Faced with an obvious problem, Trickett was repentant, especially to his father.
"I told my dad I'd never do it again. I was 18 years old. Three days later, I'd waxed another £1,500 credit card. My dad went ballistic. I was obviously obsessed with it and stopped.
"I built my wages up and paid my dad back, but I was itching to play for two months straight. I was thinking, 'I know what I did wrong, and I won't do it again. I won't lose.'"
Could Trickett resist the lure of the riches poker could provide? Would he return to the game he had fallen in love with and defy his father? You bet he would. Read all about what Sam Trickett did next in Before the Game: Part Two.