Before the Game: Erik Seidel the Trader (Part Two)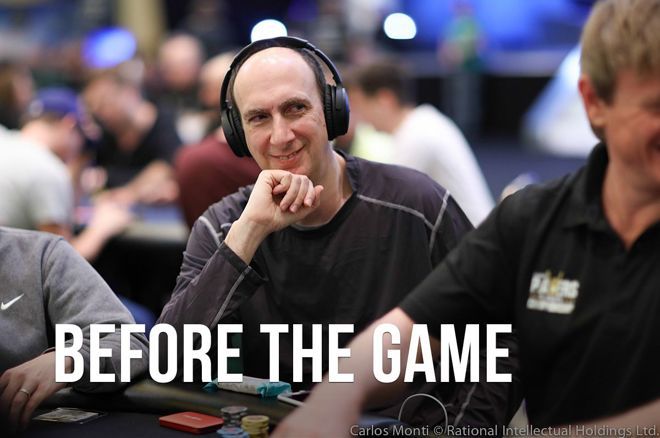 It's 1995. Either side of the Atlantic, Britpop and Grunge rule teenagers' lives. Seven years earlier, Erik Seidel had finished as runner-up to Johnny Chan in the World Series of Poker Main Event. But in 1995, Seidel is wearing a suit and tie and traveling to work in New York, trading options on the Amex.
"I did well in the WSOP in 1988 and I won a tournament right after it, but I started to be concerned that I couldn't support a family by gambling. I ended up going back to Wall Street and trading options on the Amex."
Grinding on Wall Street to Vegas
Seidel had a young family to support and effectively worked two jobs. By day, his regular job was trading Amex options. By night, and at the World Series, he was at the poker table. Seven years later, in 1995, the Seidel family finally made the break.
"My wife knew that I wasn't that happy at work. I didn't like having to put a tie on, hopping on a crowded train and standing on the floor all day. She said, 'Why don't we take five years, move to Vegas and see how playing poker will go for us?' There was some reason for her optimism, but she definitely had more faith than me that it would work."
"I didn't like having to put a tie on, hopping on a crowded train and standing on the floor all day."
Seidel's doubts weren't relative to his own poker game - he knew that he was a good player. But how big was the edge? Could it overcome variance if it was his only means of remuneration? It was hard for him to gauge how good he was in relation to others. He was also extremely concerned about leaving New York and moving to Las Vegas.
"I'd never lived anywhere outside New York and I was very addicted to it. It was a big leap of faith and I thought there was a really good chance that I couldn't live in a place outside New York. But [Las Vegas] was nice once we got settled in. It turned out that life in Vegas is something of a suburban life; it was a good place to bring up kids."
That's exactly what Seidel did, into his thirties and way beyond. But when he embarked on his poker career, some of his other family members expressed doubts.
"My mom was always supportive, but my dad was pretty skeptical of it as a career choice for some time. After a few years, he started to see it was a viable way to make a living and there were friends of his who played poker who would talk to him about me. I think he became, at some point, very proud that I was doing it."
Prepped for Success
Seidel's work ethic on the trading floor was definitely a carry-over into poker, but he credits many of his talents developed at The Mayfair Club as being the key skills he took with him into a career at cards.
"It was more the skills as a games player that I took into poker, even when I was playing with more amateur players. A lot of them have really great skills and do things that are very effective."
It was never Seidel the prodigy, it seems, more Seidel the sponge. The New Yorker soaked up information and strategies from some of the best players in the world and wove them into his own tactics at the felt. One such player he learned from was Stu Ungar, who Seidel played backgammon with.
"There'll never be another one like [Stu Ungar]; he was a really unusual guy."
"We had some mutual friends and he was trying to learn backgammon, so I played with him a little bit. I think he even played a couple of backgammon tournaments. I always had a good relationship with him. There'll never be another one like him, he was a really unusual guy. To have that kind of raw talent meant he was really a very special guy."
Ungar would leave a hole in the poker world when he passed away in 1998, the year Rounders enjoyed its cinematic release. Over the years, Seidel has seen a few friends sadly depart, including just last year when his friend and mentor Paul Magriel died.
"I didn't see as much of Magriel the last few years. He lived in Vegas, but he had a lot of struggles over the years, with drugs and things like that, it was a bit difficult. We were still friends, but the relationship obviously changed."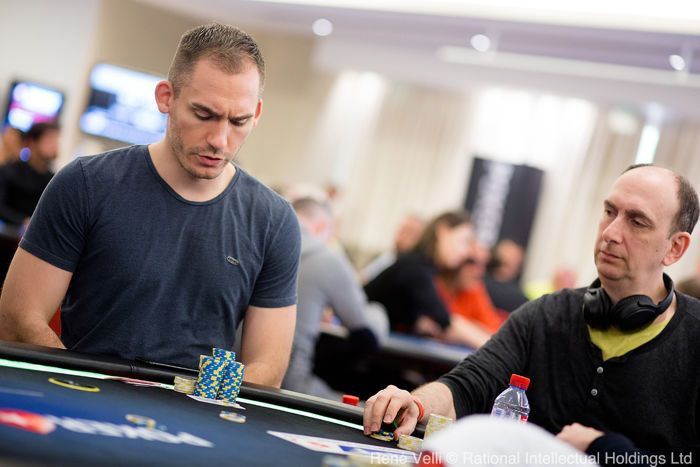 Evolution of the Game
Magriel's initial belief in Seidel and dozens of others gave The Mayfair Club a fantastic reputation. Poker has, of course, grown immeasurably since then, and Seidel now finds himself in the position of being a senior voice among the community. He believes everyone entering the game does so into a tougher game than he started playing in the early 1980s.
"I would encourage people to play the game - we learn a lot about ourselves by playing. It still fascinates me every day. I've grown up in this world and a big percentage of what I've learned in life has been in the process of trying to play poker. Whatever weaknesses we might have, only get exposed when playing poker, and we have to try to compensate for them. There's a lot to learn from the game."
Seidel knows that the age in which he now plays poker is one in which the best players ever to play the game are challenging for honors. That's particularly true in a lot of the tournaments Seidel himself plays.
"Whatever weaknesses we might have, only get exposed when playing poker, and we have to try to compensate for them."
"I'm taking on the best players in the world. It's very challenging to try and figure out what they're doing and try and keep up. Stephen Chidwick, Justin Bonomo, Jason Koon, Adrian Mateos, David Peters, Nick Petrangelo, Sam Greenwood, Ben Tollerene, and Ike Haxton, there are so many great players right now. I could probably name another thirty who are brilliant."
As much as he respects every player he plays against, Seidel knows that he has a tried and trusted way of competing, and it's all built around self-improvement.
"For me, I always try to look back and look at some of my decisions and see if I could have played something differently that would have been more effective."
There are many players who might tell you that they play perfect poker or lead on their belief that they were great or were unlucky. Seidel holds no truck with this stance.
"A really high percentage of the time, it has nothing to do with luck, but it has to do with a decision that in retrospect you could have evaluated differently and made a better play. If you're constantly trying to defend what you did, it doesn't leave enough room for accepting and changing what you did wrong."
Lifelong Passion
Working from negatives appears to have been part of the reason that Seidel comes across so positively about what he calls the "constant struggle" to figure out how to play hands most effectively within a game that is constantly changing. It's the ultimate puzzle that can never be figured out. But can Erik Seidel foresee an end to his time in the game?
"I would like to be playing in ten or twenty years because I love the game, I really do."
"I would like to be playing in ten or twenty years because I love the game, I really do. I took some time off after the summer to evaluate if I wanted to keep pushing and playing or whether I should lighten my load and spend more time in New York or traveling. That was good for a few months, but now I expect to be going hard this year. I feel like 'let's go again.' My wife says this happens to me every year."
Seidel has already cashed in two big tournaments in the Bahamas in January of 2019. Just as he seems to do every year since most poker fans can remember, he continues to grow his reputation as one of the coolest customers in the game of poker. Not bad for a quiet kid from the Upper West Side who learned to keep his cool on the trading floor and hold his own at The Mayfair Club... Before the Game.