Before the Game: Padraig Parkinson the Carnival Host (Part Two)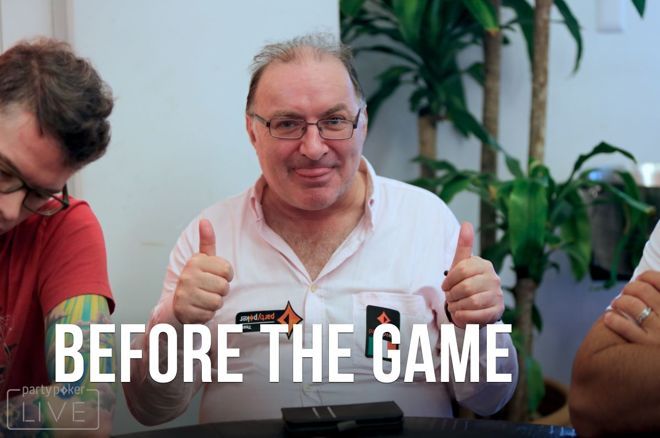 Table Of Contents
When we found out about Padraig Parkinson's life in poker Before the Game, he'd left college after breaking Finnerty hearts - and wallets - and moved to America. Having crossed the Atlantic, Parkinson took the mic at the traveling carnival from New York to the Deep South.
Having returned to Ireland, he'd given up a life of insurance to take his chances on the European poker circuit, a market which was about to get much bigger than he could ever have imagined.
Instant Fame
Parkinson had discovered during his carnival days that the customer was always a consideration; by 1999, his customers in poker had grown from just players to including TV viewers.
"Late Night Poker was iconic, and a reflection of what was real poker at the time. Everybody who played that understood it at the time. People had to be entertained," Parkinson told PokerNews, looking back on the seminal poker media of the time.
"By the time I got involved, I understood it was going to change the game and poker on television forever. But if the Devilfish hadn't won, who knows?"
"The Americans think they invented TV poker. They didn't; Late Night Poker did, and the Devilfish won it."
Dave 'Devilfish' Ulliott had already burst into a Dublin cash game to Parkinson's amusement, years before poker even flirted with the idea of being televised in Europe. But what the Devilfish later did for poker in the U.K. and far beyond cannot be underestimated.
"God knows what would have happened if he hadn't won it. He was such an extraordinary character, so charismatic, and the best thing that ever happened to U.K. poker and poker on TV. The Americans think they invented TV poker. They didn't; 'Late Night Poker' did, and the Devilfish won it. He was in the mainstream before poker was."
The Devilfish's opening series win set the tone for "Late Night Poker" to grow and grow, introducing Parkinson to the viewing public as the show ballooned in popularity. But in 1999, something else happened to Parkinson - he reached the final table of the WSOP Main Event.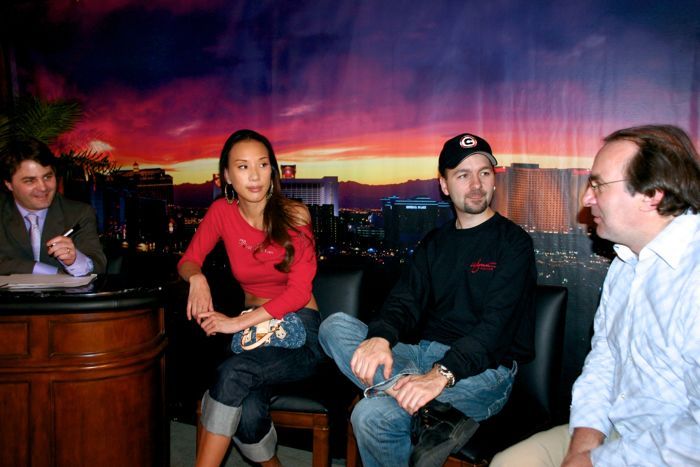 Fortuitous Main Event Run
If you ask Parkinson, that Main Event final table appearance nearly didn't happen at all. After playing the WSOP for five years, he returned to Vegas in 1999. He had given up smoking cigarettes and had no intention to play the big poker event, focusing his efforts on sports betting.
"I was betting on basketball, miles ahead on the trip with no intention of playing the WSOP Main Event," said Parkinson. "George McKeever wanted me to play it with his money."
Parkinson had made enough already so saw no reason to risk his own bankroll. Eventually, he was persuaded to risk some of his fellow Irishman O'Keever's and a few days later, he finished third for $489,125.
"In those days, you had to beat the best to be the best."
"If you were going to play the Main Event in those days with 400 players, you were probably going to be playing the best 200 players in the world. It was unlikely that you were going to get a lucky draw. You could play 8,000 players now and not get a decent player until the last four tables. In those days, you had to beat the best to be the best."
Parkinson had already cut a swathe through some of the elite players of the era before reaching a final table containing two of the best poker talents of all-time that he would also outlast - Huck Seed and Erik Seidel.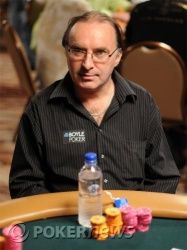 "Back in the day, you were in deep shit from the time they did the table draw. Any table you'd go to, you'd be thinking 'Oh, shit!' Nowadays, you can look around you and not know anybody; you can be incredibly lucky... or unlucky."
While Parkinson's achievement would raise cheers back in Dublin, in an amazing conclusion to the final, he was one of not two but three Irishmen in the final seven players. O'Keever, who had backed Parkinson to take part, bowed out in seventh place, but while Parkinson fell just short of the ultimate glory in third place, it would be Noel Furlong who took the title and remains the only ever Irish winner of the WSOP Main Event.
"Furlong had won the Irish Championship on the river a couple of years beforehand. He only arrived in Vegas a week before the Main Event and we spent quite a lot of time drinking coffee together at the snack bar in Binions."
While the result was remarkable to American viewers, it didn't totally shock the European players. The European poker circuit had seen Irish players punch well above their weight in the preceding months and years. That fact hasn't changed in the 20 years since that event.
Poker, a Lifelong Love
For Parkinson, a love of the game mixed with an insatiable need to keep the game running has seen him stretch that carnival year in his twenties into his later years. He still loves to go out and play and has a deep desire to return to the scene of his greatest live result.
"I adore poker. Back in those days, we were playing Texas road gamblers, all sorts of chancers, who were good, but they weren't great. When the big money came into the game, all the mathematicians who should be finding the cure for cancer started playing poker instead. You've got to play all these geniuses now instead of taking on Tom McEvoy."
"It doesn't matter whether you win or lose, you've just got to keep turning up."
There have been more recent results including wins to treasure for Parkinson including a third-place finish in a WSOP $1,500 NLH event in 2006 and the home-town triumph in the Fitzwilliam Cup just last year when he took the title from his friend Andy Black heads-up. As Parkinson describes, though, it isn't just about the end result. It's about seeing the game grow how an old friend told him that it would.
"In 1996, I met Mike Sexton in the bar at the Metropole Hotel and he told me exactly what was going to happen in poker. I thought it was just because we'd been drinking since nine o'clock in the morning and he was off his head, but we're best friends now and he was 100% right. He told me that the sky was the limit for poker, and it still is."
Parkinson has endured two years of health issues that have prevented him from returning to Las Vegas, but at 62 years of age, he wants just one thing.
"I want to go back to the World Series," Parkinson said. "I had 15 years where I didn't miss a day from start to finish. I've never been more at home anywhere in the world than in the middle of the World Series. I just want to go back and do that again, every day, and see what happens. It doesn't matter whether you win or lose, you've just got to keep turning up."
Padraig Parkinson has been turning up to poker games for over four decades now. Much of his longevity in the game traces back to skills he learned in his youth on the traveling carnival... Before the Game.
Photos by Mickey May.