Police Arrest Second Man in Connection With Chad Power Robbery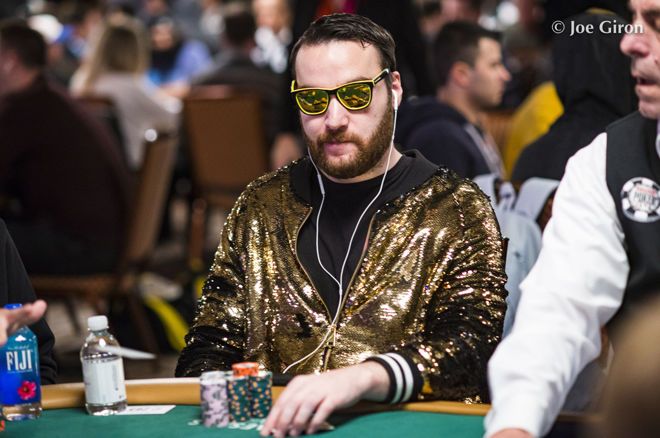 Table Of Contents
Henderson police have arrested a second man in connection with the $1 million robbery of Chad Power.
Trevaghn Battle, 26, was wanted by police for a number of offenses unrelated to the home invasion style robbery of poker pro Chad Power. Battle has a lengthy criminal record, including a recent charge of sexual assault and sex trafficking of an adult.
Police arrested Battle on July 3 for the unrelated offenses before hitting him with additional charges regarding the Power robbery. Police detained Battle in jail, placing a $200,000 bond on his head.
Suspect Was Hiding in Miami
Las Vegas news outlet 8NewsNow, reported Battle may have spent some time in Miami in a vain attempt to avoid law enforcement agencies. Battle now faces a raft of offenses including a theft greater than $100,000, owning a gun by a prohibited person, conspiracy home invasion, and home invasion with a deadly weapon.
Power was playing poker on the famous Las Vegas Strip on the afternoon of February 10 when his home security system alerted him to a break-in. Power returned home to discover his personal safe was missing; the safe contained approximately $750,000 in cash and an additional $250,000 in casino chips.
Surveillance tapes captured two men walking out of Power's home with one clearly carrying the safe. Inexplicably, neither suspect had their face covered by a mask.
A Henderson detective identified gangster Brock Brewer as a potential suspect after reviewing similar cases on file. The detective identified Brewer as a suspect in a similar case back in 2006 where a poker player was followed home before having $15,000 in cash and chips stolen.
Anonymous Tip Offs
Power received several anonymous tips about the potential identification of the two men who stole $1 million from him. one of the tip-offs named Battle as a prime suspect. Power contact the Henderson police department and relayed the information to them.
Cell phone records revealed Brewer and Battle were in contact with each other on the day of the burglary. Furthermore, GPS records showed both Brewer and Battle were at Power's home at the time of the heist.
Brewer was arrested by the police and the FBI on May 10 outside his home. Police recorded a phone call made by Brewer while in jail where he described his accomplice as a light-skinned black male with dreadlocks, which fully matches Battle's description.
Police initially released Brewer on house arrest but took him back to jail on a $1 million bail after failing to comply with a judge's order. Official police records do not mention if the authorities have managed to recover any of the stolen money or casino chips, but do believe Brewer may have purchased two high-end cars using his mother's name, possibly with the stolen money.
Battle now faces a preliminary hearing on July 20 at 9:30 a.m. on all eight counts related to the home invasion, and an additional three from the 2020 sexual assault. PokerNews will bring you more information as the case continues.