Remembering Poker Legend Mike Sexton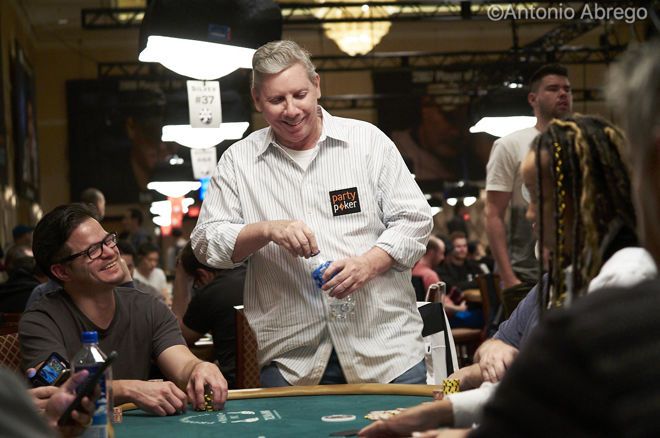 In 2020, the poker world lost one its all-time greatest ambassadors — Mike Sexton. The long-time WPT commentator made a positive impact on the game in ways few others have.
One of the All-Time Poker Greats
Although Sexton is best known to the mainstream poker community as Vince Van Patten's co-host during World Poker Tour broadcasts on Fox Sports Regional (Travel Channel during the first season) for 15 years, there was much more to his poker stardom. He reached the Poker Hall of Fame in 2009, won a WSOP bracelet in 1989 and cashed in 72 World Series of Poker events, and originally helped co-found partypoker in the early 2000s before returning to the poker site as chairman in 2017.
Those accomplishments were, to understate it, amazing, but perhaps his main contribution to poker was in how he served as an ambassador promoting the game. You can search Google all you'd like but you won't find any cheating scandals related to Sexton or videos of the late great poker announcer berating other players at the table.
His friends and colleagues referred to him as a "class act" on and off the felt. The World Poker Tour, much like the WSOP, attracts the mainstream casual poker audience on cable television. Sexton, along with Van Patten (and now Tony Dunst), presented poker to that audience in a positive, entertaining manner.
We couldn't possibly quantify how many new poker fans the WPT broadcast team has attracted to the game, but suffice to say the number is quite high. But he was always modest and humble, as he showed in an interview with PokerNews just two months prior to his death.
"Prior to the WPT, you couldn't find a NLH game in any casino in the country on a regular basis (it was all limit poker) and all poker rooms were cutting back and/or shutting down. Then, thanks to the genius of WPT Founders Steve Lipscomb and Lyle Berman, the WPT was born and everyone wanted to play the game that was on TV. The poker world exploded," Sexton said.
Poker Community Reacts to Late Mike Sexton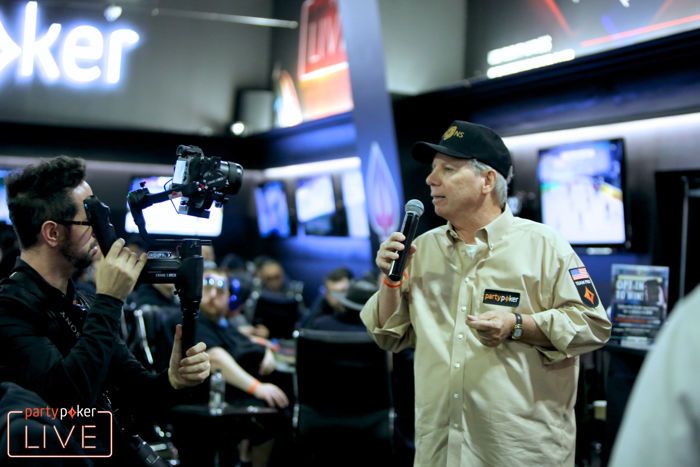 Linda Johnson, aka "The First Lady of Poker," who joined Sexton in the Poker Hall of Fame in 2011, shared the bad news with the poker community on September 6, 2020.
Mike Sexton passed away peacefully at home earlier today surrounded by family members. He appreciated all the wonde… https://t.co/Z3Tt2SNZhz

— Linda Johnson (@FirstLadyPoker)
Johnson, a close friend of Sexton's, was one of thousands of poker players who paid tribute to the late great poker legend one year ago. The PokerNews Podcast memorialized Sexton following his passing. Chad Holloway, Sarah Herring, and Jeff Platt brought Johnson on and many other friends of the former WPT announcer to share stories of Sexton.
The poker site Sexton represented paid tribute on Monday to the man who helped build partypoker from the ground up.
Remembering a special man and our friend, Mike Sexton one year on. Always in our hearts, Mike. https://t.co/jMBnk97R93

— partypoker (@partypoker)
"First and only time I met Mike after listening to him narrate #poker for years. He was the man, so of course I took a video as he called one hand for our table. WPT Choctaw 2016 Main Event down to final 3 tables. RIP, and thanks for stopping by Mike Sexton," Cary Jones (@JonesCary) tweet in response to the partypoker video.
Poker pro Tim Reilly referred to Sexton as a "great man" and that he misses him, while @pokernicky called the Poker Hall of Famer a "poker hero." David Paredes (@gaucho2121) went even further: "All class, legend of the game. The perfect ambassador for poker."
Mike Sexton was born on September 22, 1947 in Shelbyville, Indiana. He went on to attend Ohio State University where he was a gymnast and earned a degree in public recreation. Early in adulthood, he discovered that playing poker for a living was the career path he felt was best for him. His instincts turned out to be right, and the poker community will forever benefit from that decision.