Scott Robbins and Borgata "Suicide Joke" Lawsuit Voluntary Dismissed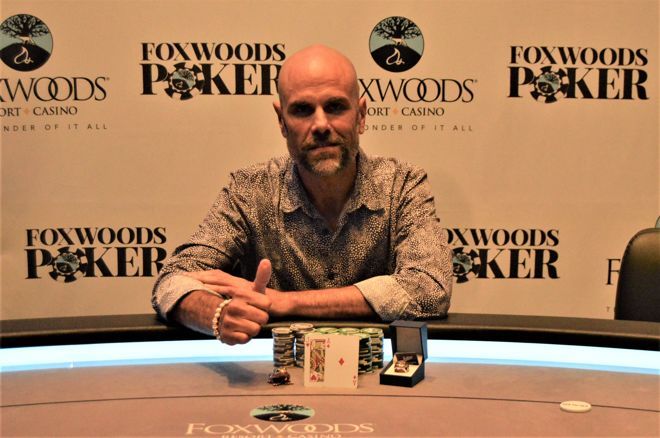 Table Of Contents
Scott Robbins, who was kicked out of the Borgata Hotel Casino & Spa following a host of alleged "jokes" regarding jumping from his hotel room, has decided to drop the case against the casino.
An agreement principle between the pair was reached on September 9, just 11 days before the case was to be heard in the U.S. District Court of New Jersey. The dismissal was not formally filed in the court which implies that the case was voluntarily dismissed by Robbins.
Here's what the dismissal filing said:
"In this matter all claims having been amicably adjusted by and between the Parties, it is hereby stipulated and agreed that any and all claims, cross-claims, counterclaims, and third-party claims asserted by or between the undersigned parties be and are hereby dismissed with prejudice and without costs."
---
Read More: Flutter Pays $300 Million to Settle Kentucky PokerStars Case
---
The Origin Story
In September 2020, the Massachusetts' based poker player found himself in hot water with the resort following an ill-timed joke regarding suicide. The Atlantic City based casino slapped the Robbins with a life time ban which he challenged as well as suing the establishment for $1.25 million in damages in a New Jersey Superior Court.
Robbins stayed at the hotel for the WPT Borgata $3,500 Main Event, which he managed to qualify for through a $400 satellite.
According to Haley Hintze at CardsChat, the lawsuit only surfaced in July this year after the Borgata won a challenge to have the case heard in a Federal Court.
The breakdown of the $1.25 million of damages Robbins was seeking included:
$850,000 for loss of earnings over a ten year period
$200,000 in punitive and compensatory damages
The lawsuit sported no fewer than 28 actionable torts that Borgata was alleged to have committed against Robbins, such as:
Breach of contract
Libel / slander / defamation
Breach of duty of public accommodation
Violation of civil rights under New Jersey law
Interference with prospective economic advantage
Failure to exercise reasonable care
False imprisonment
Joke Thats Falls Flat Ends in Psych Evaluation
The alleged quips that Robbins has said to have made to a front desk clerk were:
"If I had to jump from a high floor window [meaning, in case of fire or earthquake], would I make it?"
"Would I make it if I had to jump out of a lower floor?"
"Would I make it if I had to jump out of a lower floor? Since I wouldn't survive either, I guess it doesn't matter what floor you give me."
It is claimed that armed security guards entered his room and gave Robbins an ultimatum of either take a psychiatric evaluation or be kicked off the premises. The player was then transported to a psychiatric facility to under go examination which he passed.
However, it would be Robbins who had to foot the bill for both the ambulance trip there and the subsequent health tests. He also claimed that the Borgata hit him with a lifetime ban on their property despite getting the go ahead from the examination meaning he that to forfeit his seat for the event.
---
Read More: King's Resort vs Facebook: Czech Court Has Jurisdiction Over Lawsuit
---
Lawsuit Comes to an Amicable End
According to Poker.org the dismissal filing mentioned that the settlement had been "amicably adjusted" which suggests that some kind of deal was reached.
Despite the less than tasteful jokes, the lawsuit is said to have noted that the response from the the Borgata was one that was seen to have been over the top.
Calum has been a part of the PokerNews team since September 2021 after working in the UK energy sector. He played his first hand of poker in 2017 and immediately fell in love with the game. Calum's proudest poker achievement is winning the only tournament he has ever played in Las Vegas, the prestigious $60 Flamingo evening event.