Phil Hellmuth, Steph Curry & Golden State Warriors Will Play Poker for Charity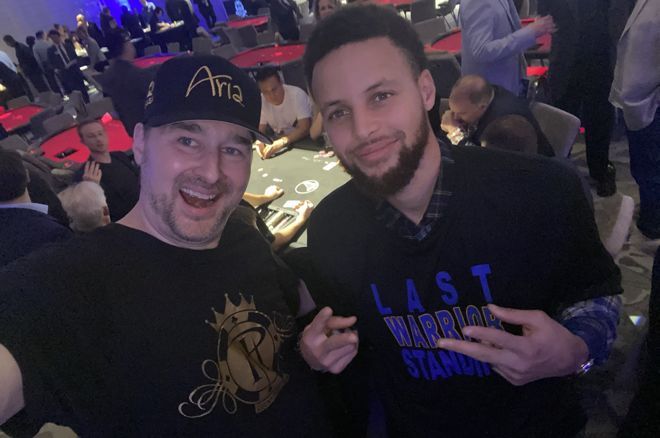 Table Of Contents
Phil Hellmuth, NBA sharpshooter Steph Curry, and the entire Golden State Warriors basketball team will compete in a $10,000 buy-in charity poker tournament in San Francisco on February 5 to raise money for the Warriors Community Foundation.
The buy-in, as well as rebuys, are $10,000 a pop. However, there's also going to be an Amateur tournament for $5,000 on the same day. At the time of publishing, no seats remained for either event, though hopefuls can keep an eye on a special NBA.com page to see if anything opens up.
The eighth annual charity poker tournament takes place at the St. Regis hotel, a short drive from the Chase Center, home to the Warriors. Cards will be in the air around 6 p.m. on an off-day for one of the NBA's top teams. Golden State has the second best record in the Western Conference at 36-13, 3.5 games back of the Phoenix Suns (39-9) as the All-Star break looms.
---
Free to Play Slots in the US
Basketball Stars Love Poker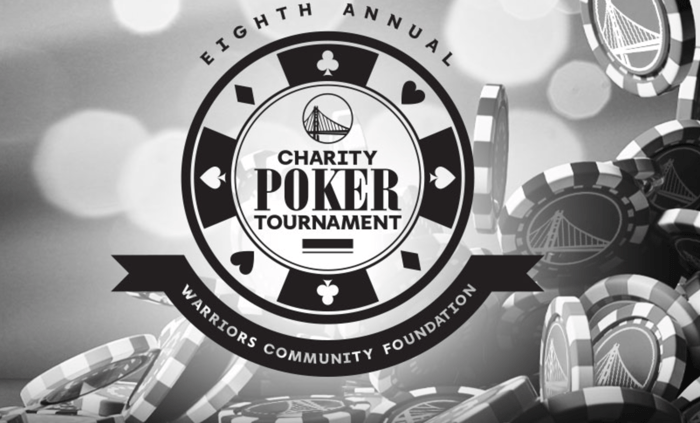 Poker is a favorite side hobby for many players on the team, especially forward Draymond Green and Curry, one of the greatest shooters in NBA history. Hellmuth, who lives in the Bay Area, has courtside seats for Warriors games and has become friends with some of the players and part-owner Chamath Palihapitiya, another poker enthusiast who has appeared on Poker After Dark.
The "Poker Brat" often competes on the felt against Palihapitiya and athletes in the area, and he's quite impressed with some of the poker talent he faces.
"Without question, Draymond Green is the best poker player in the NBA," Hellmuth told PokerNews after defeating Tom Dwan on High Stakes Duel on Wednesday. "He's a great poker player and works hard at it."
Green, a defensive specialist who can occasionally be counted on to come through on the offensive end when needed, isn't the only skilled poker player on the roster, according to the 16-time World Series of Poker (WSOP) bracelet winner.
"Steph Curry's a good poker player too," Hellmuth said. "He's probably the second best poker player in the NBA."
Don't expect Hellmuth to challenge Curry to a three-point shooting contest after the poker tournament, but he might have a shot against Green, who has only made around 28% from the perimeter the past four years combined.
Remember Hellmuth's 3-point prop bet? Read it here.
Phil Hellmuth the Philanthropist
Hellmuth said the players on the team will buy into the charity poker tournament with their own money. The event's purpose is to raise money for the Warriors Community Foundation, a non-profit organization that supports education and youth development to promote thriving students, schools, and communities.
Hellmuth has an extensive history of using the game he loves to raise money for charity. He isn't too far off his goal of helping to raise $100 million in his lifetime for various charities. He recently shared on Twitter his updated stats, with an estimated $60 million in donations he's played a role in.
I have raised over $60 Million for charities as MC/Host over 100ish Charity poker tourneys. I haven't added 2017-20… https://t.co/tqIkEZab0c

— phil_hellmuth (@phil_hellmuth)
Hellmuth has been involved in a number of poker-related charity events over the years, including the Full House Charity Program, TigerJam (The Tiger Woods Foundation), and many others.
Legacy is a big deal for Hellmuth, as evidenced in the below video interview he did with PokerNews, and when all is said and done, he'll no doubt be remembered for his philanthropic endeavors in addition to his WSOP prowess.
*Images courtesy of Phil Hellmuth.