Sam Grafton: The Five And a Half Million Dollar Man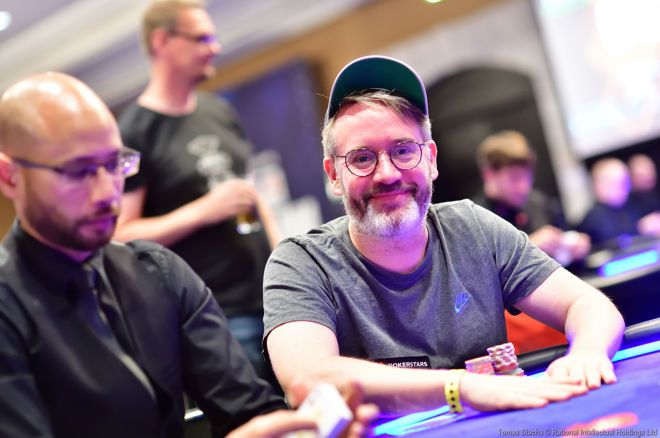 Less than two weeks after winning the $200,000 buy-in Coin Rivet Invitational in Cyprus, the money hasn't gone to Sam Grafton's head.
The $5,500,000 first prize — the second-largest tournament cash by an Englishman — is a reminder to Grafton of just how far he's come in his career, and serves as motivation for what's still to come.
Sam Grafton Wins $200K Coin Rivet Invitational for $5.5 Million
But the PokerStars ambassador is keeping his feet firmly on the ground...for now at least.
"It's very gratifying having worked my way through and I've been very lucky to run exceptionally well at the super high stakes," he told PokerNews. "But I'm not someone who only plays the high stakes. I'll still play 1ks and £500 buy-in tournaments. When UKIPT rolls round I'll be playing and I'll be playing to win!"
Finding the Right Balance
Any tournament result changes your outlook on life, your career and your poker journey and Grafton admits that things will change a little bit.
"It's a hard thing to navigate. It's a question of what to actually cut out because you can't play everything. If you want to play super high stakes the work required means you do have to cancel some things out. I'm trying to find the right balance.
"I would love to play every GUKPT and I'd love to play every £500 tournament. I enjoy still playing 1ks in London and I will continue to do that authentically."
English All-Time Money List
It's been over 13 years since Grafton's first recorded live poker cash, in a £150 London Poker Masters event held at the old International Club.
"I remember there used to be a leaderboard on the wall there," Grafton explained to PokerNews. "And we were all competing to be the number one on the International all-time money list. And when it closed down I was sixth-all-time."
The topic of lists came up in conversation with Grafton now sitting fourth on the English all-time money list.
English All-Time Money List
| Rank | Player | Cashes (USD) |
| --- | --- | --- |
| 1 | Stephen Chidwick | $44,137,324 |
| 2 | Sam Trickett | $21,772,840 |
| 3 | Ben Heath | $13,455,396 |
| 4 | Sam Grafton | $12,206,361 |
| 5 | Charlie Carrel | $9,607,238 |
| 6 | Talal Shakerchi | $8,689,304 |
| 7 | Jack Salter | $8,633,703 |
| 8 | Toby Lewis | $8,181,261 |
| 9 | Chris Moorman | $6,556,104 |
| 10 | Dave "Devilfish" Ulliott | $6,235,519 |
Correct as of September 2022
Having overtaken English poker legends like Surinder Sunar, Roland de Wolfe and David "Devilfish" Ulliott, Grafton says that he's aware of the limitations of those sorts of lists.
Those guys all did it in a different era [..] That's an achievement there which will be never taken away from those guys
"Those guys all did it in a different era. I've done it playing $100,000 buy-in tournaments. They all won it playing in maximum $5ks. That's an achievement there which will be never taken away from those guys.
"I mean De Wolfe retired after six years he won so much! So I don't think this puts me ahead of them in terms of achievement, it's nice I suppose.
---
Where Are They Now: Triple Crown Winner Roland De Wolfe
---
"Anything that puts me in the company of players like that, or players like Talal [Shakerchi], Toby [Lewis] and [Chris] Moorman and the rest. I'm happy that I can be considered anywhere near that bracket. I'm not bothered where I am on the list, but if anything that associates my name with those guys is all to the good."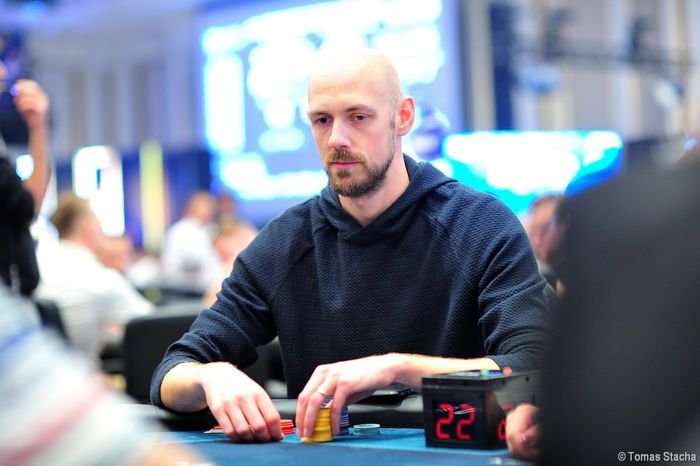 His most recent victory sees him trail only the "incredibly tough" Ben Heath, the "generational talent" of Sam Trickett and "world legend" Stephen Chidwick — Grafton's descriptors, not ours.
"They're three unbelievable players," says Grafton. "Obviously with Ben and Stevie playing in the specific world that I'm playing in now, they're unbelievable talents and trailblazers.
"In terms of a professional, Stevie is such a talent. I find it very difficult to play against him. I see up close how talented he is."
Where Things Started to Change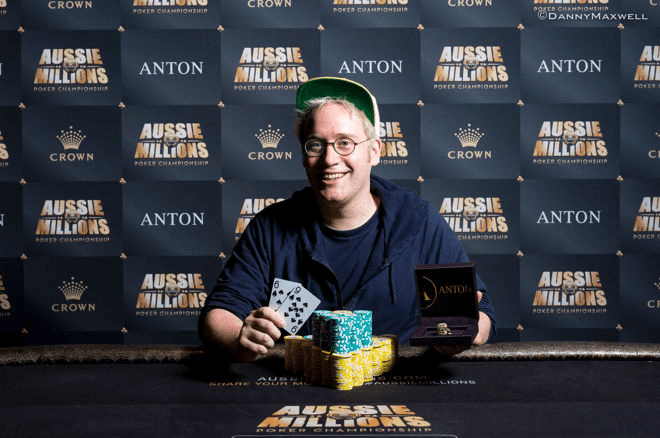 Grafton's journey from the International Club to the highest of high stakes has seen him secure titles in Bucharest and enjoy online SCOOP success.
But Grafton says he can pinpoint the moment the trajectory of his poker career shifted. In 2017, he defeated a 111-player field to win an Aussie Millions ring in a A$5,000 6-Max event.
"It can be quite expensive to travel [to the Aussie Millions] so it tends to be quite a lot of good players playing these smaller buy-ins. I played a lot of famous players and I felt like 'Oh I'm actually better than these guys'
"I was already implementing a more theoretical style. I mean looking back I knew nothing. But compared to the field I was already thinking a few things about sizing and combinations that other people maybe weren't aware of. And I think it was the first time I could really feel like I was playing well."
I won a lot that year [...] My net worth went over 100x in a year
So why was this the moment that Grafton believes his career trajectory changed? Well after the Aussie Millions ring, Grafton said in 2017 he "went on a tear."
"I took a month off [after Melbourne] and when I got back I was itching to go and I did really well. I won a lot through that year, online particularly. My net worth went over 100x in a year. That was a big year poker-wise. And that was right at the beginning of it."
Also at that Aussie Millions final table? Seth Davies, who managed an eighth-place finish in the Coin Rivet Invitational. Grafton says back then he could see that Davies was also starting to approach things a little differently.
"I remember seeing him and freaking out how good he was. He was trying to do some of these things I was trying to do."
Different Players, Different Journeys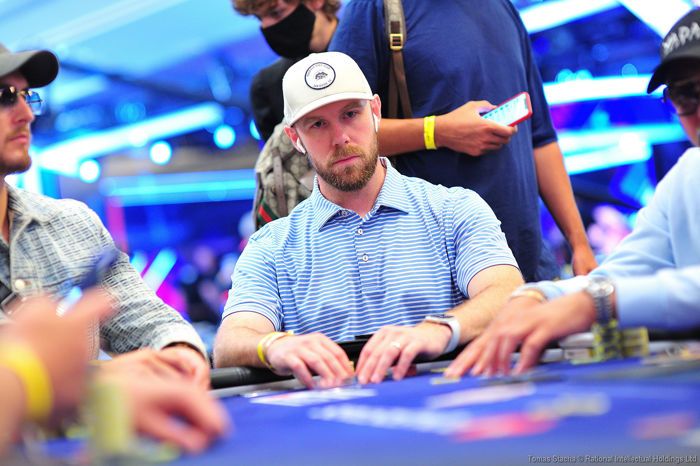 Grafton says that his journey from mid-stakes grinder is only one type of journey that a poker player can experience in order to get to the highest stakes. He says there are different ways to do it depending on the player's background.
"Take Linus [Loeliger]. He comes from being the best cash game player, but I presume that he had a journey there. Seth [Davies] (pictured) was someone who's worked and worked at his game.
"Then there are some people like Fedor Holz whose success came overnight. But he still worked his way through the stakes, but just at 10x the speed that I achieved it."
That journey brought Grafton to Cyprus to play in the Coin Rivet Invitational, the first $200,000 buy-in tournament of his career.
"I've never played a tournament that big. so to win the first one you play is obviously just some amazing run good. I wouldn't play the tournament if I didn't feel there was some chance of me winning it. And they're small fields so it's not a completely unexpected outcome. It's not like winning the WSOP or even EPT where you have those massive fields.
Top 5 Biggest Cashes by English Poker Players
| Rank | Player | Year | Event | Position | Payout (USD) |
| --- | --- | --- | --- | --- | --- |
| 1 | Sam Trickett | 2012 | WSOP Big One for One Drop | 2nd | $10,112,001 |
| 2 | Sam Grafton | 2022 | Triton Coin Rivet Invitational | 1st | $5,500,000 |
| 3 | Stephen Chidwick | 2019 | Triton Million for Charity | 4th | $5,368,947 |
| =4 | John Eames | 2022 | WSOP Main Event | 4th | $3,000,000 |
| =4 | Jack Oliver | 2021 | WSOP Main Event | 3rd | $3,000,000 |
"I've had some periods of my career where I've run above expectation, but to win the first $200k buy-in I play is something I'm very proud of."
Grafton says that this is a first-prize that's handed out only "once or twice a year" and recognises that a lot of exceptionally good players haven't won a tournament of this size.
"So I do count myself very, very blessed."
What's Next for Grafton?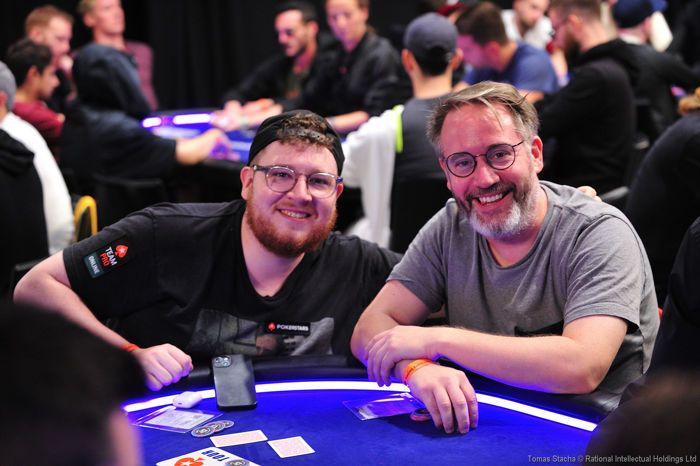 Blessed. Proud. But still looking to the future, especially in his role as PokerStars Ambassador where Grafton says there's still plenty to be done.
"I'm really excited about what we're doing with Stars. I really care about the role there. I've always said, we need a really strong PokerStars. We need a really strong online schedule. We need to adjust to the restrictions and we need great live events. Stars are brilliant at live events and can be even better.
---
Team PokerStars Pro Sam Grafton Says Site has "Special Importance" for Him
---
"This result just gives me more confidence to go to live events and play a full schedule. It's so gratifying to work hard, sit down every day and just fire.
"London's coming up, and I'm excited to play there. The PCA and PSPC will be amazing in January. It's been a long time since I've been to the Bahamas so excited to go and play a full schedule."
Will Shillibier is based in the United Kingdom. He started working for PokerNews as a freelance live reporter in 2015 and joined the full-time staff in 2019. He graduated from the University of Kent in 2017 with a B.A. in German. He also holds an NCTJ Diploma in Sports Journalism.