Alec Torelli's "Hand of the Day": Let Him Outplay Me!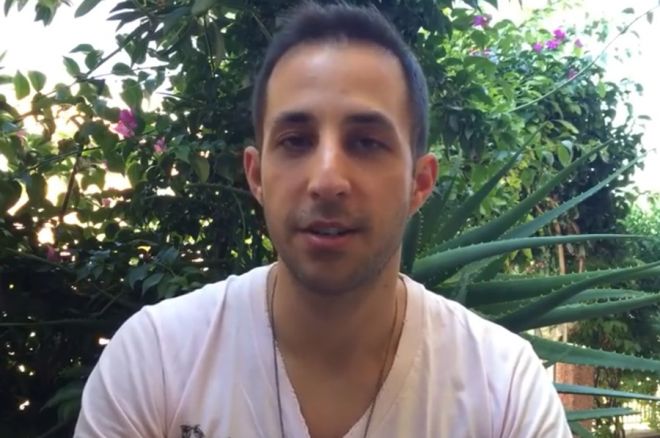 Alec Torelli is a poker professional originally from California, but travels the world full time with his wife, Ambra. Torelli has over $1.5 million in live tournament earnings (including two World Series of Poker final tables and two World Poker Tour final tables) as well as over $500,000 in online tournament earnings. Outside of poker he and his wife manage a million-dollar online business which travels the world with them.
In Torelli's "Hand of the Day" series he analyzes hands played by him and submitted to him by others. This week he discusses an intriguing multi-way cash game hand sent to him by a reader.
* * * * *
Today's "Hand of the Day" features a valuable lesson about thinking on multiple levels while playing no-limit hold'em cash games.
Too often in cash games people are only concerned with their own two cards, but the true professionals are always asking themselves not only what two cards their opponents have, but also what their opponents think they have.
This is key. By knowing what your opponent is likely to think about your own hand, you'll be prepared to face any situation with confidence.
Check out this video for a more detailed explanation featuring a cash game hand that outlines this concept.
Here are some key questions to ask when debating whether or not to execute a play, all of which are geared toward getting you to think on a higher level:
What does my opponent have?
What does my opponent think that I have?
How does my image affect my opponent's perception of me (more specifically, will this make my opponent more or less likely to give me credit for a hand)?
Do we have any history with each other that will influence my opponent's behavior?
By answering these four questions, you'll be more prepared to counter any strategy that your opponent throws your way.
Figure out what he thinks you have and then execute the play accordingly. If he thinks you're weak, then don't bluff. If he thinks you're strong, then bluff!
Sounds so simple right? It is.
~Alec
P.S. But I never said it was easy.
Want to be featured on future episodes of "Hand of the Day"? Simply submit your hands to Alec here.
Follow Alec Torelli on Twitter, Instagram, through Facebook, or via his popular blog.
Get all the latest PokerNews updates on your social media outlets. Follow us on Twitter and find us on both Facebook and Google+!
Click here for more PokerNews Strategy.