Bankroll Builders, Vol. 3: Stepping Up Your Game, Part 2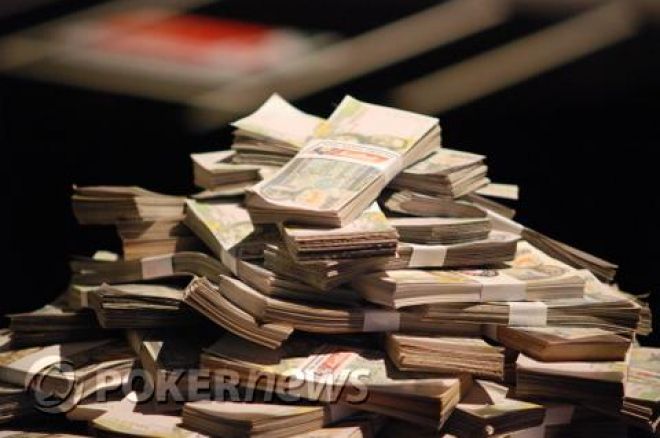 Yesterday we gave you the lowdown on step tournaments; from how they work, to how much cash you'll need to get started. Now that we've got you adequately buttered up, lets look at some tips that will send you to the winner's circle.
Tips from the Trenches
Play a controlled style. With the first three steps consisting of turbo sit-n-go's, it's important to play a very controlled style. You should not speculate with marginal hands in the first few minutes while trying to accumulate chips. Instead, play hands you would be comfortable getting all your chips in with. Stick to a simple tight, aggressive approach, only getting your money in when you think you have the best of it. There are plenty of bad players in the first couple of steps, so let them weed themselves out in the early goings. Leave yourself enough chips to take advantage of their poor play when the blinds get higher and they don't adjust properly. Remember, one small mistake early and it's hard to recover with this format.
Be aware of what's going on. At all times, pay attention to how many people are left and the exact payout structure of each step. Step one pays out two tickets to step two, one ticket to repeat step one, and $1.50 to fourth place. Step two pays out two tickets to step three, two tickets to repeat step two, and one ticket to repeat step one. Being aware is one of the most important aspects of these tournaments, as it would be foolish to make a questionable call with five remaining in a step two when folding can ensure fourth place or better, essentially giving you a freeroll for the step three ticket.
Don't be afraid to abuse the ticket bubble when you are down to three, four or five players. While a previous tip reminds you not to make a questionable call in this situation, you should be aggressive in forcing your opponents to make tough decisions. Players will tighten up on the bubble, and you can put yourself in a great spot by recognizing and abusing that weak–tight tendency. Remember though, don't get foolish with your steals; keep an eye on the stack sizes to your left because you don't want to raise with a marginal hand and walk into someone in the big blind who is already pot-committed to call you.
Stay aware of the levels. Once you hit step four and higher, the structure becomes longer, allowing for more play. Before you use your first step four, play a small buy-in nonturbo sit-n-go to get a feel for how long the levels are. Don't let the slightly longer levels fool you though, there is still very little room for error so you want to continue to play a solid tight, aggressive style. You've made it this far, it would be foolish to turn your step-four ticket into nothing by overplaying weak hands in the early levels.
Game selection is important; don't rush. A lot of pros play in the step fives and step sixes, so game selection becomes important. Although they run less frequently than a step one, or step two, there is no need to rush into playing your step six tickets. Look at the players registered, google their names and use some of the various poker rankings sites out there. If the step six you are looking at is packed with pros, you may want to sit tight and wait for a step six with some less-skilled opponents. Once you make it this far, you don't want to let the opportunity be stolen.
Now that you're ready to battle, sign up for a PokerStars account and get started. Let us know how you did on our Facebook and Twitter pages.