Bluffing in No-Limit 2-7 Single Draw with Steve Zolotow
Steve Zolotow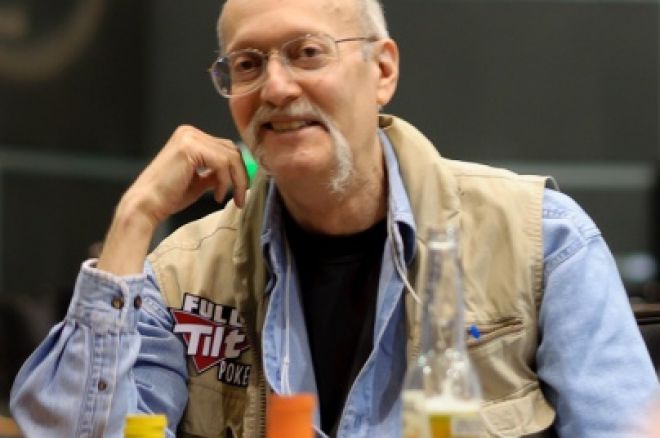 This is a brief introduction to bluffing in no-limit 2-7 single draw from Full Tilt Pro Steve Zolotow. He discusses bluffing situations and principles in no-limit 2-7 Single Draw – a format recently added to Full Tilt's lineup of poker games.
There are certain hands which lend themselves towards bluffing. One such situation is before the draw where you have a very bad hand, but it's full of low "blocking" cards, such as
. That's a hand that you would raise with, stand pat, and then bet again after the draw because it's very hard for your opponent to make a good hand. You have too many of the low cards locked up. Even if he has a pat hand, it's very hard for him to call with a jack or even a ten low if you make big bets, and if he is drawing, it's very hard for him to make his draw.
Another standard bluffing situation is when both you and your opponent draw one and you catch a horrendous card. Let's say you catch a seven and you were drawing to a seven. So you have
and you catch a seven, so you make a pair of sevens. Or you have
and you catch a seven, giving you a straight. Those are just terrible hands and you're very unlikely to win the pot unless you bluff at it, so you might as well bluff with those hands. Especially if your opponent acts first and checks since he is showing weakness.
In general you don't want to bluff with your intermediate hands. It's pretty bad to bluff a hand like jack-low. Your opponent checks and it is up to you. Your hand is probably good so are you betting for value? No, he's probably not going to call you with a hand that you can beat, although some people will call you with a queen or even a king-low. But if he raises you, you are going to have to throw it away and if he calls he might have a better jack or a ten or even a nine. So that's a hand where your upside is limited and your downside is huge, whereas betting with the pair of sevens or the straight your upside is huge because you couldn't win without bluffing and the downside is just the amount you're betting.
Want to test out these tips? Sign up for a Full Tilt Poker account and get in on the action.