Chris Moorman Discusses Manig Loeser Folding a Full House vs. Dan Shak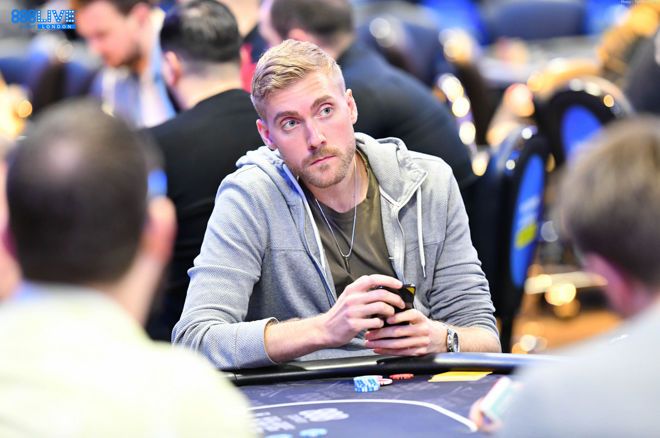 "First, I wouldn't recommend to start folding boats on the regular. If you start folding boats on the regular, you're probably going to be losing money and making bad folds most of time."
So began 888poker Ambassador Chris Moorman when discussing with PokerNews a remarkable fold made by Manig Loeser in a high-stakes cash game hand versus Dan Shak at Dusk Till Dawn Poker & Casino during the partypoker LIVE MILLIONS series.
As shown below, the hand was four-way to the flop, with Loeser holding
and Shak
. With £2,400 in the middle, the flop fell
to give both players sets.
It folded to Shak who bet big — £2,500 — and only Loeser called. The
turn improved both players to full houses, and after Loeser checked Shak bet another £8,000 (again, more than the pot), and Loeser called once more.
The river was the
. Loeser checked, and with the pot £23,400 Shak went all in with the £41,400 he had behind. Loeser had that covered, but after tanking he somehow found the fold.
Watch the hand below along with Shak's comments expressing how impressed he was that Loeser was able to resist calling on the river with the hand he had:
"If you're ever going to fold here, you have to rule out a bluff completely," Moorman begins.
From there Moorman discusses how Loeser had to find possible value hands to which he loses in Shak's narrow range of possible holdings.
He talks about how folds like this one generally don't happen unless the players involved have some history together. Moorman also discusses how much confidence in one's own abilities plays into this kind of fold — referring both to being confident in your read and being sure enough about your game that you won't be affected too badly should you choose incorrectly.
Take a look: