Fedor Holz on the Importance of Reflection in Poker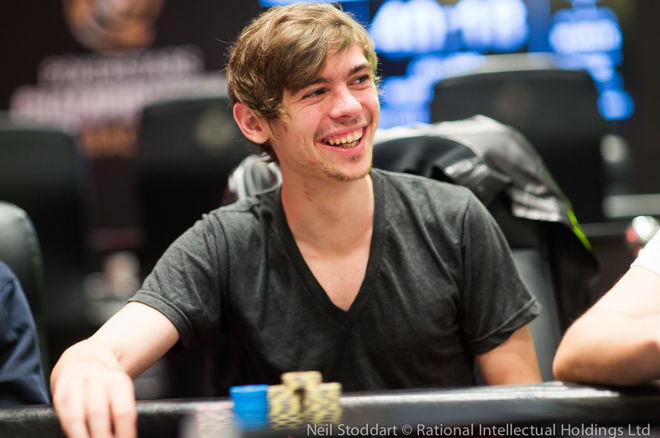 "In the beginning, I was clearly not one of the best."
So says Fedor Holz in a conversation with our Laura Cornelius at the PokerStars Championship presented by Monte-Carlo Casino®.
He's not just being modest, either. Despite all of his success in poker, the 23-year-old German pro well knows all that he's achieved didn't come without a lot of learning and improvement along the way.
With a fourth-place finish in this week's €50,000 No-Limit Hold'em Eight Max Shot Clock event in Monaco won by Adrian Mateos, Holz carried his career live tournament earnings over $22 million — that's seventh on the all-time money list according to Hendon Mob. Add to that many considerable online acheivements as well, highlighted by a victory in the 2014 World Championship of Online Poker Main Event on PokerStars for $1.3 million.
How, then, did Holz become one of the best? Well, one big reason is the very fact that he can look back on his career and see that he wasn't one of the best when he started out.
As Holz explains, his improvement as a player and subsequent success came in large part from learning how to be reflective about himself and the game. A combination of study, working with others and becoming willing to accept new challenges were beneficial to him as well.
Motivating Holz throughout was a willingness to engage in self-assessment and think about what he was doing and how he could improve.
"Reflection is especially important in poker," Holz explains, noting how it can work as a counter to the stressors the game can produce, making it easier to deal with setbacks — be it a single bad beat or a long downswing. It can also help you learn more effectively as well as connect with people who can help you improve as a player.
"I think putting myself out there over and over again, and trying to compete and trying to get in the higher stakes and talking to the right people... that's something I different than a lot of other people did," says Holz, noting how easy it is for us many to stay in "comfortable mode" and not try something new or challenging.
"That's what I want to encourage — go more out of your comfort zone, and then suddenly it becomes something that is your comfort zone."
Having worked with coaches over recent years — including with American mindset coach Elliot Roe — Holz now wants to share what he's learned with others via a new app, Primed Mind, developed with Roe and set to launch at the end of May.
Listen to Holz describe his new venture as well as other benefits that can come from being reflective about everything you do.
Visit Primed Mind to learn more and sign up for early access to the Primed Mind app.
Everybody needs an account at one of these online poker rooms! They're the biggest, the best, and we get you the best poker bonuses. Check out our online poker section for details on all the online poker rooms around.