"Investing" in Your Game: Considering the Psychology of Risk in Poker with TradingHD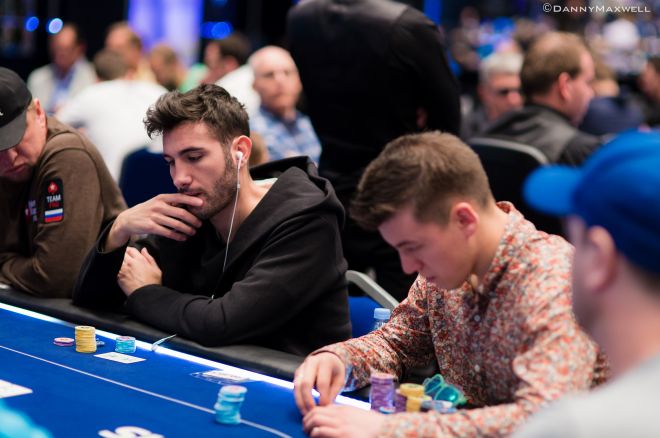 Previously in this series of articles comparing investing and poker, we were discussing the (1) importance of timing in both and (2) the benefits of developing your own ideas (rather than rely solely on others) regarding what strategies work best whether buying and selling stocks or checking, betting, raising, and folding poker hands.
Today let's address another way playing the stock market and playing poker compare, a way that is perhaps more readily evident to anyone who has tried either or both — the mental challenge that necessarily comes with accepting risks when seeking rewards.
In the article Trading Psychology, TradingHD contributor and hedge fund manager Lex van Dam discusses the importance of being "psychologically prepared" to trade, noting in particular the stress that can come with buying and selling stocks — and, importantly, how perhaps not everyone is so well-equipped to handle it.
Van Dam likens the mental challenge of trading to that experienced by elite athletes, a realm where in order to be successful you similarly "need to train, push yourself to the limit, be disciplined and keep your eye on the prize." In both, also, it is essential "to deal effectively with losses, errors and setbacks."
All of these points are familiar to poker players, at least to those who take the game at all seriously and for whom the money being risked and the rewards being sought are meaningful. Even those of us who play at modest stakes understand the importance of study, of being disciplined, and of focusing clearly on our objectives (in a hand, a session, or a tournament, or when seeking longer-term goals). We also know about dealing with loss or making mistakes and how the better players are able to rebound when setbacks occur.
Addressing the prospective trader, van Dam then goes on to highlight five particular "areas to address" when determining whether or not his reader might be mentally ready to buy and sell stocks. Rather than quote the entire discussion, here presented as a list are the five characteristics he believes a person must possess before taking the step into trading:
a general interest in financial markets and companies
a belief in yourself and confidence in your abilities
a willingness to focus
an ability to remain composed and level-headed when challenged
the capacity to recover quickly and be resilient when things don't go your way
Changing only the first item to "a general interest in the game," we could just as easily present these five characteristics as essential to anyone wanting to succeed at poker. There's a difference, though, that might be worth pointing out before we move on from this topic.
Van Dam is primarily addressing the new investor — that is, someone thinking about getting involved in a serious way with buying and selling stocks. When it comes to poker, a lot of people start out playing the game strictly out of curiosity or a desire to have fun, and many continue to play the game without ever growing especially serious about learning strategy or improving their games. That's just one of the many reasons why poker is so popular and appeals to so many different types of players.
But some do decide to take the game more seriously — to play for stakes that matter. And among that group some of those players will continue to advance to a point where they move up to play more challenging games, tougher opponents, and for even greater stakes.
Each time a poker player makes that step up to a higher level of seriousness about the game, he or she should think back to those five "areas to address" listed above. And address them — as frankly as possible.
Make sure you are mentally ready first before moving up to a level where poker becomes a different, more substantial challenge to you. Will you continue to be able to believe in your abilities at the higher level? Will the stakes increase your focus, or might they distract you? Will you be able to stay composed and/or recover from losses and downswings when they inevitably occur?
All are questions worth asking yourself — and answering as honestly as you can — as you endeavor to increase your commitment to the game.
Meanwhile, learn more trading tips including other examples of how to become psychologically strong when taking risks at TradingHD.
Want to stay atop all the latest in the poker world? If so, make sure to get PokerNews updates on your social media outlets. Follow us on Twitter and find us on both Facebook and Google+!