The State of the Game: Martin Jacobson on Shifts in Strategy and More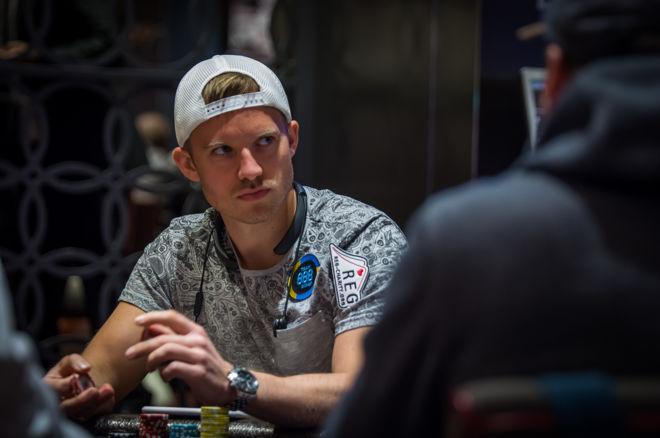 The 2018 888Live Poker Festival Bucharest has begun in earnest with the PokerNews live reporting team there providing live updates and more from the JW Marriott Grand Hotel Bucharest.
As the Main Event got underway, brand new 888Poker Ambassador Martin Jacobson sat down with our Sarah Herring for a live Q & A in which the 2014 World Series of Poker Main Event champion shared his thoughts on a variety of topics, including how poker strategy has evolved over recent years.
"Both live and online there's a massive shift lately," says Jacobson. "We're definitely going towards a more mathematical, game theory-based approach to the game, which is a bit of a shame, because now everyone's using tools trying to figure out the optimal strategy."
Jacobson finds such advances interesting, in particular because they've shown — so far, anyway — that poker remains "a very complex game that not even computers are able to solve, even today."
But Jacobson notes as well how the influence of such work "takes away a lot of the fun parts of poker, like the feeling-out process... [and] just having an exploitable game style rather than always thinking what's mathematically correct."
The discussion covers a number of other topics as well, including reliving both Jacobson's Main Event win and his incredible performance during Season 7 of the European Poker Tour when he earned two consecutive Main Event runner-ups (at EPT Vilamoura and EPT Deauville) and a fourth-place finish in the Main Event at EPT Berlin.
Also discussed are stratgies for staying positive at the tables following downswings or bad beats, the importance of keeping fit both mentally and physically (including eating well), and Jacobson's efforts to support the REG Charity. They even talk about Jacobson's cooking background and his time at culinary school — take a look:
Finding a trustworthy room to play online poker can be a monumental burden. That's all the more true if you're just looking for a place to play poker for free. We've listed five of the best play-money poker sites to enjoy and help hone your skills.