Nick Marchington on Transitioning From Online to Live Poker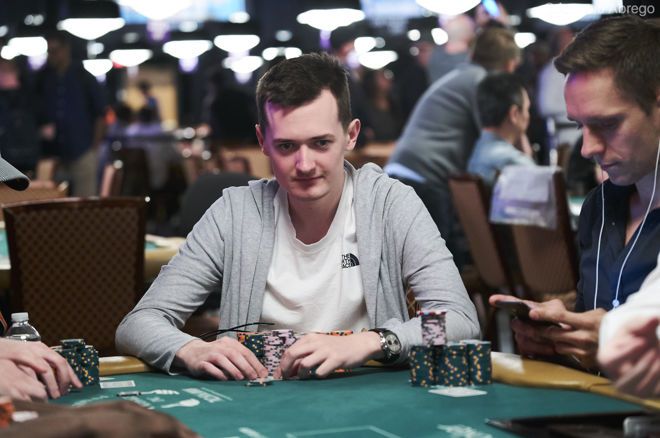 Over the past few weeks, I have begun interviewing members of the 2019 World Series of Poker Main Event final table my radio show/podcast, The Bernard Lee Poker Show. Over the next several weeks, I will continue talking with others who made it to the final table, concluding with the 2019 WSOP Main Event champion, Hossein Ensan.
Last week, I interviewed eighth-place finisher Nick Marchington. With 35 players left after Day 6 was completed, the UK player was leading the remaining field. Had he completed the ultimate journey and won, the 21-year-old Marchington would have broken Joe Cada's 2009 record as the youngest WSOP Main Event champ ever.
Due to the age requirement, the summer of 2019 was Marchington's first trip to Las Vegas to play in the WSOP. He had developed his game via online, but quickly realized while playing in Vegas that his live game needed improvement. During the summer, he diligently worked on improving his live game and during our interview discussed some of the specific aspects he addressed.
Below is an excerpt from our conversation highlighting some tips which should be helpful for amateur poker players who are making a similar transition from online to live play.
PokerNews: Congratulations on such an incredible run in the 2019 WSOP Main Event. Did you ever imagine that you would have made it that deep?
Nick Marchington: Thanks, Bernard. I think you always go in with high ambitions and big dreams, but you never really expect to have such an insane run.
Your run good seems to have continued since the summer as you recently final tabled the UK WPT DeepStacks where you finished fourth and before that took fifth in a €10,300 event at EPT Barcelona.
Absolutely. It has definitely been a nice run in 2019.
Prior to coming to the 2019 WSOP, how did you get started in poker?
The first time I ever played I was maybe 15 or 16. It was a random poker night at a friend's. I had loads of fun there, even though I came last.
When I turned 18, I put a very small amount online and played the lowest stakes cash games ($0.01/$0.02) and $0.50 tournaments and just worked my way up. It definitely was a long journey to eventually play higher stakes.
When I initially played, I was a big fan of playing as many tables as possible. I can remember a time where I would play 24 tables of $0.05/$0.10.
What made you decide to come to the 2019 WSOP?
I've pretty much always been primarily a cash game player. I would maybe play the Sunday Million on PokerStars and maybe a couple of tournaments a month, but that was it.
About a year ago, I started learning tournaments with the idea actually that I turn 21 soon. Maybe I can go over to Vegas and I have a go at the World Series of Poker (I thought).
Since you had played primarily online, did you have any issues transitioning to live poker during this past summer?
I didn't have much live experience at all. For a couple of months leading up to the WSOP, I played a couple of live cash sessions. I was very inexperienced.
The WSOP 2019 was my first real experience with live poker. Even at the start of the trip, I was still folding out of turn and occasionally someone could even see my hole cards. I was learning on the job and continued to do so.
You played about 15 WSOP bracelet events and a few others on the Strip including at the Venetian and Aria. After playing in so many events this summer, do you have any advice to players who are transitioning from online to live poker?
The main advice I have for people looking to improve their live poker play is to concentrate more. When playing live poker there is a lot going on. It's easy to autopilot your decisions. On the flop, your decision often is simple, but by the river, the details of the hand really matter.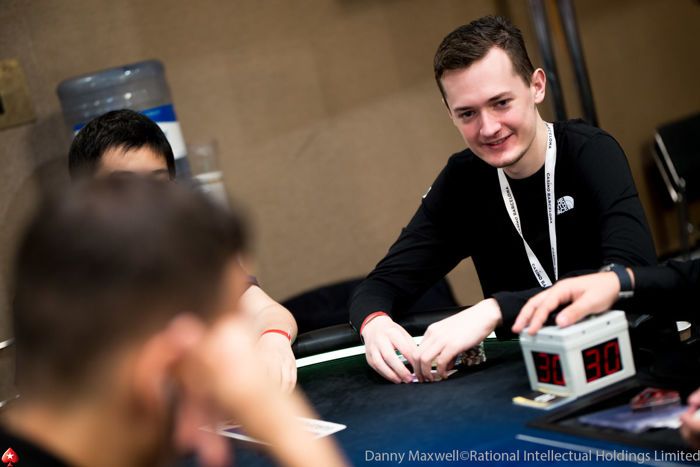 As players begin to feel more comfortable playing live, are there any other words of wisdom you have for amateurs hoping to replicate your deep run in the WSOP Main Event?
Make sure you focus on solid poker fundamentals. Good fundamentals don't matter unless you are actively applying them to every situation.
For example, when value betting actively, think about what you are trying to get value from. When bluffing, think about what hands you are trying to fold.
Also, if you are going to play in tournaments, I think you have to love the pain. It's a very brutal game type.
Now that you have had such an incredible run in the 2019 WSOP Main Event, what does the future have in store for you?
Just continue to play the highest stakes online cash games online and still trying to get better at tournaments. I would definitely like to get into the high roller scene. Not quite there yet, but still learning every day.
I'm just trying to improve and just loving every minute of it. I love the lifestyle and the freedom that it brings. I love the pain in some ways, too. I think you definitely have to be a little crazy to really do this whole poker thing. But I'm still loving it and still going.
Thanks again for your thoughts and once again, congratulations on your eighth-place finish this summer in the WSOP Main Event.
Thanks, Bernard.
The Stars Group owns a majority shareholding in iBus Media, PokerNews' parent company.