Online vs. Live: Team PokerStars Pros Offer Tips for Sunday Million Live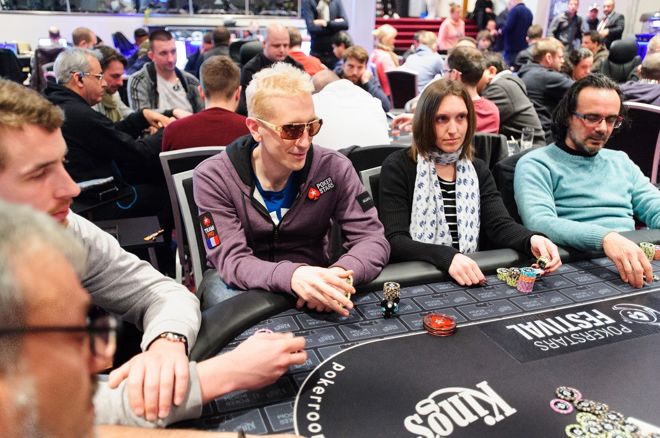 On March 6, 2006, 5,893 players settled down at their computers for the first ever Sunday Million on PokerStars — the first weekly online poker tournament to guarantee $1 million.
Eleven years on, the Sunday Million has grown to be the biggest and arguably the most prestigious online poker tournament in the world. It has attracted more than 3,000,000 unique entries, and seen more than 500 players crowned champion. Each week, thousands of players from all over the world congregate to compete for a top prize that regularly surpasses $100,000 and awards a title that is one of the crown jewels in poker.
Now the Sunday Million set to pass another milestone by holding its first ever live version — the Sunday Million Live. It retains the €215 buy-in and $1 million guaranteed prize pool, but is moving to the felt as it takes place September 3 at King's Casino in Rozvadov, Czech Republic.
Players still have multiple opportunities to play Day 1 of the Sunday Million Live online in the comfort of their own home at PokerStars and qualify through to the live round.
For the occasion, Team PokerStars Pros were asked to give their top tips on the different skills needed for playing big tournaments live versus playing online. Several were asked to provide a couple of skills that have helped them succeed in online poker tournaments and a couple that have helped them in live events.
Bertrand "ElkY" Grospellier
Online: Multi-tasking skills with fast actions per minute from my StarCraft career and the ability to stay focused for a long time.
Live: Mental strength and patience (I learned the hard way!).
Andre Akkari
Online: Aggression / mind control: These are two really important strengths that you have to focus on if you want to win in online poker. Being aggressive but responsible is fundamental for success. People want to see a lot of flops — they want to gamble, but in a passive way. When you are in control it makes your life easier and puts them in an uncomfortable position.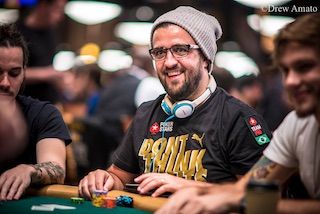 Since online you will be playing a lot of tables — huge volume — you will find yourself in many situations. If you let you mind be affected by them, you will be in trouble. You have to be focused all the time and understand that bad beats are part of the game. Sometimes you have to just let it go and play your A-game in the next hand.
Live: Posture / patience: Both are extremely important for success in live poker. You will be playing face-to-face. People are afraid to face other people — to look into others' eyes — so if you look at them, you will increase their "fold" situations and increase your odds to win pots without a showdown.
And being patient is vital. You will be playing 8-10 hours of live poker, with the same people, winning and losing hands, on just one table. Professional poker players are masters and take opportunities, but you can create them all the time. They will show up and you have to be there to take them.
Jason Somerville
Online: For online tournaments, patience and work ethic.
Live: For live, paying attention and memory.
Fatima Moreira de Melo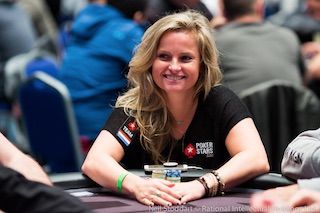 Online: First of all, the ability to focus — being okay with the fact that tournaments can go on until way after bedtime, and it actually might give you an edge if you deal with that better than your opponents.
Secondly, I don't play over four tables when I start to get deep in a bigger tournament, so I can really pick up on patterns that I can't spot when I'm playing 6-8 tables.
Live: It's my interest in people that really helps me. I tend to get a lot of information out of observing and communicating with my opponents.
Secondly, my resilience and determination to do well also help me. It's important to be able to bounce back after a bad play or an unlucky outcome of a hand. Bounce back... be determined to win.
Celina Lin
Online: Multi-tabling skills and ability to adjust.
Live: Patience and discipline.
Aditya Agarwal
Online: I enjoy spending time on the computer; it's not really a skill but it definitely helps to succeed in online poker tournaments.
Live: My strong math skills, having good understanding of people and paying attention to detail.
Jeff Gross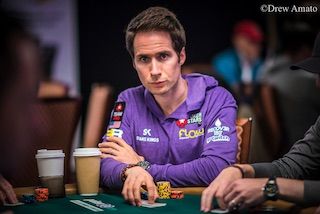 Online: Quick decision-making and being able to move on quickly when taking a bad beat or losing a big hand. Not letting one outcome affect the others.
Live: Patience: it's a much slower pace than online poker and there's only one table rather than multiple tables. Reading people: being alert and paying attention to small details adds up at some point!
Chris Moneymaker
Online: Reading betting patterns, understanding range differences from playing live (the live environment has tighter shove and call ranges).
Live: Reading people and tells, recognizing people's emotions and what they are feeling.
Marcin Horecki
Online: Being systematic and well-organized, mathematical skills.
Live: Being observant, and patience.
Felipe Ramos
Online: I think that two very important skills are discipline and game selection. It is very hard to be a winner if you don't play a regular schedule and stick to that.
Live: Developing reading abilities is crucial for success, by identifying your opponent's way of play and adapting to it. I would say that one other very important skill is to have a great game plan, exploring different stages of a tournament and applying the best tactics.
Jason Mercier
Online: Quick decision-making and the ability to multi-task.
Live: Patience and the ability to read people.
About Sunday Million Live
The first of eight Day 1 flights can be played at King's Casino, Rozvadov starting August 24.
Players can also play Day 1 online at PokerStars until August 27.
The live Day 2 will be held September 3 at King's Casino, Rozvadov.