Poker Coaching with Jonathan Little: Pocket Queens vs. Two Opponents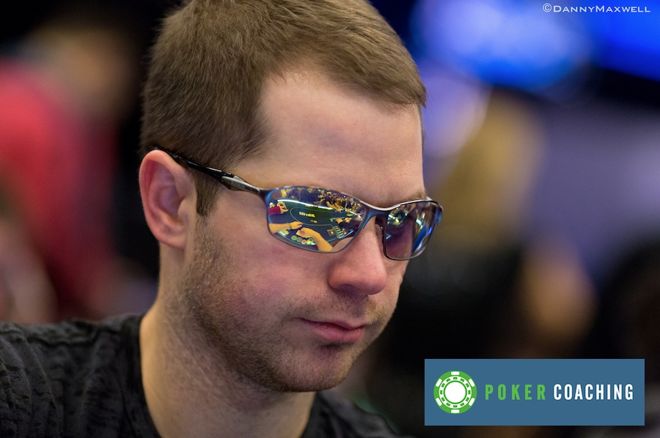 With blinds at 100/200 with a 25 ante in a $1,000 buy-in event, a tight, aggressive player raised to 550 out of his 30,000 effective stack from first position. Everyone folded to a good tight, aggressive player in the cutoff who called. I woke up with
on the button and elected to just call.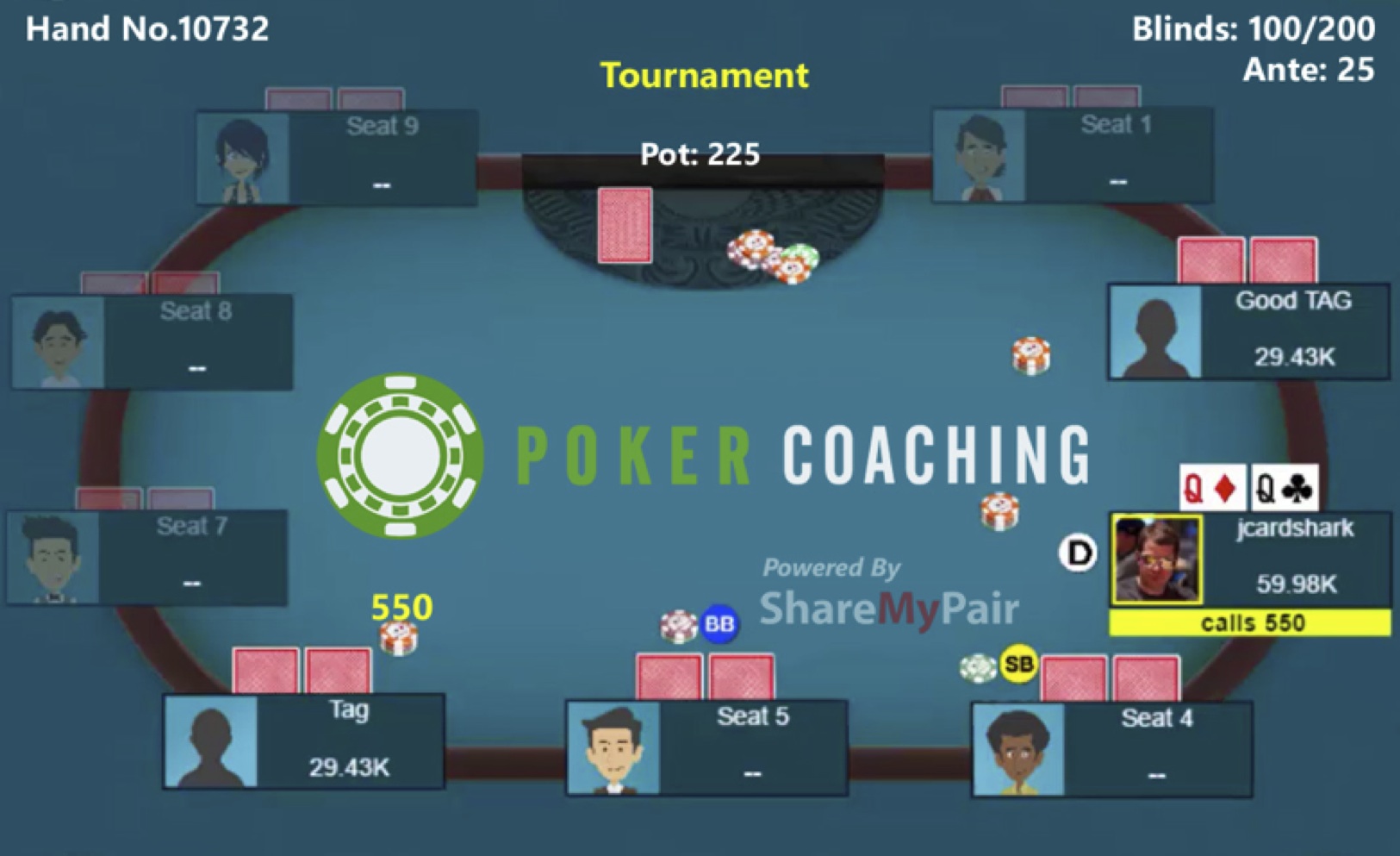 Three-betting to 1,900 is certainly the default play because it builds a pot in position with what is often the best hand. However, when facing a first-position raiser (who likely has a strong range), proceeding with caution and concealing the strength of my hand is never a bad option.
My plan when playing my pocket queens slowly is to see what develops on the flop. While calling will certainly lead to dicey postflop situations some portion of the time, it will also make me more difficult to play against because my opponents will never know where I stand. Also, I avoid losing a gigantic pot when I happen to be against
or
, which is a huge bonus to calling.
 
The flop comes
. The initial raiser bets 1,100 into the 2,175 pot and the cutoff raises to 2,800.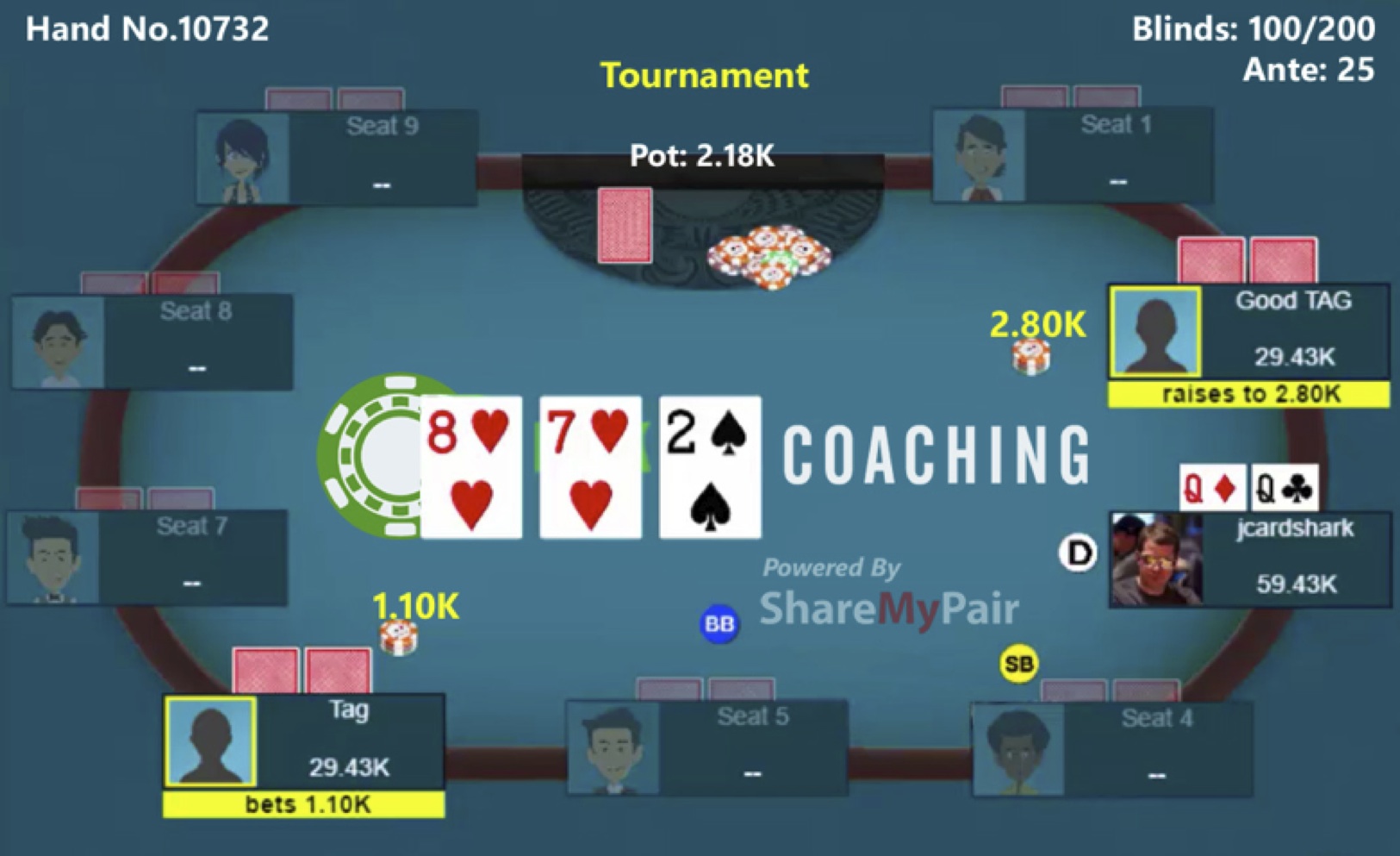 Now I have to decide if I should fold, call, reraise to 6,000 or reraise to 9,000.
To find out what I think the best play is — and to play along in this hand via an interactive hand replayer (with a graded quiz) — click over to Poker Coaching.
Jonathan Little is a professional poker player and author with over $6,300,000 in live tournament earnings. He writes a weekly educational blog and hosts a podcast at JonathanLittlePoker.com. You can follow him on Twitter @JonathanLittle.
Everybody needs an account at one of these online poker rooms! They're the biggest, the best, and we get you the best poker bonuses. Check out our online poker section for details on all the online poker rooms around.