Road to the 2016 WSOP: 300-Day Challenge Put On Hold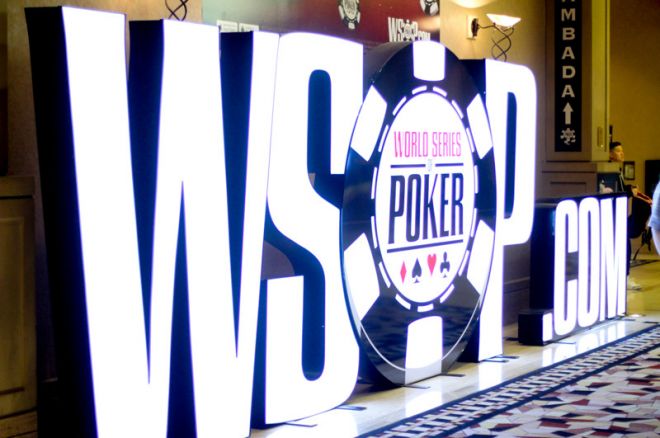 PokerNews Strategy contributor Matthew Pitt returns to report that his 300-day journey toward building a bankroll to play at the 2016 World Series of Poker in Las Vegas is on hold for the time being.
It has been a little longer than usual since the last update on my bankroll building challenge. That's because there's been nothing to write about (as the title of this article might suggest). After much deliberation, I've decided to put the challenge on hold for the time being. I'm not sure if this will be indefinitely or until the end of the year because I've not decided fully yet. Like most things in poker, it depends.
The main reason for having to put the challenge on ice is a lack of spare time. My role at PokerNews changed recently and I've been doing more live reporting of major live poker tournaments. I had been semi-retired from the live reporting scene before the 2014 World Series of Poker because it is very time consuming and it was causing a strain in some areas of my personal life. But now that I'm back doing more reporting, that's necessarily going to cut into the time I'd have to play.
A few months ago I reported on the UKIPT Isle of Man Main Event, which took away a week's worth of grinding time. After that I spent four days at the partypoker Pokerfest Live at Dusk Till Dawn, and presently I'm at back at the Dusk Till Dawn from November 2-9 for the World Poker Tour (WPT) UK High Roller and Main Event. This series will then be followed by a nine-day stretch in Prague in December for the European Poker Tour festival.
When I started this challenge, none of these gigs were on the agenda. Now that they are, a total of 28 days have been removed from my possible playing time. That's just counting working days — in fact, travel before and after and having to play catch-up with other emails and tasks takes more time away, too. Counting those days, the actual figure is probably closer to 40 days lost.
Another reason for my putting things on hold is that I was struggling to find a balance that allowed me to do activities other than poker. Possibly because I was playing for such low stakes, I was having to try and play every single time I had some downtime, which prevented me from doing simple things such as watching a TV show, reading a book, or working out. On one occasion I even considered telling a friend I was busy so I could play poker online instead of going for a few drinks at our local pub. When poker starts to affect your "normal" life negatively in this way, then you need to take a long, hard look at yourself and your priorities.
Furthermore, the challenge actually goes against two of my rules for playing poker:
Don't set monetary goals, and...
Only play poker when you actually want to, not only because you can.
Violating either or these rules can be a recipe for disaster. Doing both is madness.
By the time Santa Claus has paid us all a visit and the kids have gotten fed up with or broken all their new toys, I should be in a better place to plan for the year ahead, and you fine people will be the first to learn of any plan.
Until then, so you can learn from my mistakes, I'll leave you with these tips should you become inspired to take up a similar poker-related challenge for yourself:
Be realistic when calculating your available time to play. Whatever figure you come up with, knock off at least a quarter of it because something will come up and get in the way. Work issues, getting ill, power cuts, you name it — so much can and will go wrong.
Plan your schedule properly. Instead of trying to play poker every day, make time for other activities. Playing poker every day is difficult, especially if you're on a downswing. Making time to enjoy other activities, exercise, go to the cinema, or just chill out on the sofa with a good book is crucial.
Take advantage of bonuses. While you won't clear too many bonuses or earn many loyalty points while playing low-stakes games, over the course of the challenge you could add a couple of hundred dollars to your profits.
Play satellites. If you're not willing to pay $109 for a tournament buy-in for which a cash would give your profits a serious boost, play some satellites to win your way into the higher buy-in events.
Set achievable but ambitious targets. If you need to set a monetary goal, do so after working out how many tournaments you need to play at your current estimated win rate. For example, when your average buy-in is $10 and your ROI is 20%, you'd need to play 5,000 tournaments — on average — to hit $10,000.
Don't let challenges like these put you in situations where you find yourself having to play less than your A-game. That said, it's always good to push yourself, and if setting such goals — even lofty ones — helps you, by all means set them (but be smart about it when you do).
As W. Clement Stone once famously said, "Aim for the moon. If you miss, you may hit a star."
Want to stay atop all the latest in the poker world? If so, make sure to get PokerNews updates on your social media outlets. Follow us on Twitter and find us on both Facebook and Google+!