Saving a Few Behind: Jonathan Little Makes a Not-Quite All-In River Bet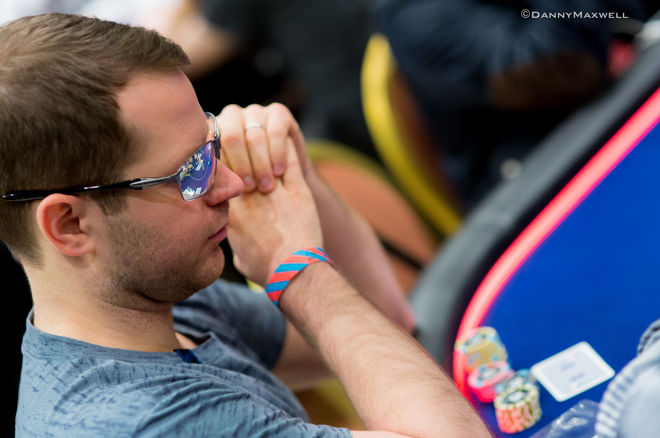 I have another hand to review today, again from that same €5K European Poker Tour Main Event from which we've been looking at hands over the past few weeks.
It's late on Day 1 with the blinds 400/800 and a 100 ante, and I have about 45,000 to start the hand. A player with about 80,000 who had just moved to the table (and who I didn't know) opened for 1,600 from the cutoff, and with
in the big blind I called.
The flop came
— good for me as it gave me two pair — and I checked, and my opponent bet 1,500 (a third of the pot). The question here is whether to raise or call — I talk through both options in the video below. Ultimately I decided to check-raise to 4,700, and my opponent called.
The turn was the
, I made a big bet of 12,000 into the 13,900 pot, and my opponent called again. The
then fell on fifth street, giving me a full house.
There was nearly 38,000 in the middle and I had 26,600 behind, but rather than shove I decided to get cute and make less than an all-in bet. Take a look:
Do you ever make this type of play? If you make a big bet like this and leave yourself with only seven big blinds, would you be able to remain sane and play your best as you tried to run your stump of a stack back up into a tree?
Jonathan Little is a professional poker player and author with over $6,300,000 in live tournament earnings. He writes a weekly educational blog and hosts a podcast at JonathanLittlePoker.com. You can follow him on Twitter @JonathanLittle.
Everybody needs an account at one of these online poker rooms! They're the biggest, the best, and we get you the best poker bonuses. Check out our online poker section for details on all the online poker rooms around.