Strategy with Kristy: Jesse Martin Discusses Four-Max Strategy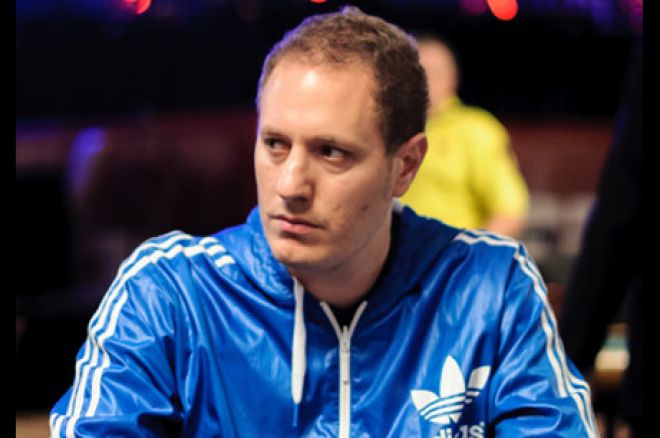 Jesse Martin has earned more than $900,000 in live tournaments and already has four cashes at the 2012 World Series of Poker. His best finish thus far is fourth in Event #20: $5,000 Limit Hold'em. Earlier in the WSOP, Martin played at the same table as Strategy with Kristy podcast host, Kristy Arnett, on Day 1 of Event #9: $1,500 No-Limit Hold'em Re-entry.
The two discuss table dynamics, a heads-up pot they played, and the event Martin is currently playing which is the $2,500 No-Limit Hold'em Four-Max. Here is a snippet from the interview:
The chips are flying in this event right now. I don't think anyone has every played a four-max event before, at least not in the U.S. I'm having fun. I almost didn't play it because I don't play much no-limit hold'em these days. I used to think I was a pretty good no-limit hold'em player. A couple years ago, I used to six-table online and play multi-table tournaments, but I've been playing more mixed games lately. That's where I feel like I can make more money. So, I'm a little rusty with no-limit hold'em, but I've made a few runs lately. I figured since I'm running good, I might as well play.
As far as strategy goes, this might be the wrong way to look at it, but I always just think of it as if everyone has folded to the cutoff. That's kind of how I play it. Another thing that I assume people are going to be aware of, but maybe they won't figure it out right away, is that in a nine-max game, there are actually a lot more antes. In four-max, yeah everyone is going to want to play super aggro because you don't need as good of a hand, but there are going to be less antes in the pot too. So, in some ways, maybe you should play a little tighter.
Tune in every week for new episodes of Strategy with Kristy. Feel free to send in questions, ideas or suggestions for the podcast to kristy@pokernews.com. Also remember to follow PokerNews on Twitter for up-to-the-minute news.