The Cold Four-Bet: Time This Powerful Tool Correctly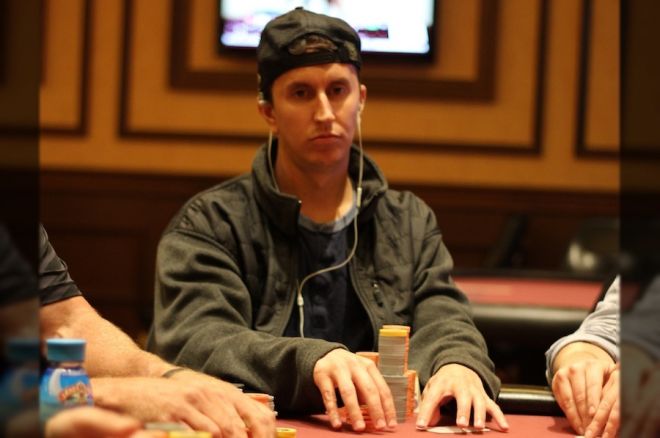 Covering live poker tournaments for a living affords me the opportunity to see countless thousands of hands played out, many of which offer interesting and potentially valuable insights into how players — both amateurs and professionals — play the game. In this ongoing series, I'll highlight hands I've seen at the tournaments I've covered and see if we can glean anything useful from them.
The Scene
The scene is near and dear to my heart this week as our hand comes from the RunGood Poker Series Council Bluffs at the Horseshoe Casino. It's the first place I ever played legal live poker and it's still what I would consider my "home" casino.
The RunGood Poker Series Main Event is winding down. The first-place prize of $34,267 and a $2,000 Blaycation package to the RunGood Cup Championship in New Orleans is in sight as just 11 players remain. The next two eliminated players both will be paid $2,830, but it's still a bubble of sorts as the final nine all receive Blaycation packages.
The Action
Level 19 (6,000/12,000/2,000) had just begun. Matt Sztamburski had raced out ahead of the field to accumulate a stack of about 900,000, dwarfing the players chasing him with the closest having about 550,000.
Sztamburski was putting his chip lead to use with an aggressive preflop opening strategy, and in this hand he continued that theme by making it 26,000 to go. Mike Henrich, who had a stack of just over 400,000 in the small blind, three-bet to 65,000. Big blind Tim Woodson (pictured above) then decided to shove all in with a stack of 277,000. That got Sztamburski to fold, and Henrich followed him into the muck after taking some thinking time.
As the pot was pushed his way, Woodson showed down his hand —
.
Concept and Analysis
Nowadays, most everyone knows it's best to come into the pot raising, giving yourself a chance to represent a strong hand and potentially steal the juicy blinds and antes rather than showing weakness and letting other players potentially put the pressure on you.
Of course, that's created a raising culture of preflop wars that can sometimes dominate play and keep few flops from hitting the board late in tournaments. Many times, the initial raise doesn't get much respect. It takes a three-bet or a four-bet before anyone believes someone has a hand.
In a preflop raising war from late positions, coming back over the top of a player who three-bets you with a four-bet bluff is a relatively common play. But what about cold four-betting after one player opens and a different one three-bets? Those raises tend to get much more respect, as people understand that such a raise is facing two players who have shown strength rather than one, so there's a better chance of running into a big hand.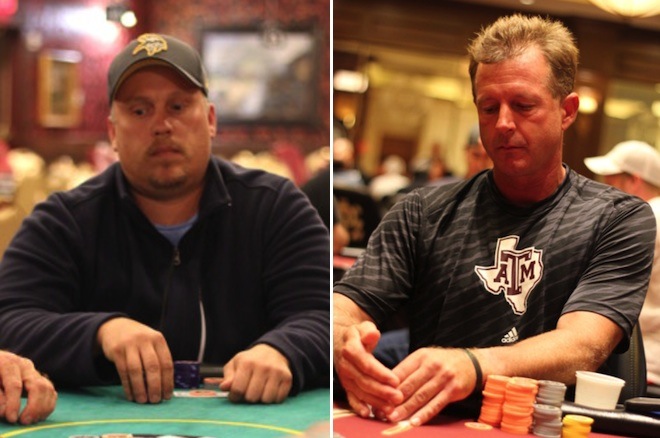 In this hand, Woodson saw a golden opportunity to represent great strength in a situation where both of his opponents were ripe for making a move. Sztamburski had the chip lead and was opening with a very wide range. Henrich likely noticed this and was ready to come over the top with any solid holdings.
Additionally, Woodson's stack, while not huge, would be enough to leave Henrich in a bad spot if he doubled through him. Even Sztamburski's tournament-leading stack would be cut by about a third, an outcome he would certainly want to avoid.
Finally, there were no other live players in the pot who could wake up with a hand behind Woodson. Plus, in the event he did run into a big hand, Woodson at least had a reasonable holding that would have more of a fighting chance than pure garbage.
Woodson's daring and perfectly timed use of the cold four-bet didn't help him get too much further, although he did survive long enough to make the final table before busting in ninth. Even so, this expertly played hand is still one from which to learn.
Want to stay atop all the latest in the poker world? If so, make sure to get PokerNews updates on your social media outlets. Follow us on Twitter and find us on both Facebook and Google+!