WSOP 2018: Protect Your Bankroll, Avoid These Five Poker Tourist Traps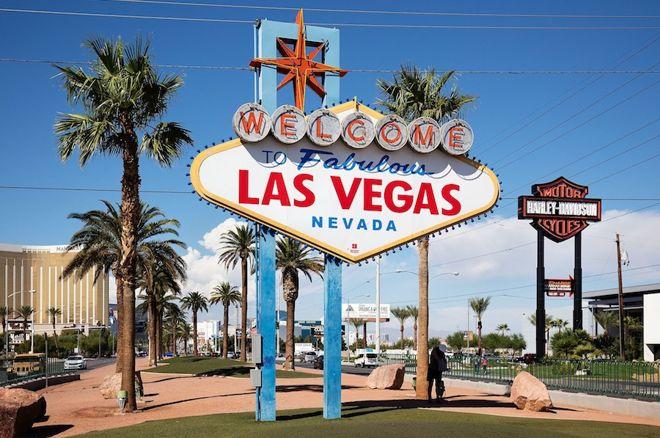 The 2018 World Series of Poker will be here sooner than you think, with the first bracelet events starting May 30 — check out the full schedule here.
* * * * *
When people travel to Las Vegas, they often allow themselves the liberty to do things that they would never even contemplate doing in their "regular" lives back home. Many of these things revolve around money, which for some tends to lose much of its meaning in the highly charged air of America's gambling capital.
This is true both for those just visiting Sin City for a vacation, or for poker players traveling there with a more specific purpose in mind such as to play events during the upcoming 2018 World Series of Poker.
In fact, much of the Las Vegas economy is based on tourists not valuing money as they normally do. Even so, there are ways to walk away with your bankroll intact if you are aware of some of the most outrageous ways that tourists sometimes part with their money. So here's a quick list of five things to avoid while still having a great time in Las Vegas.
1. Room Service
Yeah, it's sometimes really nice to have a meal brought up to your room from the hotel restaurant. But check the room services prices before you do so. $50 for a hamburger with fries and a Coke? $35 for breakfast? $20 for a dessert? Is it really worth it?
There are many places in Las Vegas, serving pizza, burgers, and other fast food, that will deliver right to your hotel room for a reasonable delivery charge of a few bucks. Many restaurants use delivery services with very little additional cost for just that purpose as well. Spending just a few minutes online and on the phone might save you over a hundred bucks of extra expense over a few meals in your room.
2. Casino Gift Shops
The casino gift shop is typically not a very good option when it comes to buying food, beverages (including alcohol), toiletries and other day-to-day items (not to mention actual gifts or souvenirs). Gift shops often feature a limited selection and outrageous prices. Better to travel around Las Vegas and pick up what you need anywhere else.
There are dozens of large, well stocked supermarkets all over the city where you can buy all the food, beverages, booze, and sundries you need. Similarly, there are many, many clothing stores, boutiques, jewelry stores, liquor stores, specialty stores, and big box department stores offering everything you might want to bring back as a gift or for yourself.
There are so many more fun things to do with your money in Vegas. Don't eat up your bankroll unnecessarily throwing your money away on overpriced purchases.
3. In-Room Mini-Bars
These are the ultimate rip-off machines. Water for $12? Candy bars for $7? Potato chips for $8? Cans of beer for $13? My advice is to completely ignore this "luxury" and instead rely on any of the thousands of other places to buy what you need, many of which are much easier to get to from your hotel-casino than you might think.
Pick up snacks, drinks, and the like when you're traveling around Las Vegas, then bring them back to your room. You'll be way ahead of the game.
4. Keno, Big Wheel, Bingo & other "Carnival Games"
Sure, many travel to Las Vegas largely to gamble it up. But there's no reason to waste your gambling on games with the largest house advantage.
Baccarat, roulette, craps, and blackjack all have house edges of 5 percent or less for their best bets. But Keno, the Big Wheel, and Bingo have a house edge that is sometimes three or four times that amount. This means that you're going to go through your money that much faster at these awful rip-off games.
Stick to games and bets where the house edge is small and you increase the amount of time you can spend on the machine hoping for a large jackpot to change your life or at least your week.
5. Bottle Service
Some folks, especially young men, yearn for the full VIP treatment when they come to Las Vegas. They don't want to have to wait in line, look for a table, or be treated anonymously when they go out to one of the hot night clubs. So they are steered to "bottle service" that guarantees them a waiting table, a host, and no line at the door.
But is $300-$500 a bottle and a two or three bottle minimum really worth it? For that kind of money you could enter a WSOP bracelet event with a shot of actually earning some significant return on your investment.
Conclusion
Sure, if you're super rich with money to burn, go ahead and burn it in any of the ways I've described above. But if you're like the rest of us, wouldn't you rather save your money for the really important things in life — like playing poker?
Ashley Adams has been playing poker for 50 years and writing about it since 2000. He is the author of hundreds of articles and two books, Winning 7-Card Stud (Kensington 2003) and Winning No-Limit Hold'em (Lighthouse 2012). He is also the host of poker radio show House of Cards. See www.houseofcardsradio.com for broadcast times, stations, and podcasts.
Photo: "Welcome to Fabulous Las Vegas sign in Las Vegas, Nevada" (adapted), Thomas Wolf, CC BY-SA 3.0.