In her first year of eligibility, Maria Ho has been selected as an inductee for the Class of 2018 in the Women in Poker Hall of Fame (WiPHoF) alongside WiPHoF founder Lupe Soto. We caught up with Ho while at the PokerStars and Monte-Carlo©Casino EPT to talk about how she felt about the prestigious honor bestowed to only 17 women since 2008.
Ho said she hadn't even realized that she had become eligible, and was honored to be selected among the initial 11 nominees.
"I literally just turned 35 a week or two before the public nomination process ended, so when I found out that I was nominated I was really surprised. I've been in the industry for 12 years, which is a fair bit of time. I know there are so many amazing and deserving womean that have done so much for this industry that would — and perhaps should — get nominated before me."
Earlier this week, it was announced that following a vote by WiPHoF Hall Members and selected media members, Ho had been selected for the Class of 2018.
"I honestly didn't believe it at first. It really was one of those things where it was just an honor to be nominated. I know that's something that everybody says but it really was! I really wasn't expecting to be voted in. I felt like I was up against so many incredible women that I was just happy to be part of the group of nominees!"
Ho is no stranger to the WiPHoF after speaking at the 2016 ceremony where Debbie Burkhead and two-time EPT champion Victoria Coren-Mitchell were inducted.
"It was an honor to be asked to speak at the Induction Luncheon. It was a priority! I was playing in a tournament, but I came and spoke and then headed back to the tournament! It's such a great celebration and I know some of the people already voted in and I have tremendous respect for all of them."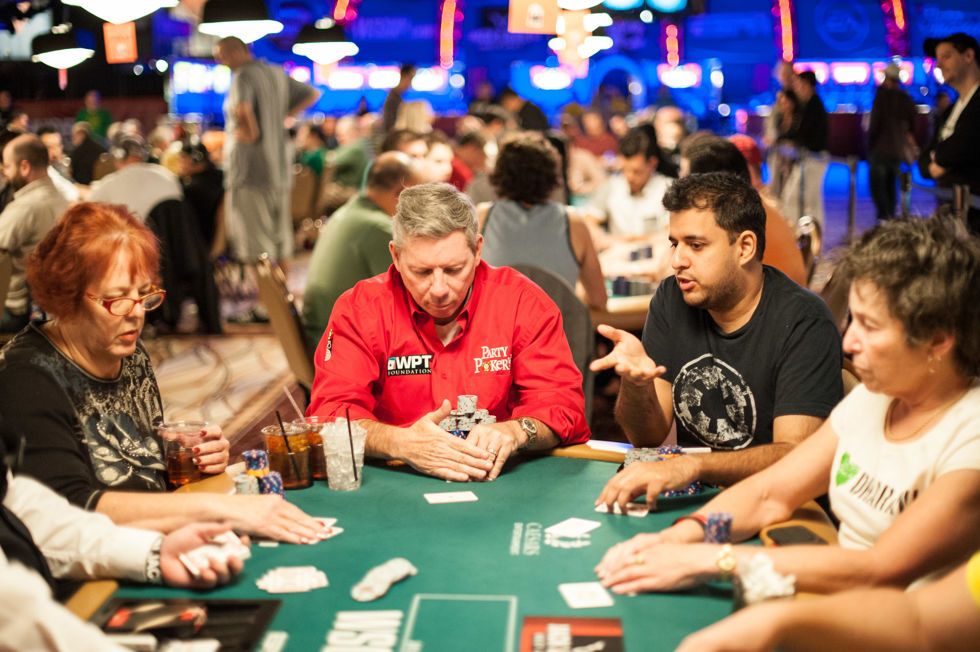 According to Ho, she calls WiPHoF members and poker legends Linda Johnson and Jan Fisher her "poker moms".
"I look up to the pair of them so much. They've always been huge proponents of everything that has to do with women in poker. I'm just happy to have a chance now to be even closer with this bond we now share of being in the WiPHof."
Poker Results
Throughout her career, Ho has had several remarkable scores, not least in being the only player to ever hold the title Last Woman Standing on four separate occasions across WSOP and WSOPE Main Events.
The first of these was in 2007 where she finished 38th in the WSOP Main Event for $237,865, with Ho just a year and a half into a professional poker-playing career.
"To be able to have such big results on a stage as big as the Main Event is nothing you can prepare for or imagine, especially in your early career. It wasn't just the best learning experience I could have gotten at the time, but it also just opened up so many doors for me. Not just in terms of opportunities, but have the realization personally that maybe I have the opportunity to do more in poker than I thought. When I first got into the game, I viewed my career purely in terms of playing. I didn't think of the possible platform I could have moving forward or the ways I could help or impact other females trying to get into the game."
They're just not things you think about until you have a run like the one I did in 2007, where you realize that there's actually some importance in this finish. I took that responsibility very seriously. I remember being like 'Maybe this is a turning point, where I look at poker as more than just playing the game?'"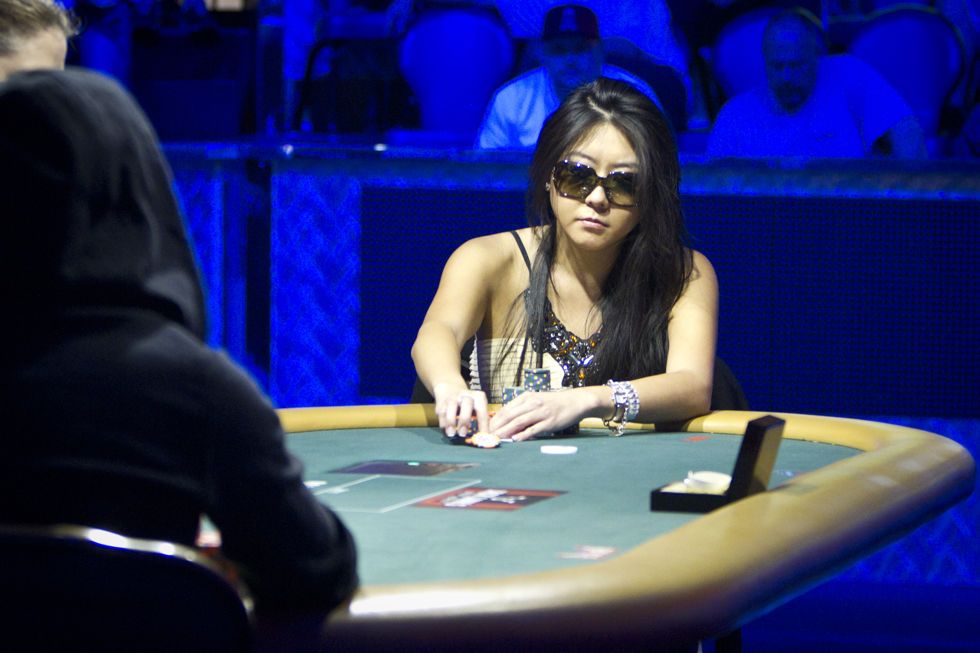 Four years later, Ho made history by recording the largest ever cash by a woman at the WSOP, after finishing second in Event #4: $5,000 No-Limit Hold'em for the astonishing amount of $540,020.
In her runner-up interview at the time, an emotional Ho — now in her sixth year as a professional poker player — was disappointed with her runner-up finish.
"I feel bad for saying that because I won a lot of money," she said at the time, "And I should be proud, but there is a point in every poker player's career where you want that bracelet. It's so tough to get here. But if my finish, and how I do, and any success in poker I have had is something that other females can share and enjoy and that will perhaps bring them into the game, then I feel happy to say I contributed to that."
Now, nearly seven years on, Ho still admits that she was humbled by her biggest success.
"I was so close to winning a bracelet, but I was denied. Even having that realization makes you want it so much more, and makes you realize the work that has to go into getting to that next level, and setting myself up to have that opportunity again.
"The result also meant I stopped looking at my poker as having to prove something. In poker, you always feel like you have to prove yourself, not just if you're a woman. You always feel like there are better players than yourself judging what you're doing. That moment [in 2011] was where I felt like I had started doing it for myself and I was believing in myself and the work that I've put into the game.
Once you don't feel like you have anything to prove anymore, it's a whole weight off your shoulders and you can approach the game from a different, more confident angle."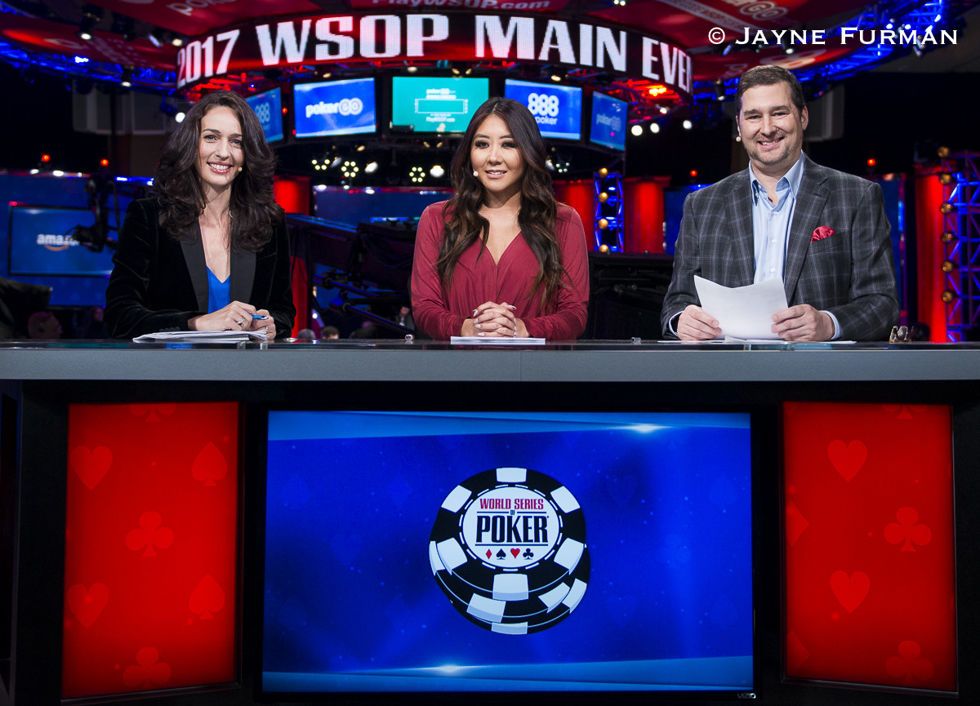 Away from the Tables
Ho's career has come a long way since then, taking on more roles away from the poker tables. In 2013, she joined the Heartland Poker Tour's broadcast team, becoming the first woman in history hired to a poker television show as the resident strategic commentator. She has since co-hosted and commentated on a variety of other shows including the Super High Roller Bowl and was part of the WSOP Main Event broadcast team on ESPN in 2017, and now co-hosts WPT's King of the Club on Fox Sports Net.
"In the last few years, in some ways playing poker has taken a little bit of a step back in my list of priorities and where I'm spending my time. With my ambassadorial and broadcasting roles, I've found that it's giving me more fulfillment by branching out and doing different things.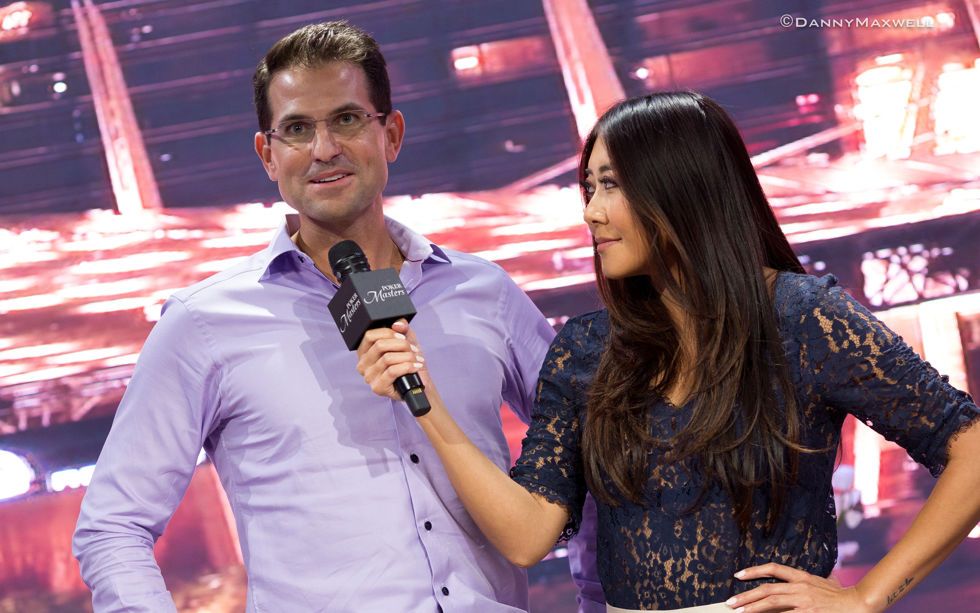 "I love the challenge. Not that I don't find poker challenging, it's just that in these new roles you're just a little less comfortable. I love finding things that maybe I don't think I'm that good at, but that I want to be good at. There's nothing like just putting yourself out there."
However, Ho admits that she doesn't want the game of poker to pass her by and that she constantly wants to be seen and known as a good poker player. In the 2017 WSOPE Main Event, she finished sixth for 174,365 ($202,875).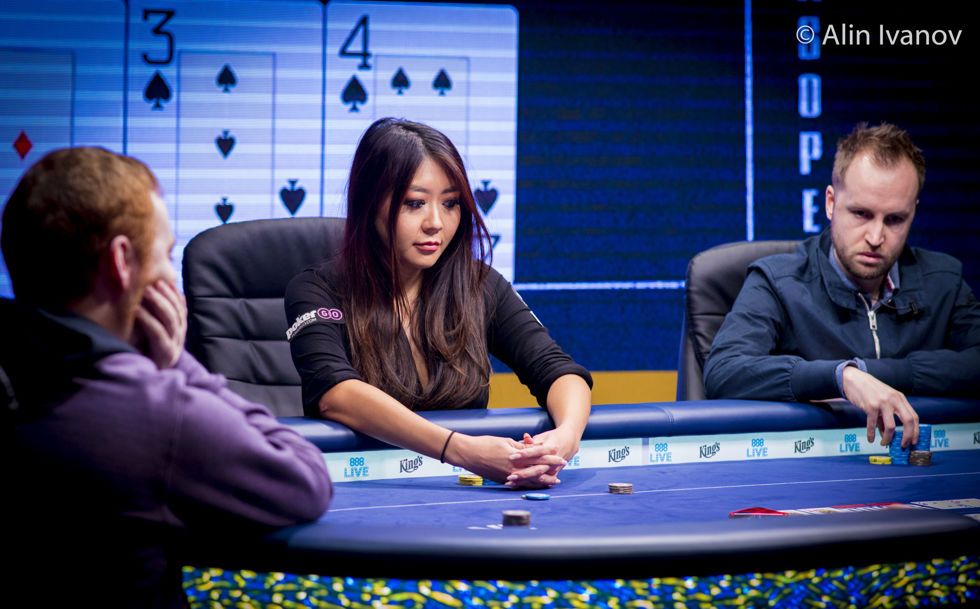 "Having a deep run in the WSOPE Main Event was really important to me because I don't want a stagnant career. I want to put up new benchmarks and always feel like I'm outdoing myself. You see, certain people come and go or fade away, and I just always want to feel like I'm making sure that as long as I'm still passionate, I'm doing everything I can to improve and move forward."
Ho says that over her career, she has seen women take great strides in the poker industry. She spoke about how she would often be the only female in the room, whereas now she is part of more than a handful in a given tournament.
"In my time in the game over the past decade, I've seen more and more women in the game which is already a huge win. There are always new faces and people that are very competitive, especially those who are at the top-end of the rankings, and playing 25k tournaments. It's great to see that sort of progress and it's great to feel that women are more comfortable in this environment.
"We've still got a long way to go. Women account for 3-4% of fields and I really think that there are so many elements of this game that actually favor females in some ways. I just want people to firstly be interested in poker, but also to be willing to put themselves out there in a situation that is different to what they're used to."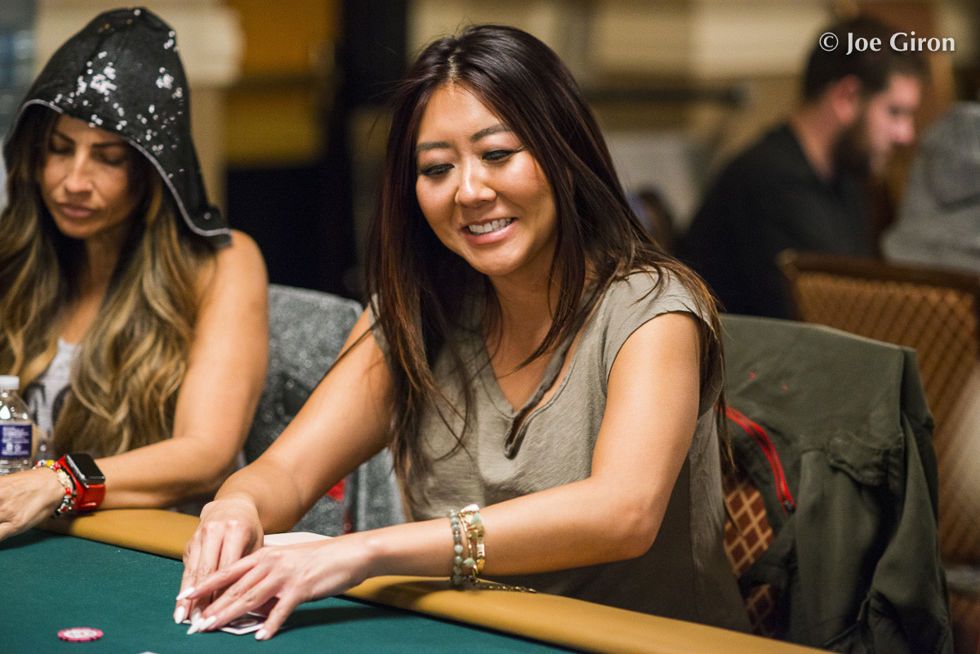 The Future
Before Ho leaves poker (she didn't specify a timeframe), she says that she wants to contribute even more to the industry, especially with her experience with the Amazon eSports' Mobile Masters.
"I'm always thinking about how we can make this an environment more welcoming to recreational players. Even from the broadcasting side, I am trying to think about how we can make it entertaining. I see how the eSports world has transformed the way people are watching video games and that whole experience, and I want people to get that similar experience from playing poker.
2020 is a long way away yet, but with two poker heavyweights scheduled to turn 35, the same age as Ho, we couldn't help but ask her what she thought of the chances of Vanessa Selbst and Liv Boeree.
"I think Vanessa's chances are great. She's a shoe-in. If they let me in my first year... Vanessa should definitely be in. What she has done can't be understated. She is one of the all-time greatest tournament players, and in females especially.
Liv as well, she's done so much outside of poker with her TED talks among other things. To me it's all about having that reach; someone like Liv really has that reach and that is very important to the poker community as a whole.
"I think both of their chances are great, but Vanessa's definitely a shoe-in in my book."