Three years ago, on his way to taking down the 2015 EPT Grand Final Main Event for€1,082,000, Adrian Mateos sent Ole Schemion to the rail in sixth place. This time around, with 13 players remaining in the PokerStars and Monte-Carlo©Casino EPT Main Event, the shoe was on the other foot.
Mateos three-bet all in from the big blind with pocket fives but Schemion called with pocket nines and sent Mateos to the rail. After his elimination, Mateos spoke briefly with us about another deep run in the sovereign city-state.
"I have good memories and it's really good to play here," he said. "I like the place, I like the casino. It's always a pleasure to play here."
Making one deep run in an EPT Main Event field is difficult enough, but things were made especially difficult this time around with the strength of the field.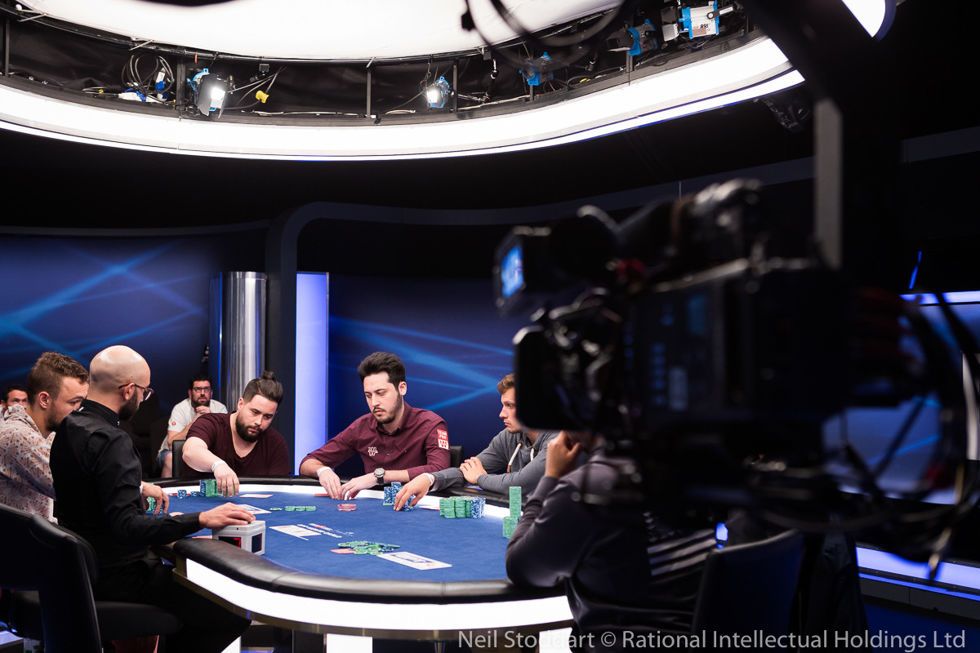 "It's true that the table had a lot of good players remaining, so of course it's going to be tough. To win a tournament you need a lot of luck, and against a strong field you need even more luck to win or even to be in the top three. Making deep runs is difficult, but this time I didn't have the luck I had in 2015 to win."
Following Mateos' exit, Schemion is now vying for the chip lead with 12 players left. Mateos said that he has a lot of respect for the German.
"He's one of the best players in the world; I really like his game. I knocked him out at the final table in 2015, and now he's eliminated me. That's just how it goes. I had more luck then, and sometimes he has more luck!"
Mateos still has some interest in the Main Event, with friends Davidi Kitai and Javier Fernandez still in contention.
"I'd be really happy for them if they win," said Mateos. "So I'm going to be railing both of them."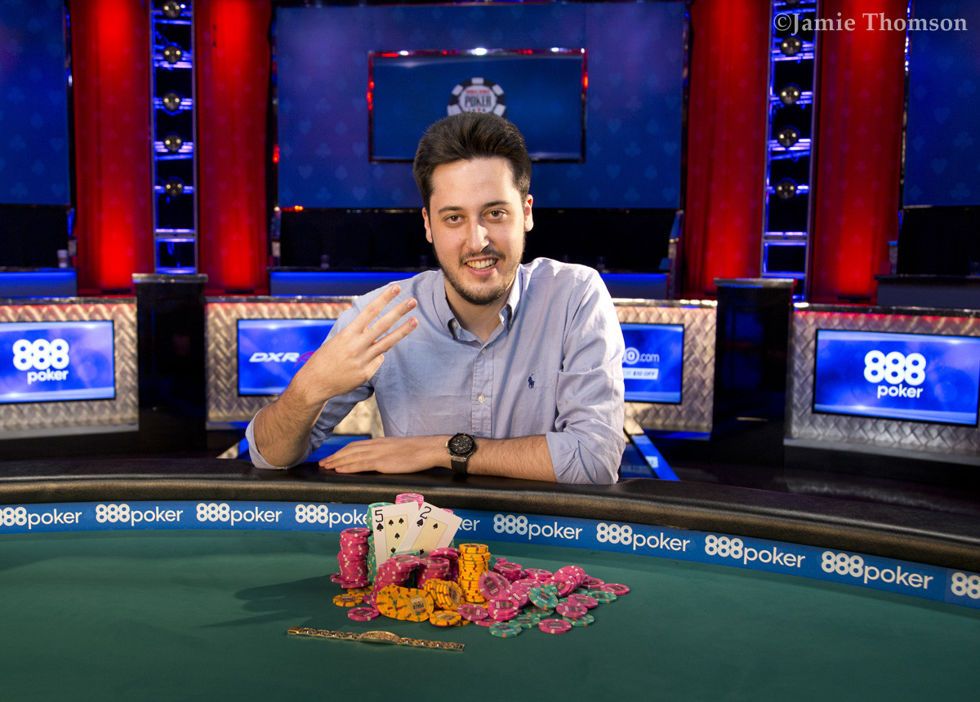 Like most poker players this time of the year, Mateos' attention now turns to an extended summer in Las Vegas for the 2018 World Series of Poker. Having won a bracelet last year in the $10,000 No Limit Hold'em - Heads-Up Championship - the Spaniard's third and second in two years - how does he rate his chances for further WSOP glory?
"I think I'm ready to have a really good result there," he said. "I'm really excited to play and compete with the best. I aim to play all the High Rollers and to win a lot of money."
This year there is an extra special High Roller, with the return of the $1,000,000 Big One for One Drop. Will we see Mateos in action there?
"When I say all the high rollers, I mean all the high rollers, so probably the One Drop. I've not decided yet, but I think I have a really big chance if I do play it."
The Spaniard already tops the Spanish money-list, and at 23 years old, he is the youngest three-time bracelet winner. But a win in the One Drop would cement his status as one of the best young poker players of the modern era.