All Mucked Up: 2012 World Series of Poker Day 21 Live Blog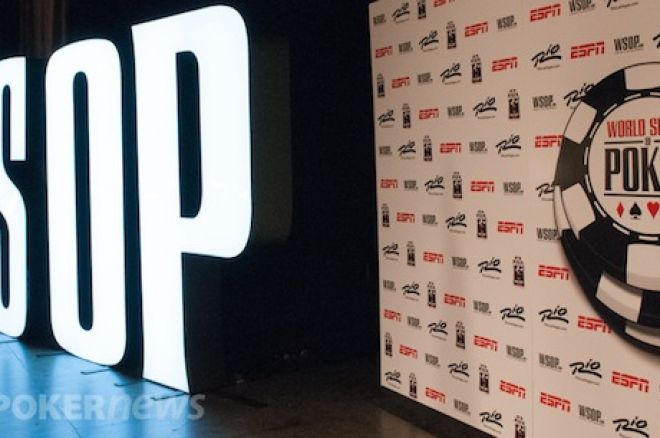 All Mucked Up is a live blog of all the stuff you want to know at the 2012 World Series of Poker, besides hand histories and bad beats. Well, we might add a few in here, everyone loves a good bad beat story — unless it happened to you. Check back often for polls, soundbites, celebrity sightings, and who knows what else!
Still an Old Man's Game
There were over 4,000 entrants in Event #29: $1,000 Seniors No-Limit Hold'em Championship. Only 24 remain and the cream has really risen to the top of this field. Still alive is 2008 November Niner Dennis Phillips, as well as Hoyt Corkins. Both with mountains of chips.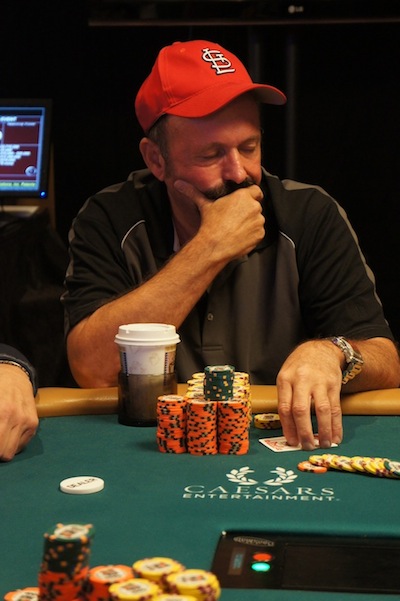 The rail for this tournament is exceptionally large considering that it's a seniors event. It is the only tournament currently taking place in the Rio, and it seems that everyone has gathered around to watch the final three tables play out.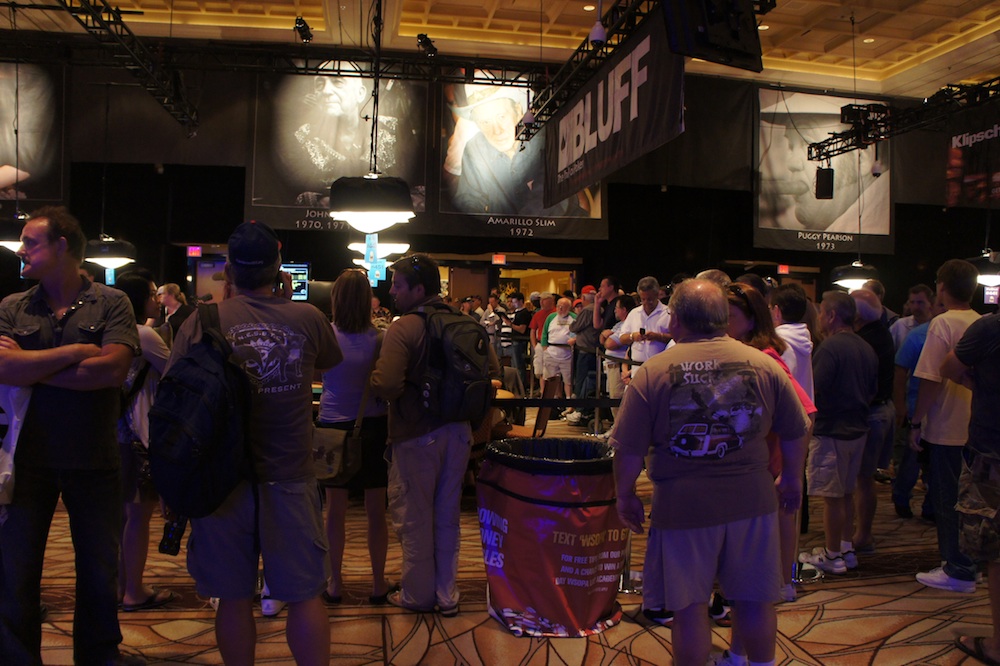 Hoyt Corkins went generally unnoticed yesterday, as he quietly built himself up among the chip leaders. We'll try to catch up with Corkins on break to see how he did it.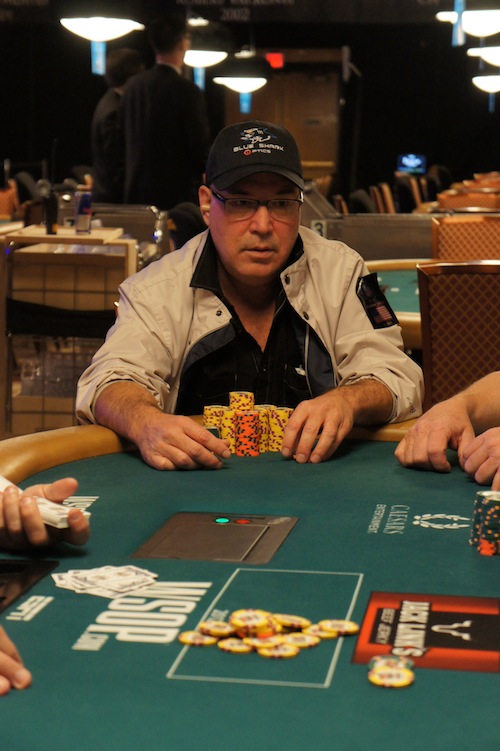 Starting soon is Event #33: $1,000 No-Limit Hold'em. We saw Paul Wasicka rushing in the room to make sure he doesn't miss a hand. We'll also try to catch up with some players from this event as the day goes on for some strategy tips and stories from the felt.
This Field is Full of Donkeys
Here in the Muck we're always looking for interesting things; Interesting outfits, interesting hair, interesting prop bets, etc. Today, we found a couple of interesting card protectors: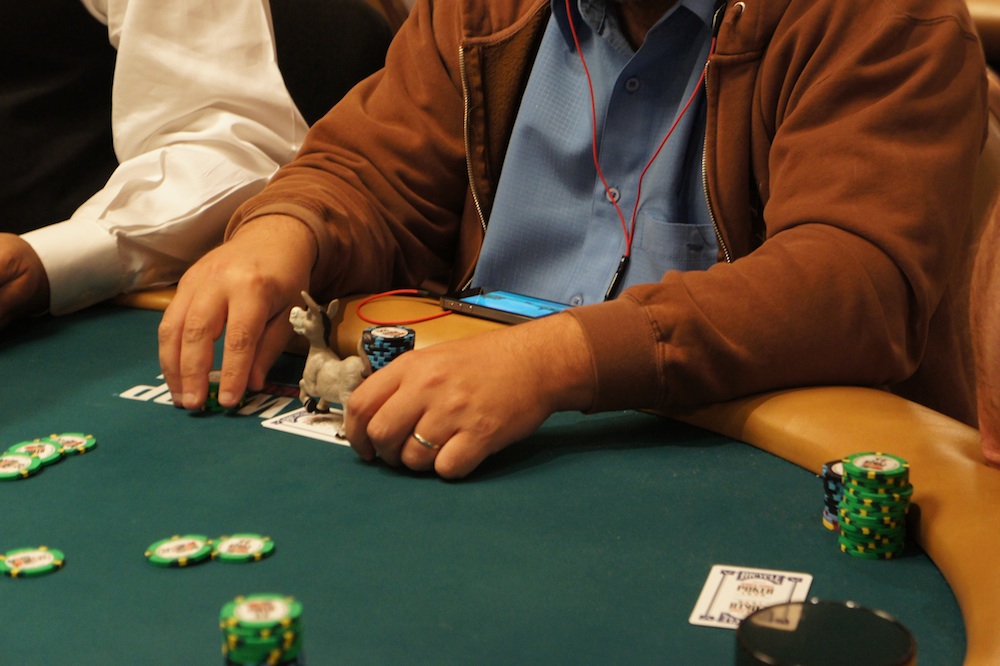 This gentleman in Event #33: $1,000 No-Limit Hold'em was using a donkey, from the popular Shrek movies, as a card protector. And he wasn't the only one using a donkey.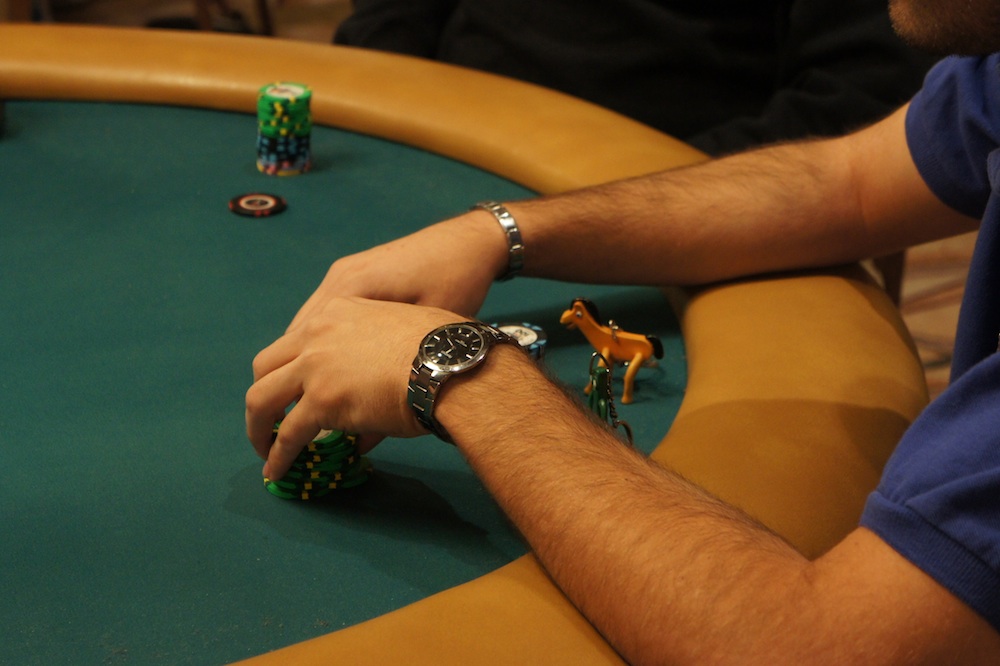 This gentleman was using the characters Gumby and Pokey as card protectors today. While Pokey is more of a pony, it was close enough for us to spot the similarity to the donkey. Either way, we'll be keeping our eyes peeled for more interesting card protectors for the rest of the series.
Celebrity Look Alike - Day 21
We love bringing you celebrity look alikes and we think we found a pretty good one today in Event #33: $1,000 No-Limit Hold'em.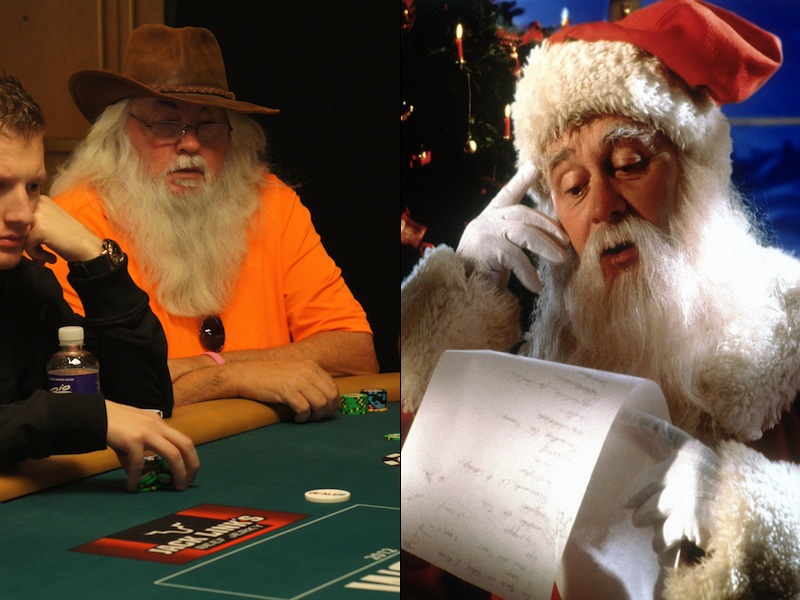 Does this man look like Santa? Let us know what you think in the poll below.
Poll
Does this man look like Santa?
If this man is in fact Santa Claus, he's a long way from home and it might be a little warm for him down here in Las Vegas. Who knew Santa could play cards?
Pals Go Deep Together
We caught wind of an interesting story in Event #29: $1,000 Seniors No-Limit Hold'em Championship today. Apparently, three players who are left in the field, from the original 4,128, are all good friends who live near Alberta, Canada.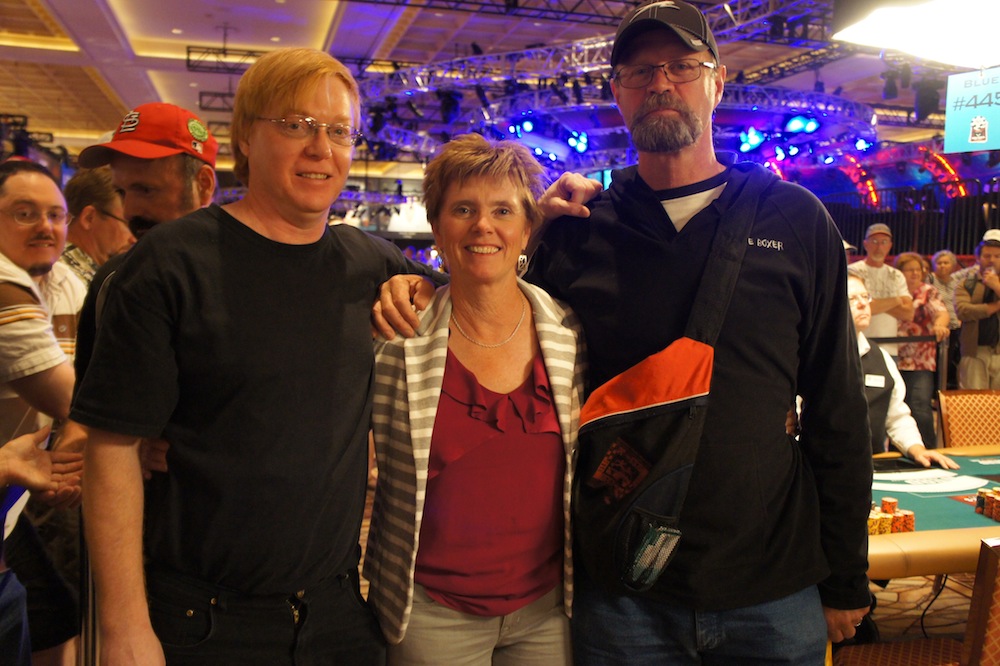 Clifton Green and Carolyn Tulloch play poker together at Red Deer Casino in Alberta, Canada. Carolyn Tulloch and William Thomson play cards together as well in Calgary. All three have known each other for years. It's truly an amazing feat to have all three so deep in a 4,000 player field.
A friend of theirs, Pam MacNaughton told us that a group of 12 of their friends came down to the World Series of Poker and decided to play in the seniors event. Now, only three remain, Tulloch, Green, and Thomson, in the field of 16 that are remaining. They all have a shot at the bracelet and adding their name to the seniors event trophy.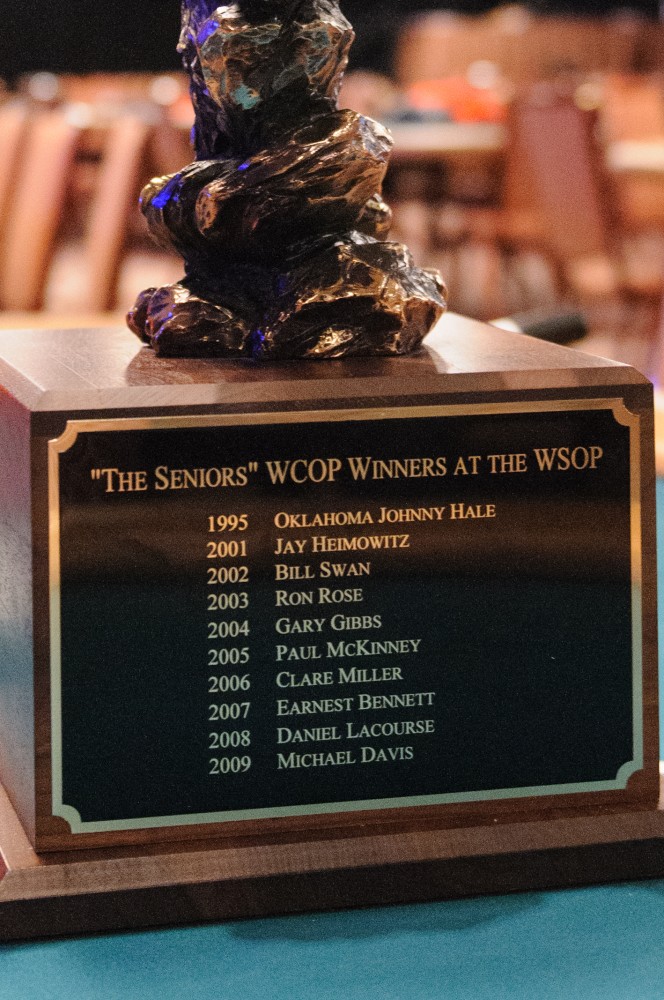 A Touching Moment Between Father and Daughter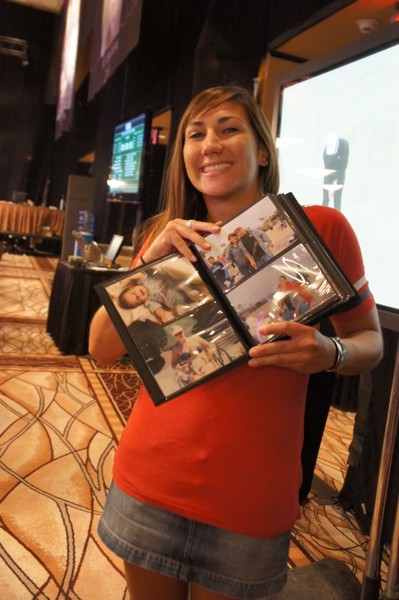 Freddy Deeb has taken his seat at Table 447 in Event #31: 10,000 H.O.R.S.E. and his daughter Jeanine Deeb brought him a present. She put together a photo album for him that had pictures from their entire life.
It put a giant smile on his face and should put him in a good mood for the tournament.
Jeanine is well known among the poker community. She worked for as intern for the WSOP for a while before joining the World Poker Tour.
What's on Your Head? Day 21
We caught this gentleman in the field ofEvent #31: $1,500 No-Limit Hold'em.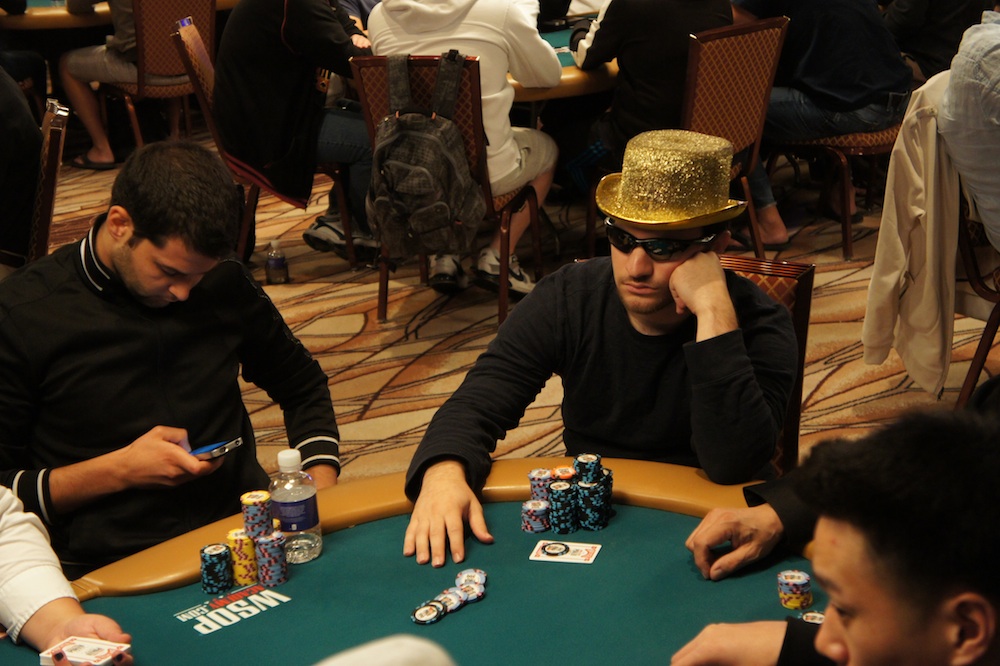 We have to stay, this hat really caught our eye with all its sparkle. Maybe not quite as eye catching as Kennii Nguyen's jester hat, but it's definitely out there.
Mom and Pop Hellmuth on the Rail
Phil Hellmuth's parents are on the rail to watch him in Event #32: $10,000 H.O.R.S.E. We caught this picture of them on the rail: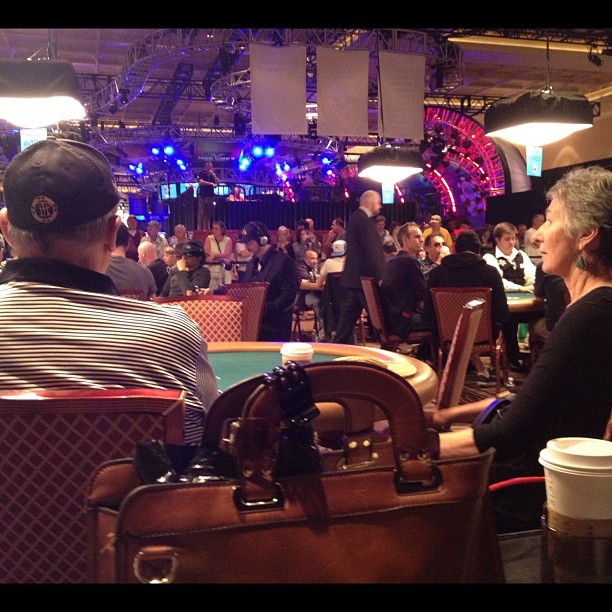 If Hellmuth wants to give his dad an amazing father's day gift, maybe he can give him his 13th bracelet.
Big Rails at the Seniors Championship Final Table
There are nearly 200 people on the rail at the main feature table in the Amazon Room right now, and why you might ask. The Seniors Championship final table! This group seems to be the most united since Phil Ivey's final table appearance and is the second biggest crowd we've seen so far that the World Series of Poker.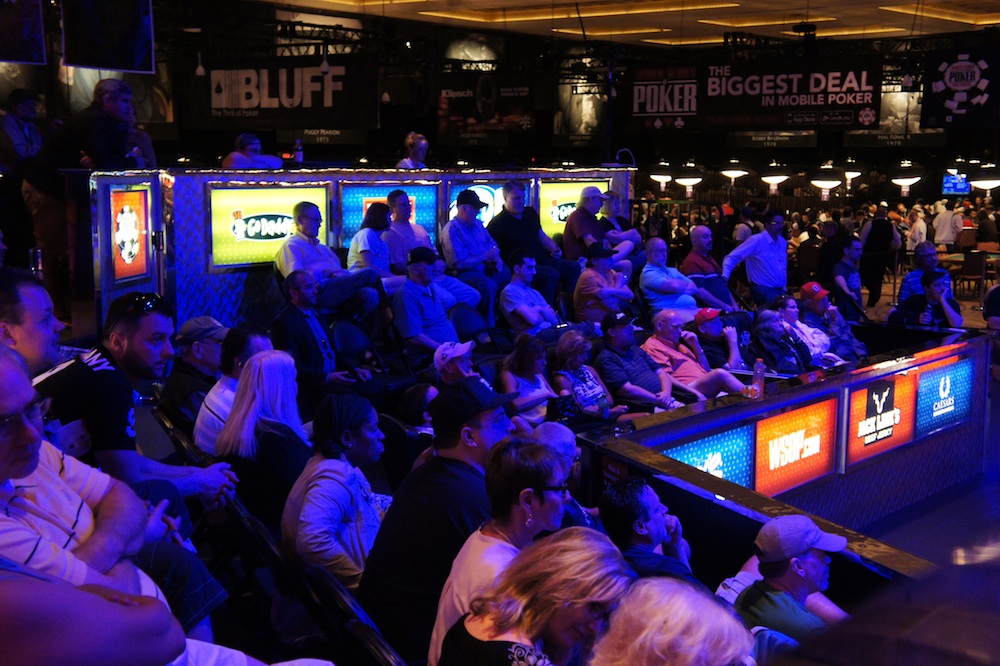 There are plenty of awesome story lines for today's event, including Dennis Phillips and Hoyt Corkins both making the final table. But one of the coolest story lines is Allyn Jaffrey Shulman making the final table of this event in the same week that Jeff Shulman final tabled Event #20: $5,000 Limit Hold'em and Barry Shulman final tabled Event #19: $1,500 No-Limit Hold'em. Truly a testament to the poker skill passed through the Shulman family. The crowd seems to be a Phillips fan base as every time he wins a pot, they go crazy.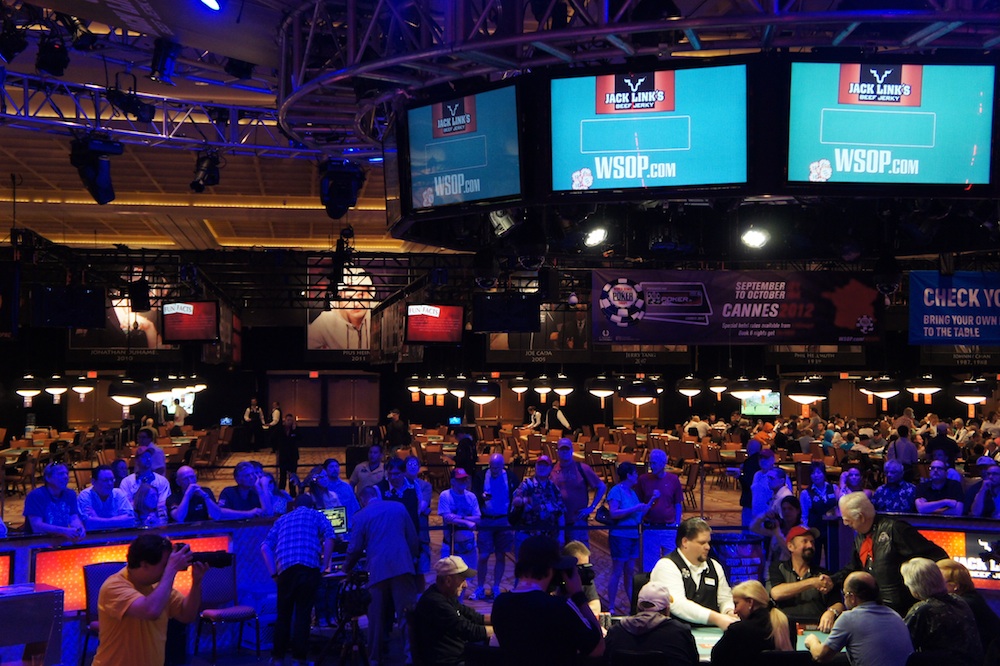 The seniors event has brought forth plenty of great story lines for us to follow.
FLOOR!
We got to talk toMarvin Rettenmaier about his most recent tweets after he busted from Event #33: $1,000 No-Limit Hold'em.
Just got an official warning for being on the phone while having cards... Damn it feels good to be a gangster!!! @WSOP

— Marvin Rettenmaier (@MadMarvin)
U gotta be kidding me!?!? Now I actually got a 1 round penalty for writing this!?!

— Marvin Rettenmaier (@MadMarvin)
How can I not have a phone in my hand sitting in the cutoff when first card is dealt? How do I get a whole round penalty for that?

— Marvin Rettenmaier (@MadMarvin)
How am I supposed to notice that the first card gets dealt when I'm on my phone? doesn't make any sense to me... @WSOPTD

— Marvin Rettenmaier (@MadMarvin)
So Marvin, can you tell us what happened?
Well, I was on my phone, checking the soccer scores. I mean, there are some rules that have to be followed, and some things should be a little more lenient. They warned me and I was a good boy for a little bit, but then a few hands later I had my phone in my hand when they dealt me my first card and I got a penalty.
Did that make you pretty upset then?
Yeah. I thought it was just too much. I mean, I saw a lot of people doing other things that were a lot worse than what I did. I mean I saw a player at my table muck his cards out of turn and that's a lot worse than what I did. There are other things that they should prioritize over that.
Do you think the dealer was out to get you then?
Kind of. He called the floor over right away and he was actually laughing at me.
How was the field in that tournament?
It was ridiculous. It's so amazing. My table was so great. I mean you have to be a little bit lucky because you have to accumulate some chips.
Did you see anything really ridiculous in particular in the tournament?
There was a lot. But my favorite was when this guy had some chips, and they were on the river, and this other guy he had a little more than him. The board was
and one of the guys moves all in, and the guy folds then he shows him
. That was pretty funny.
The Lady Bug Queen
We were fortunate enough to get this gem fromFaraz Jaka, who tweeted about a particular woman at his table:
All sorts of characters @ my table. This ladybug lady just busted out a poker dog that's singing "the gambler" #fun http://t.co/DeGsUrBI

— Faraz Jaka (@FarazJaka)
We went to the table to see if we could catch a peek at the lady bug queen, who was calling her self "Gina Junebug."
Here's what we saw: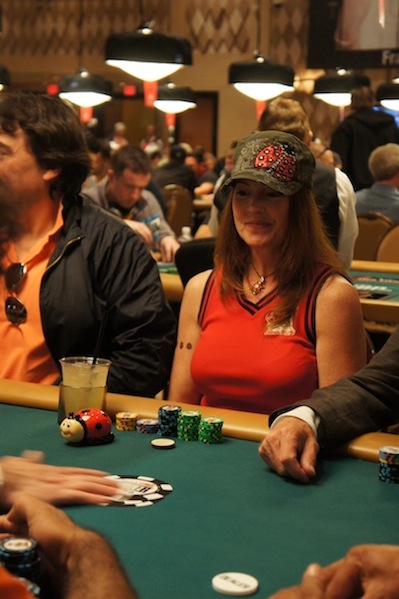 The woman, as you can see, was wearing a ladybug hat, with a ladybug necklace, a lady bug t-shirt, complete with a ladybug armband tattoo, and a giant ladybug card protector. Jaka, who was still at the table, looked as if he was in physical pain from what was going on around him.
"Gina Junebug" was sipping a beverage that was in front of her, and we're not exactly sure she was completely sober. Junebug is one of the best characters we've seen so far at the World Series of Poker, and we'll be sure to let you know if we meet anymore like her.
Who Ya Got?
Several poker notables in the $10,000 H.O.R.S.E. event were huddled around the TV in the Amazon room sweating game three of the NBA finals between the Miami Heat and Oklahoma City Thunder. The series is currently tied at one game apiece.
Among those watching were Mike "The Mouth" Matusow, Cory Zeidman, and Team PokerStars Pro Jason Mercier.
"OKC in five," Matusow yelled out. Mercier fired back, offering 8-1 on Matusow's prediction. No word yet if a prop bet was made.
We asked Mercier, a Miami Heat fan, for his prediction.
"Miami in five."
Zeidman, a Florida native from Coral Springs, picks the Heat in five as well.
"I was at game six (Eastern Conference Finals) sitting courtside," Zeidman said.
The TD (Tournament Director) asked Zeidman, "Where are you sitting?"
"Courtside," replied Zeidman.
The TD replied, "No, in the tournament, breaks over."
Three's A Crowd
There's currently three former WSOP Main Event Champions in the Amazon room. Phil Hellmuth andHuck Seed are playing in the$10,000 H.O.R.S.E. event and Team PokerStars Pro Joe Cada is in Event 31: $1,500 No-Limit Hold'em. Which of the three do you think have a better chance of winning the Main Event this year?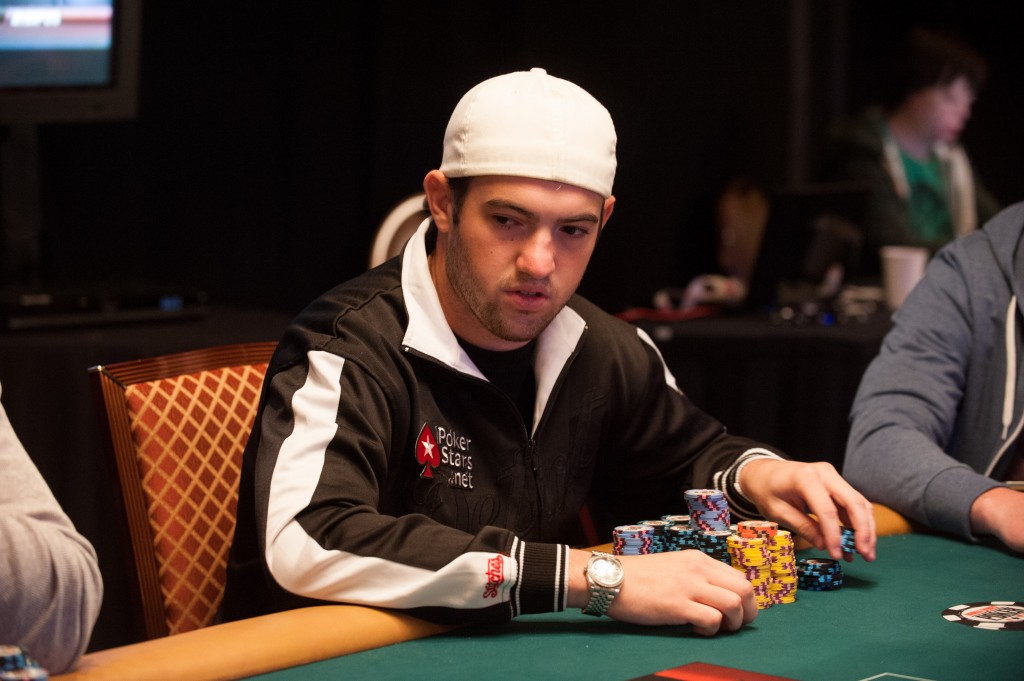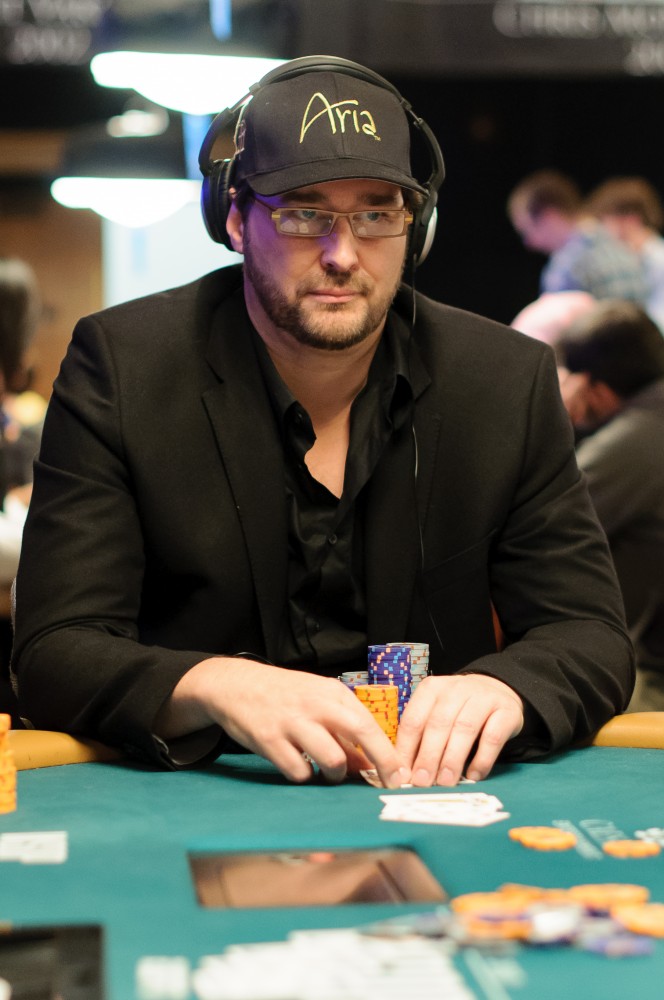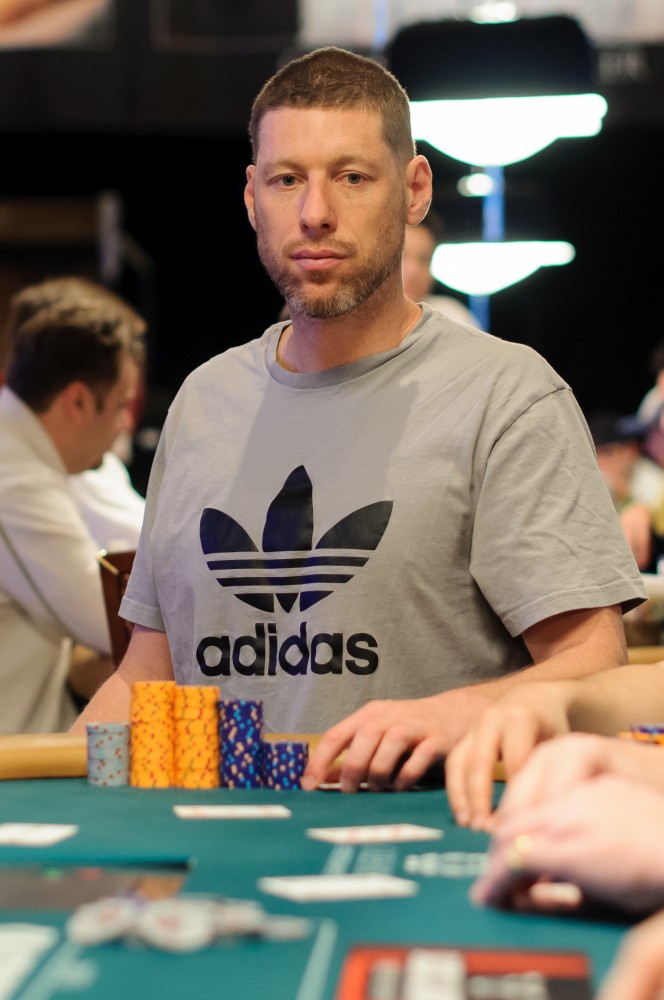 Poll
Who Has A Better Chance Of Winning The Main Event in 2012
A Boss On And Off The Felt
We caught up with Partyush "FenwayKing" Buddiga in the Amazon room. In addition to his poker prowess, Buddiga is also the COO of Tree House Productions; a clothing company based in Colorado.
How would you categorize the clothing line?
It's geared towards the "Long board" and "Dubstep" culture.
How did you become involved?
A couple of friends started it a couple of years ago. I was in college in my senior year taking a marketing class. So for a project for school I made a business plan for Treehouse productions. I wasn't really even involved at this point. My friends liked it and thought the plan was sick.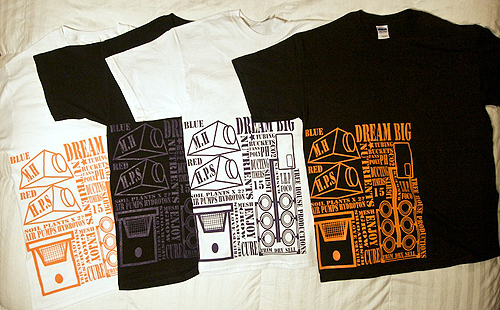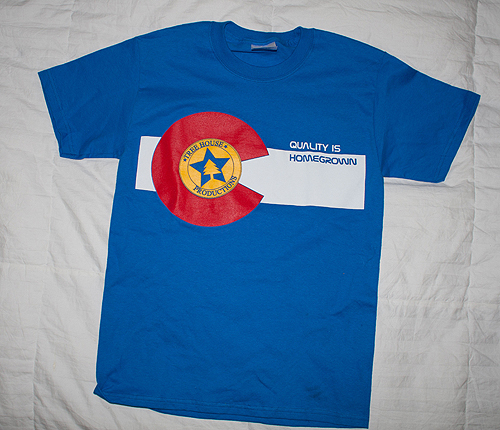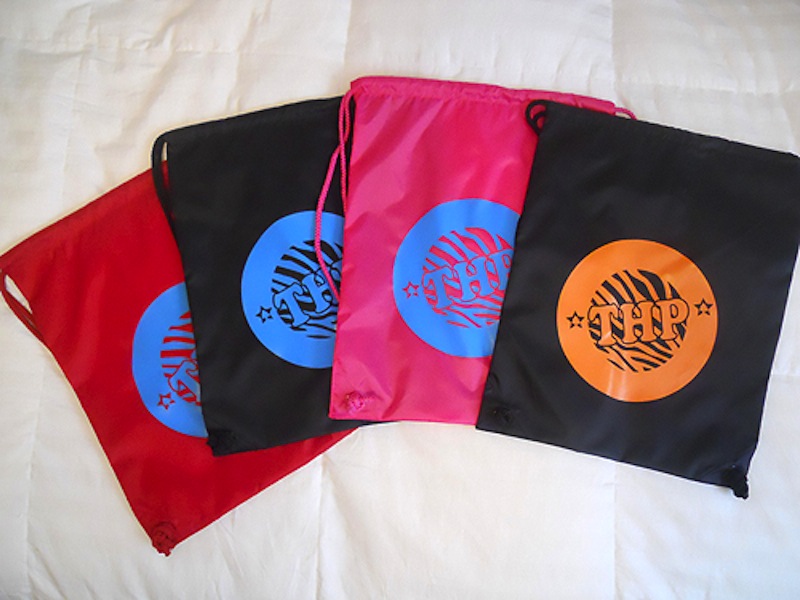 Outfit Of The Day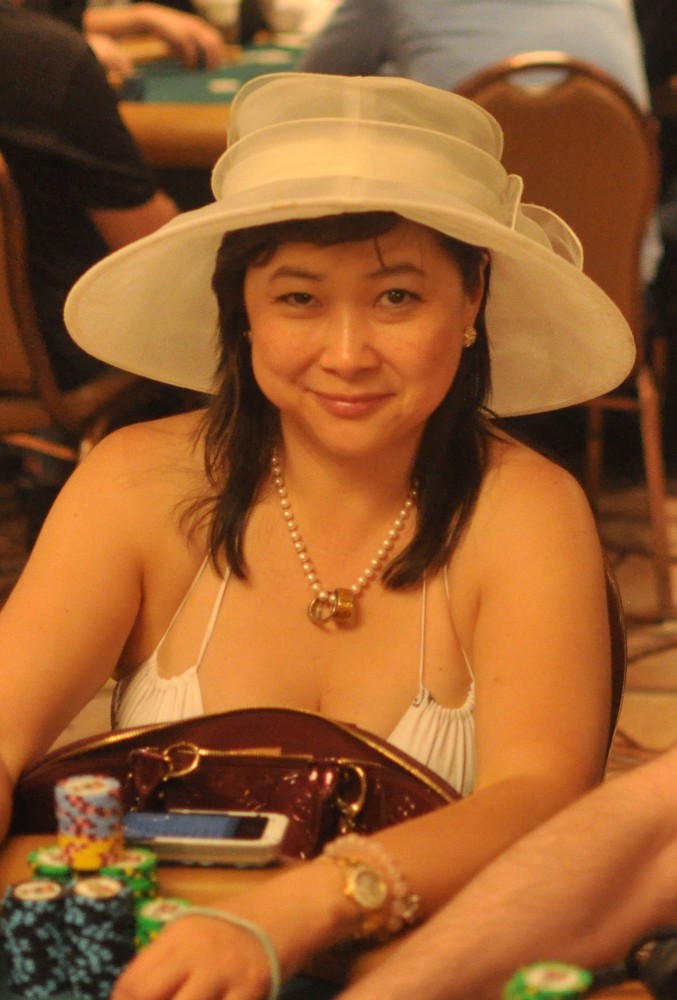 Poker Pro J.J Liu is known for her stylish wardrobe choices at the felt. We spotted her in the $1,500 No-Limit Hold'em Event. She's dressed in an elegant white outfit and hat that would be appropriate for the Kentucky Derby, all that's missing is a Mint Julep in her hand. We'll attempt to catch her on break to find out where the inspiration for her wardrobe comes from.
Fashion Faux Pas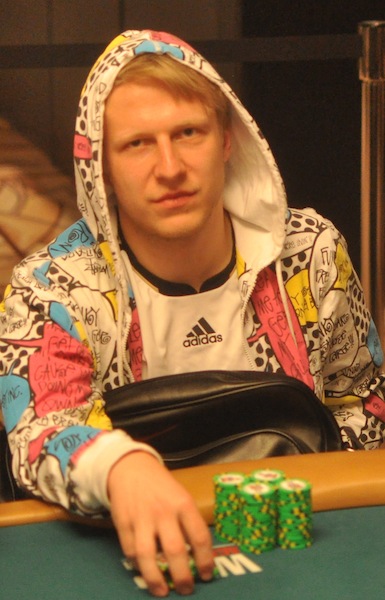 We know it can get cold in the Rio and wearing a hoodie is understandable, but it might've been best to leave this one in the closet.
Final Table Of The Seinors
The $1,000 Seniors No-Limit Hold'em Championship is down to six players. Dennis Phillips and Hoyt Corkins are the big notables at this final table.
We caught up with poker pro and journalist Bernard Lee on the rail and asked him his pick to win it.
"Dennis Phillips has a big chip lead and the two people to his left are short. He's my pick, but Hoyt just doubled up," Lee said.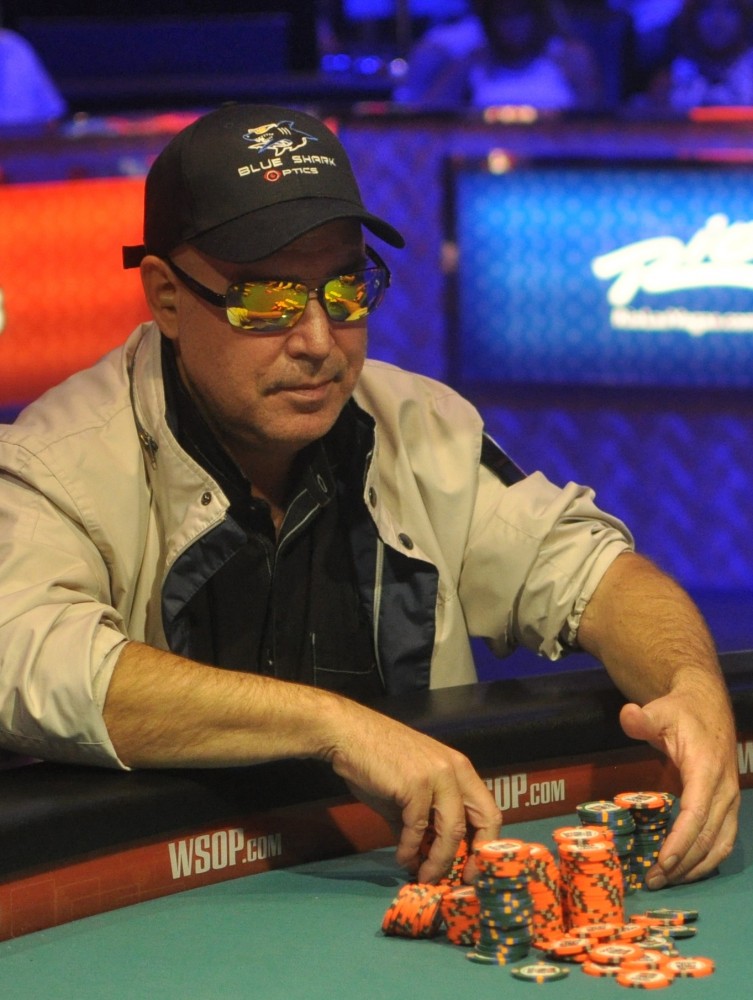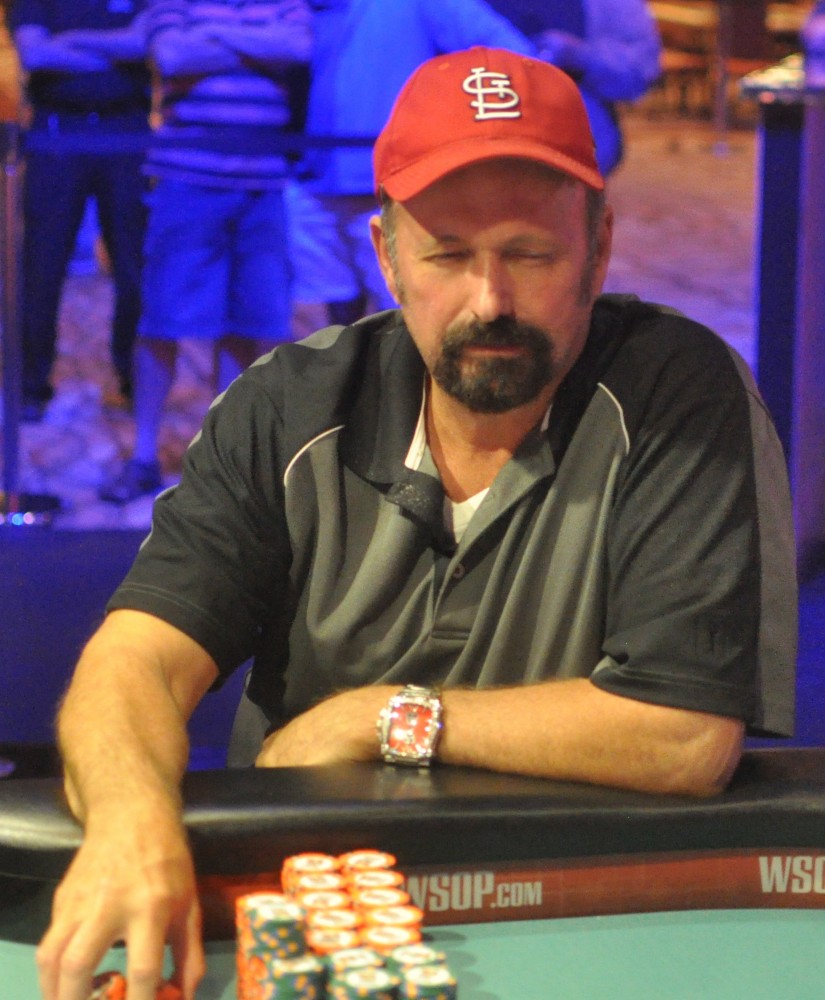 Five streets with Hong Kong Kenny Wong
We caught up withHong Kong Kenny Wong in the halls of the Rio for a round of five rapid fire questions.
What's your favorite WSOP Event?
The Pot-Limit Omaha Six Max. I'm playing it tomorrow.
Where your favorite place to play cash?
Hong Kong
Where's you favorite place to play tournaments?
Where's you favorite place to eat in Las Vegas?
L'Atelier de Joël Robuchon in the MGM
Who's your pick in the NBA Finals?
Miami
Hat Of The Night
The winner of the Hat Of The Night goes to this player.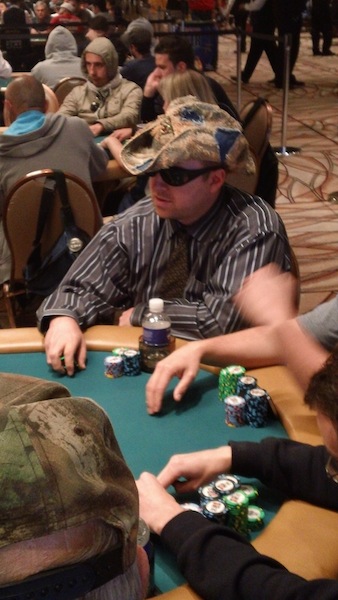 We'll give the guy extra credit for pulling off the look with a shirt and tie.
Inconceivable
Phil Hellmuth,Nick Schulman, John Hennigan, and Phil Ivey, are just some of big names left in the H.O.R.S.E. event. These guys have played countless hours of poker together over the years. The familiarity in which they interact with each other would make you think it's a weekly home game instead of a $10,000 WSOP event.
The money bubble had just burst as 23 players remained and the obligatory table changes took place. What transpired was a bit strange. Two of the new table draws were almost identical to what they were prior to the bubble bursting, leading Hellmuth to question the competency of the Rio Staff.
"The chances of this happening are like 40 million to one, so either you guys are wrong or it's a 40 million to one shot."
Hellmuth wanted a redraw but Hennigan and Schulman were over it and wanted to get the game going.
"Can we just f**king deal the cards, Schulman pleaded, as he slammed his hand on the felt.
Hellmuth obliged and took his seat next to Schulman and laughs ensued. As a bystander, watching these guys talk to each other is just as entertaining as the card playing.
We encourage everyone to get involved with "The Muck." See something you think is Muck worthy? Send it to the muck@pokernews.com. We accept all media including photos and videos.