@AsianSpa Blogs: WSOP Drama, Brad Booth, and More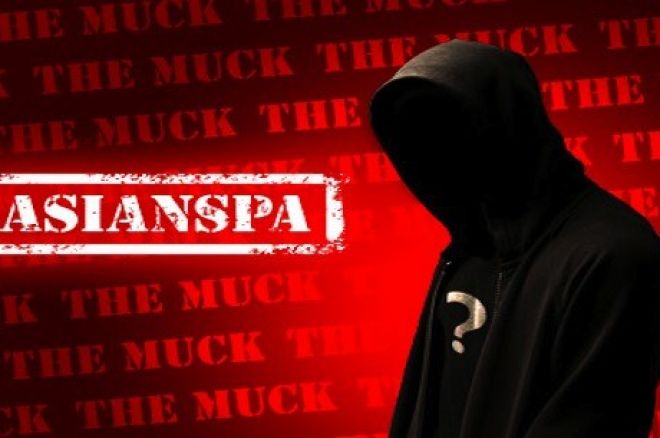 Disclaimer: The views expressed are those of the author and do not necessarily reflect the views of PokerNews.
Another week in at the WSOP and after two events, I have one cash. I cashed in the $1,500 no-limit hold'em event for $3,216.00 which makes me plus-$216 so far in the WSOP. I can't complain it's been enjoyable and it's great to see and hang out with fellow players and see one that took a desk job and put on some weight (Hobbit — Dave Stann). I have to give a shout-out to #TeamSpaLoyalist Lee Childs for realizing the power of Spa! He cashed for $22,885 after requesting some #SpaRunGood™ and #GoodJuJu™ in the same $1,500.
As it is every year at the WSOP there are plenty of issues and drama. This year is no exception, first the mens-womens bathroom issue, next the Aguiar issue of verbalizing at the final table, then All American Dave for bringing in food for players (which I have to admit is excellent food), to the botched re-entry event, and the heads-up draw/first round bye. I have to say I think the WSOP staff is more willing to discuss and are doing a great job handling these issues as they arise. It's such a huge event and I have to say for the most part they are doing a great job.
I have played cash at the Rio and Aria and played one $400 tournament at the Venetian. Cash games have been real good and the tournament was like two-and-a-half hours of being card dead and out! I plan to play the $1,500 Saturday and if I bust early I am going to fire $5k for the 5 pm limit holdem event.
The stream has been OK this year. David Tuchman is awesome in the booth and his roaming group of guest commentators are doing a great job. I have had issues with the stream being down, etc., and figured they would have had it figured out by now. I bought a new Android tablet for the ability to watch the stream, and after having a drink with PokerNews-COO Matthew Parvis he informed me of the new PokerNews Android app. They knocked it out of the park with this poker tool. Great app and free drink! What more could a #TruthSpeaker™ need?
I can't blog this week without commenting on the Brad Booth situation. I first read about it on TwoPlusTwo and immediately fired a Twitter DM to him saying "Say it isn't so."
Well Wednesday Brad posted a heartfelt apology and confirmed it was in fact true. I can say I feel for him going through this and I can't say I have ever been in this situation or even broke before. I can say it takes a big man to post that video and admit his faults. I have reached out to Brad as a life coach & a TruthSpeaker™. I offered him someone who he can talk to and not be judged. I wish him the best at the WSOP and want to see him get his life righted in the right direction.
It's ironic, if Howard Lederer would have posted a video about a year ago about Full Tilt's issues I think poker players would have a much different opinion of him. But I have to think the WSOP will never see Ferguson or Lederer. Annie Duke on the other hand showed up after the Epic Poker failure earlier this year and played like life was good. All I wanted to ask was when is the million dollar freeroll scheduled? Seems like with everyone in town for the WSOP it would be perfect timing!
Till then I send you #SpaRunGood™ & #GoodJuJu™
Spa