Daniel Negreanu, Jason Mercier and Matt Waxman Discuss Their $25K Fantasy Teams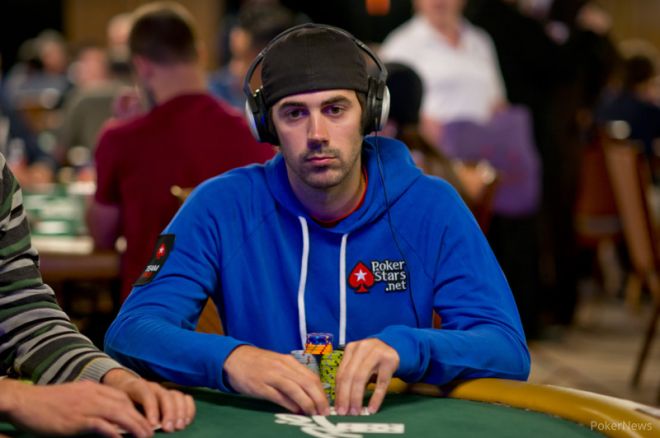 We've hit the halfway mark of the 2013 World Series of Poker, which means Daniel Negreanu's annual $25,000 Fantasy League is also at the midway point. Through 31 events, several top pros have emerged as workhorses (or duds) for the 14 chief owners in the league. Mike Gorodinsky's team was ahead of the pack going into Wednesday's action, with Matthew Waxman's team close behind in second. Two-time defending champ Jason Mercier sat in fourth, while Negreanu was in ninth.
25K FANTASY STANDINGS THROUGH 31 EVENTS
For those who might now know how the fantasy poker league works, here's how Negreanu explained the rules in his blog: "Each team gets 200 to spend on eight players. A player is nominated, then goes to the highest bidder. So if you want Phil Ivey, you would have had to spend 108 of your 200 bankroll to get him, leaving you just 92 left to fill out the rest of your team."
Surprisingly, only three of the drafted players in the action-style league have won bracelets — Mike Gorodisky, David Chiu and Mike Matusow. Chiu is owned by Waxman, who also owns David "Bakes" Baker, the second-highest scoring player thus far. Only Dan Kelly, who has eight cashes and two final tables, is out in front of Baker and the rest of the field. Kelly is owned by Gorodinsky.
TOP 10 PLAYER SCORES THROUGH 31 EVENTS
| Place | Player | Owner | Points |
| --- | --- | --- | --- |
| 1 | Dan Kelly | Gorodinsky | 183 |
| 2 | David "Bakes" Baker | Waxman | 121 |
| 3 | Scott Clements | Negreanu | 119 |
| 4 | Greg Mueller | Mercier | 105 |
| 5 | Mike Matusow | Brunson | 96 |
| 6 | Scott Seiver | Team Russia | 80 |
| 7 | Justin Bonomo | Hastings | 76 |
| 8 | Jason Koon | Katchalov | 72 |
| 9 | Robert Mizrachi | Alaei | 70 |
| 10 | Chris Klodnicki | Glantz | 66 |
We spoke with Waxman, Mercier and Negreanu about their teams on Tuesday night.
PokerNews: How do you feel about your chances thus far?
Waxman: I like them a lot. I feel like I'm a favorite even though I'm behind by three points from Gorodinsky. I think that I have the best team and are more consistent. I see us pulling through for the win.
Mercier: I haven't really been looking at it. I've been so busy playing. I think this is my 30th event so I'm a little behind on the draft. Last time I looked was maybe a week ago.
Negreanu: I'm sitting in the middle. I don't like my chances because Shaun Deeb was a really bad pick. It's very frustrating because I really wanted Dan Kelly. I went $71 on him and he went for $72. I could have been $73 but I didn't. I figured I would wait and got Deeb instead who has been a complete dead beat. He plays Open-Face Chinese Poker 40 hours a day and getting out of shape. He is killing himself by not sleeping and I'm worried about his health safety aside from the league.
Are there any picks that you regret or feel that you might have paid too much for?
Waxman: No. I regret not spending a lot more on Dan Kelly because he's having a great year. Other than that, I am really happy with my time. Jon Turner hasn't really done anything yet but I know he's a great player and he might pull through for us soon before the summer is up.
Mercier: For sure George Lind wasn't the best pick because apparently he's not playing in any of the WSOP events this year. Having seven guys on our team instead of eight is brutal but I think everyone else is a solid pick.
Negreanu: My biggest regret is definitely Shaun Deeb. That pick was a huge mistake. I really wish I got Dan Kelly but that would have meant that I probably would not have got maybe Scott Clements. John Juanda I am still OK with. Mike Sexton is another one who told me he would play all of the tournaments but hasn't been playing as often as I would have hoped.
How close attention do you pay to the live reports when sweating your team?
Waxman: Not that close attention but I'm always up to date on it. It definitely won't be a surprise to me that a player has made it to the final table. This is why the draft is so much fun because you almost always have a sweat in every tournament.
Mercier: Not very close at all. I actually didn't even know that Mueller made the final table of the H.O.R.S.E. Donnie (Peters) was actually the one to update me on that one.
Negreanu: I check every day. There is a website, 25kfantasy.com. A guy started it himself to get hits, and it's pretty good. It automatically updates when there is a new score.
Who has been your workhorse so far?
Waxman: Definitely David Baker. He is leading my team in points and made three final tables. That's my guy.
Mercier: Greg Mueller because he's had two third-place finishes already, in the 8-game and the H.O.R.S.E. event. He's done really well for us.
Negreanu: Clements is definitely my workhorse. He has all my points.
For news, updates, and more follow PokerNews on Twitter and Facebook.