First Five with 2012 WSOP Bracelet Winner Michael Gathy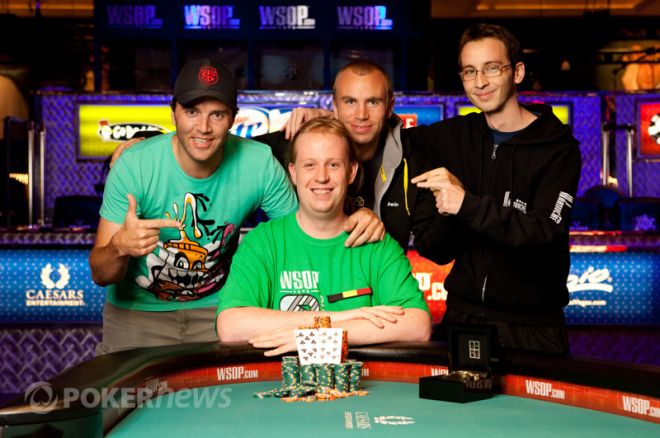 We spoke to Michael Gathy, the winner of Event #21 $1,000 No-Limit Hold'em, just after his final table victory over Jamie Armstong. Breathless with joy and surrounded by his friends, the Belgian national gave us a good humored interview about some of his first actions as a bracelet winner.
What was your first thought after you won?
No thoughts. Honestly, nothing. Just disbelief. I just thought 'OMG I can't believe this.'
Who's the first person you're going to call and tell?
My mother. [Friend shouts over, "His Girlfriend"] No, no, I will call my mother [laughing], not girlfriend.
What is the first thing you're going to do as a bracelet winner?
Drink a lot! I don't know where, this is my first time in Vegas, I'm listening to suggestions.
First person you hugged or high fived?
I don't know which one, I hugged my friends. [One of his friends says it was him] Yes, it was my friend Olivier, from home.
First thing you're going to buy?
I'm going on vacation with my friends, straight after Vegas. I have no idea where. [Author suggests Ireland] Ireland? No, certainly not Ireland. I don't think I will ever go to Ireland. Somewhere where the weather is good.