The Micros: Learning from Strategy Books
John Wray and Jay Rosenkrantz are back this week with an all new web comic for The Micros. This one is all about that guy, using that tip he learned in that book he read. You know what we're talking about.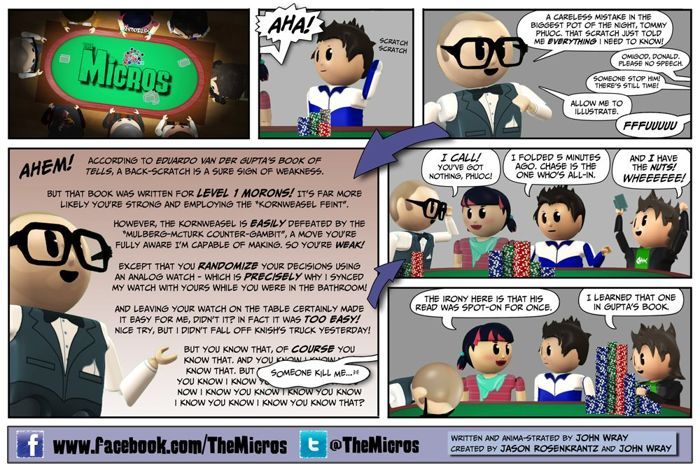 Visit The Micros' Facebook fan page for more photos, including some teaser posters for the web comic.
Follow PokerNews on Twitter for up-to-the-minute news.