The Micros: The Sale of Full Tilt Poker
We know how a lot of poker pros reacted to the news that PokerStars had acquired the assets of Full Tilt Poker, but what about Chase, Tommy, and Balls?
In the latest web comic from The Micros, John Wray and Jay Rosenkrantz give us a look at the day Tommy found out Full Tilt Poker was sold, and the bet he made with Balls when he didn't believe it. (It involves a sexy car wash.)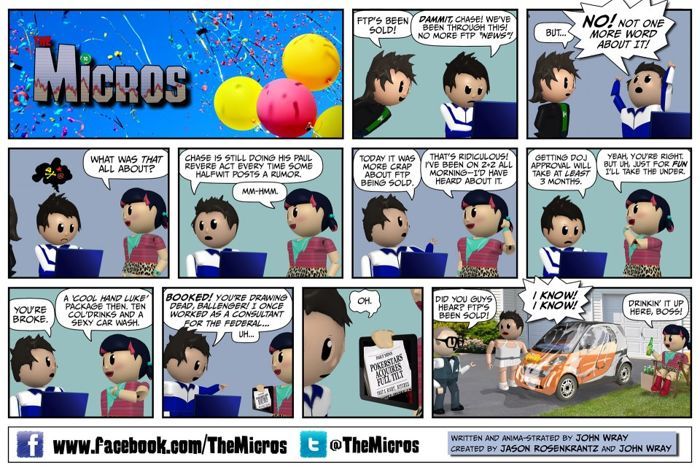 Visit The Micros' Facebook fan page for more photos, including some teaser posters for the web comic.
Follow PokerNews on Twitter for up-to-the-minute news.