The Year in Poker: July, 2007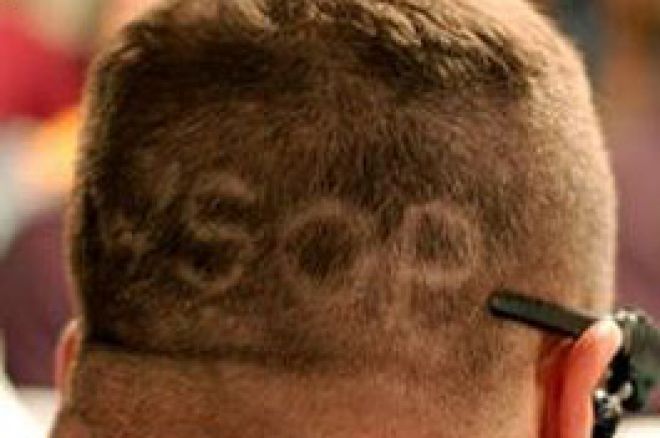 July in poker means just one thing: Main Event time at the World Series of Poker. While much of the pre-tourney speculation centered on the number of entrants (which turned out to be 6,358, slightly higher than most predictions), once the action began all attention was focused on who would march toward the bracelet and add his name into poker history. Other big events wrapped up as well, and the usual sprinkling of news 'from the outside' made it an interesting month:
Yang Wins 2007 WSOP Main Event — Jerry Yang's triumph in the 2007 World Series of Poker Main Event was a true rags-to-riches tale. Yang, an immigrant refugee who scraped his way to a better life after arriving in the U.S., won a seat to the ME in another casino tournament and made it pay off in the biggest way possible, for $8.25 million. Yang was one of the shortest stacks at the start of the ME final table but put on a brash display of aggressive poker, quickly surging into the lead and picking off opponents one by one. The last to fall was Canadian Tuam Lam, who cashed for $4,840,981 as the runner-up. South African Raymond Rahme finished third ($3,048,025) and emerging Russian star Alex Kravchenko, who had won a bracelet earlier in the Series, took fourth ($1,852,721) in perhaps the most international Main Event final table the WSOP had ever seen.
Mizrachi Claims $10K PLO World Championship — Robert Mizrachi became the first of the poker-playing Mizrachi brothers to snare a WSOP winner's bracele when he captured Event #50, World Championship Pot-Limit Omaha. Mizrachi topped one of the best final tables of the entire WSOP, which also included Doyle Brunson making a run at tying Phil Hellmuth's recently set mark of 11 career WSOP bracelets. Brunson's run fell short, though, as did those of Patrik Antonius and Marco Traniello. In the end it was Mizrachi who surged to the win and $768,889 in prize money, finishing off Rene Mouritsen ($464,877) for the title. Antonius ended up third and start-of-day chip leader Tommy Ly took fourth.
Edler Scores Bracelet in $5K Short-Handed Final — Among the breakthrough performances at the 2007 WSOP was the win by Bill 'The Stunning One' Edler. Edler, a well respected poker-circuit veteran and among the most well liked of all tourney players, put together a remarkable year in 2007, the keystone of which was his triumph in Event #45, $5,000 No-Limit Hold'em (Short-Handed). Edler came from being one of the short stacks entering the six-player final to overtake early leaders Alex Bolotin and Erik Friberg, finally claiming the $904,672 win; Bolotin and Friberg finished in second and third, respectively. Edler's win immediately drew enthusiastic raves from fellow players, glad for the long-time pro's breakthrough success.
NETeller Funds Distribution Begins — Finally, after a wait of more than six months, U.S.-based NETeller customers were able to access and withdraw their account balances that had been frozen by the U.S. in its crackdown against the popular e-waller service. No other options besides withdrawal were available. U.S. customers were able only to choose between an electronic file transfer to an existing and pre-registered bank account or a withdrawal by paper check, and as July ended and August began, the vast majority of the frozen funds were reclaimed by U.S. owners. The final total that was repaid bounced up and down, but was ultimaely reported to be about $136 million. A few weeks earlier, NETeller co-founder John David Lefebvre had followed his one-time partner Steven Lawrence in accepting a plea deal offered by the U.S., on one count of criminal conspiracy connected to earlier NETeller operations.
Billavara Triumphs Over Huge $1,500 NLHE Field — Throughout the 2007 WSOP, the $1,500 and $2,000 No-Limit Hold'em freezeout events poved popular like no other, save the Main Event itself. Each time one of these went off, the Amazon Room and the adjacent Poker Pavilion were stuffed to (and sometimes beyond) capacity. Event #49, the last $1,500 NLHE event, was no exception, setting a record for a non-Main Event tourney with its 3,151 entrants. Three days later, Chandrasekhar Billavara emerged from the chaos with the title and $722,914 in winnings. The huge fields these moderately prices events garnered drew the attention of Harrah's and WSOP brass, who added more of these events to the '08 WSOP schedule.
Laak, Eslami Score One for Humans in Man-Machine Poker Championship — Conducted as part of the Association for the Advancement of Artificial Intelligence in Vancouver, Canada, the first ever Man-Machine Poker Championship took place in late July. Representing the humans were pros Phil Laak and Ali Eslami, who went on to eke out a narrow victory in four matches over two days against Polaris, a poker-playing software program developed at the University of Alberta. The game was heads-up limit hold'em, perhaps the simplest form of poker for which to conduct a 'logic tree' of potential decisions, and the program --- the current result of years of work by U. of Alberta artificial-intelligence researchers --- put up a solid battle before losing in a narrow decision.