The PokerNews Profile: Vanessa Selbst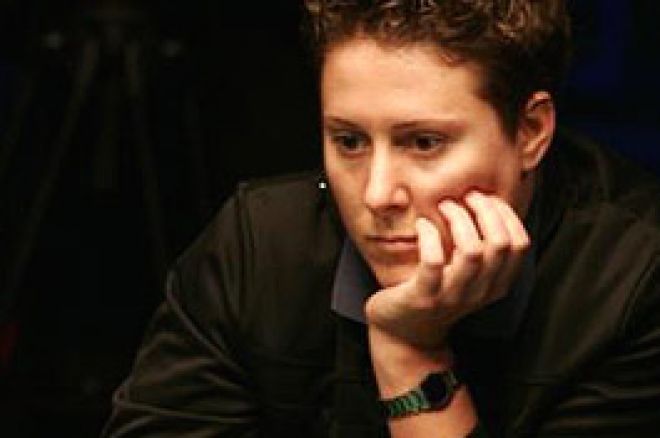 If there was one final table that stood out from the pack at this summer's World Series of Poker, it was the one that concluded in Vanessa Selbst's first bracelet. Though Daniel Negreanu was closing in on his fourth on the ESPN Main Stage, over on "Table 2" as they call it on-air, Vanessa Selbst and Aussie bar owner Jamie Pickering were in the middle of a heads-up match the likes of which was never before seen at the WSOP. Selbst's friends and fans stacked five deep on the rail. Pickering ordered shots to the table and played hands in the dark. And Selbst at the center of this storm, a black plastic duck atop her chips (a nod to her online screen name "fslexcduck"). After three previous trips to a WSOP final table, Selbst closed the deal on this one, running over her opponents with a fearless, aggressive style honed online, as well as in what was once described as "maybe the world's toughest home game."
Vanessa Selbst was born in Brooklyn in 1984. An excellent student and a fierce competitor, she was accepted at MIT where she played varsity tennis and field hockey. Midway through her undergraduate studies she elected to transfer to Yale University on a Fullbright scholarship. Though she had played in casual home games during her high school years, it wasn't until she got to Yale that she started taking poker seriously. Selbst played in a home game with a number of talented players — future pros such as Alex Jacob, Ariel Schneller, and Nate Mavis — and discovered that she had a real aptitude for poker. She quickly took to the 2+2 forums, posting hands and strategy and within only a few months, built up enough of a bankroll online to comfortably play $10-$20 and $25-$50 no-limit hold'em.
Selbst graduated from Yale in 2005 and made the first of her WSOP cashes in the summer of 2006. She made the final table of the $2,000 NLHE event and banked $101,285 for her seventh-place finish. The final table was televised on ESPN, and with her knockout hand, the public was introduced to her signature hyper-aggressive style. Selbst had opened the pot for 66,000, and was flat-called only to have an opponent put in a 200,000 squeeze raise. Undeterred, Selbst moved all in for 654,000 but had the misfortune to run into A-A. Her cards? The
. It's still a YouTube favorite.
After the series, she returned home to New York and got a job as an analyst for McKinsey, but only lasted about six months at the company before deciding to leave. With her success at poker, money wasn't as much of an issue, so she decided her time was better spent taking an unpaid legal internship at the Brooklyn-based non-profit Make the Road by Walking, which assists low-income New Yorkers. Meanwhile, she continued to flourish playing online and returned to the WSOP in the summer of 2007.
Selbst made two more WSOP final tables that year; finishing 8th in the Ladies' Event and 3rd in the $5,000 World Championship Heads-Up Event, banking close to $140,000 for the series. She spent the spring of '08 on the west coast, winning the WPT Ladies Event at the Commerce Casino by defeating Erica Schoenberg heads-up. Her win got her a seat in the WPT Ladies Championship at Bellagio, where she arrived at the final table as the dominant chip leader. Luck wasn't on Selbst's side that day and a few cooler hands sent her home in second place. From there it was back to her stomping grounds — the WSOP.
On June 12, 2008, Vanessa Selbst won the $1,500 Pot-Limit Omaha event at the WSOP, earning her first bracelet and $227,933. It was the only bracelet won by a woman in an open event that year. Less than a week later she was back at the final table, this time at the $10,000 World Championship Heads-Up Event. Selbst wasn't able to best her third-place finish from the year before, but she did tie it, taking home $108,288 in the process.
Despite all of her success on the felt, a balanced life is of paramount importance to Selbst. She plans to return to New Haven this fall, where she will study at Yale Law School. She is also a producer and an instructor for a poker training site called Deuces Cracked, where she makes training videos and offers private coaching for serious students. Ultimately, she aims to practice human rights law.