The PokerNews Top 10: Latin American Players to Watch at the WSOP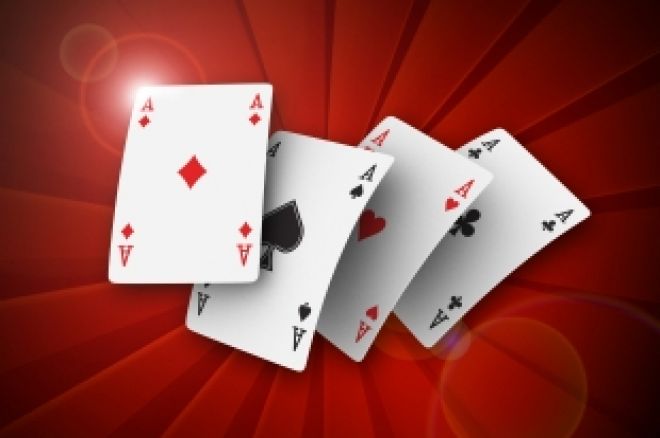 In 2007, it was the Scandis. In 2008, the Russians. Now, as the 2009 World Series of Poker approaches, will Latin American players finally find success? Alexandre Gomes paved the way last summer, becoming the first Brazilian ever to win a WSOP bracelet with his victory in the $2,000 No-Limit Hold'em event, but who will be next? After spending some time on the LAPT this spring, we have a few ideas. Check out our picks for the top ten Latin American players to watch at the World Series.
10. Damian Salas
Damian Salas plays an aggressive, unpredictable style that should serve him well when he journeys north from his hometown of Chascomus, Argentina to the World Series of Poker. This 33-year old former attorney first caught our eye at the final table of the LAPT Vina del Mar this past January, where he finished third. Salas now plays online for a living, primarily no-limit hold'em cash games from $5/10 to $25/50. No flash in the pan, he followed up his success in Chile with a 15th-place finish at the recently completed LAPT Grand Final in Mar del Plata, Argentina. Oh, and did we mention he's a dead ringer for Jude Law?
9. Felipe Ramos
Brazil's Felipe Ramos has only been playing major events for a little over a year, but has already racked up a pretty impressive record. Ramos made back-to-back cash finishes on the EPT last spring, finishing 13th in San Remo and 78th at the €10,000 Grand Final in Monte Carlo. After busting from the Main Event in Monaco, Ramos went on to final table the €2,000 no-limit hold'em side event, finishing third for over $70,000. Ramos made another successful appearance on the EPT this past January, where he finished Day 1 as the chip leader and ultimately finished 23rd in the PokerStars Caribbean Adventure. This aggressive young pro will be a factor in any no-limit event he plays.
8. Veronica Dabul
Veronica Dabul comes into this year's WSOP with an already stellar record. Dabul has four career cashes and $80,000 in earnings from World Series events, including deep runs in the Main Event in both 2007 and 2008. Hailing from bustling Buenos Aires, Argentina, Dabul is also a frequent face on the Latin American Poker Tour, her best finish coming last year in Punta del Este where she placed 16th.
7. Jose Barbero
Jose Barbero has been playing professionally since 2005. His first major tournament score came in a €500 side event at the 2005 Rendezvous a Paris at the Aviation Club, where he placed first and won nearly $23,000. Barbero has five WSOP cashes to his credit, two of them from the 2007 and 2008 Main Events. Barbero has yet to make a cash finish in an LAPT main event, but did earn a nice chunk of change from his runner-up finish in the $1,000 No-Limit Hold'em Second Chance Event in Punta del Este, Uruguay, banking $30,000. Most recently, Barbero beat out a field of 439 to win the $925 NLHE event at the 2009 PokerStars Caribbean Adventure.
6. Maria "Maridu" Mayrinck
Rio de Janiero native Maria "Maridu" Mayrinck is currently living the dream. Two years ago she was a member of the poker media, writing for PokerStars' Brazilian blog, and last month she inked a deal as the newest member of Team PokerStars Pro. Extremely aggressive and keen on sensing weakness in her opponents, Mayrinck has been able to take all the knowledge she acquired by watching professionals, day in and day out, and apply it to her own game. Mayrinck made three cashes at last summer's WSOP
in no-limit hold'em events and has a Bellagio final table to her credit. Also an avid online tournament player, she has final-tabled the Full Tilt Sunday Mulligan and the PokerStars Nightly Hundred Grand within the past year.
5. Leandro Pimentel
It sounded less like a poker tournament and more like a South American soccer match when Leandro Pimentel made the final table of the $1,500 No-Limit Hold'em event at the 2007 WSOP. The first Brazilian ever to make a WSOP final table, Pimentel went on to finish fourth and took over $189,000 home to Sao Paulo. In his home country, Pimentel won the 2005 Circuit Paulista in Sao Paulo and the 2006 Brazilian Series of Poker; abroad he has notched cash finishes in the 2008 LAPT Punta del Este and the 2009 PokerStars Caribbean Adventure. Pimentel has also enjoyed incredible success online, winning the Full Tilt $1 Million Guarantee this past October for a $184,000 score.
4. Leo Fernandez
All it takes is a chip and a chair and no one knows that better than Leo Fernandez. After losing 90% of his starting stack on a bad beat during the first five minutes of the LAPT Grand Final in Mar del Plata, Fernandez could have easily thrown in the towel and hit the beach. Instead, he called up the patience and discipline he relied on as a chess champion to rebuild his stack and make it all the way to the final table, where he finished sixth. The Argentine native has made three cashes at the WSOP in the last two years including an 18th-place finish at the 2007 $10,000 World Championship Pot-Limit Omaha event and a deep run in the 2008 Main Event. Fernandez also has cash finishes to his credit in the $25,000 World Poker Tour Championships and in the main event at the PokerStars Carribean Adventure.
3. Christian Kruel
Like many poker pros, backgammon was Christian Kruel's first game. During a 1999 trip to Las Vegas for a backgammon tournament, he hit up the poker tables and was hooked. Soon he was playing cash games in his hometown of Rio de Janiero and then moved his game online where he began qualifying for major tournaments. Kruel has made final table finishes in no-limit hold'em events at the L.A. Poker Classic and the Bellagio Five-Star Classic, and cashed twice at the 2005 WSOP. His meat and potatoes, though, are the highest-limit sit-'n'-goes available online, usually sticking to the $5,000+200 full-ring and heads-up variety on Full Tilt. Counting in all his finishes at home and abroad, he's already passed the $1 million mark in career tournament earnings.
2. Andre Akkari
It's not uncommon to walk by Andre Akkari's table and find him down to 5,000 chips, only to check in fifteen minutes later and see him with perhaps 20,000. Then down. Then up again. Akkari is completely fearless at the table and incredibly difficult to read, confounding his opponents with a stone-cold stare from behind massive aviator sunglasses. In addition to his two money finishes at the WSOP, Akkari has made two Bellagio Cup final tables and a runner-up finish in a €500 NLHE side event at the 2008 EPT Grand Final in Monte Carlo. Akkari is also one of the toughest online MTT players the world over. With close to 100 final tables to his credit, his most notable online finish came in the 2008 WCOOP on PokerStars where he finished second in the elite $10,300 H.O.R.S.E. event, good for $200,000.
1. J.C. Alvarado
J.C. Alvarado is, quite simply, on a roll. Last week, he made the biggest score of his career, taking down the $1,050 buy-in SCOOP Main Event on PokerStars, good for over $502,000. This online haul topped the $367,000 he took home for his runner-up finish at the 2007 WPT World Poker Challenge in Reno. Born in Mexico City, Alvarado has four World Series cashes on his record, two Bellagio final tables, and three cashes on the World Poker Tour. Despite all his success, he remains a true grinder, playing cash games online for up to twelve hours a day. With a tremendous amount of momentum on his side going into the WSOP, 2009 really could be Alvarado's year.
Nicole Gordon's "Poker Top 10" lists appear weekly here at PokerNews. Dreaming about joining the high-stakes online action? There's no better place to start than opening an account today at Full Tilt Poker.