Jack Link's Inked as WSOP Presenting Sponsor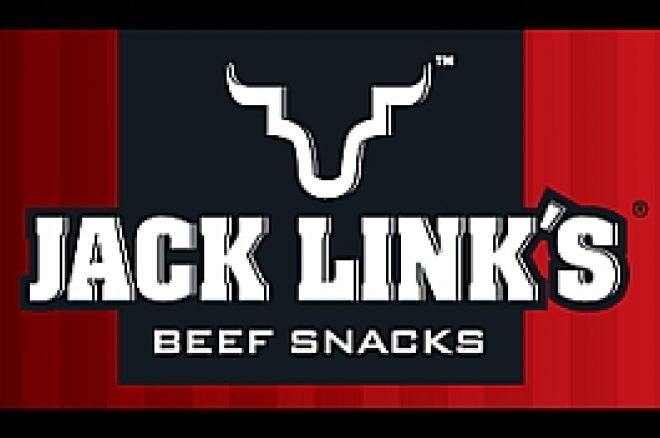 The World Series of Poker has picked up a new presenting sponsor for 2009, with Jack Link's® Beef Jerky taking over in the title role. Officially known as the World Series of Poker Presented by Jack Link's Beef Jerky, this 40th edition of the WSOP continues its recent tradition of partnering with strong corporate sponsors.
Jack Link's has been famed for several high-concept ad campaigns in recent years, so WSOP fans should expect more fun. As a release on the sponsorship agreement noted, "All you need is a stack and some Jack" might become a new commercial buzz phrase during the Series.
Said Jack Link's director of marketing, Jeff LeFever, "The game of poker is all about sharing good times with great friends. Jack Link's enthusiasts and poker fans are cut from the same cloth - they are fun-seeking, adventurous spirits. The World Series of Poker Presented by Jack Link's Beef Jerky is the most esteemed gaming event in the world, and poker's untamed spirit truly embodies the Jack Link's brand. Being part of this thrilling tournament is just one more way Jack Link's is helping people to Feed Their Wild Side."
Noted Ty Stewart, the WSOP's vice president, "This is a great fit between two category-leading brands. We've found a savvy and fun sports marketer who fits our culture and we welcome Jack Link's to the WSOP family."
Jack Link's takes over in the presenting sponsor role for Milwaukee's Best Light, which had participated in a similar deal the previous two years. Jack Link's has also announced a WSOP-branded national promotion will be rolled out as part of the new agreement.